Campaign Grows To Ban £115 Million-A-Year Estate Agent Fees
Letting agency fees are paid by 40% of renters every year, except in Scotland where they are paid by landlords.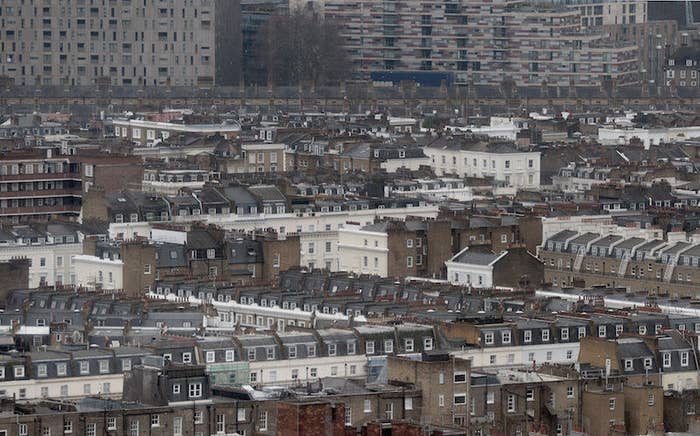 A campaign is growing to stop letting agents in England and Wales charging £115-million-a-year in fees paid by people in private rented accommodation, which research has shown stop people in poor housing from moving.

The Citizens Advice Bureau (CAB) said on Monday that the number of people who had sought its advice on letting agent fees increased by 14% in the year to June, to 6,500. The problem is acutely felt by students, with the biggest rise in calls to the CAB coming from people aged 17 to 24.
Previous CAB research found that private tenants pay £337 on average, with some paying as much as £700, just to start a new assured shorthold tenancy agreement or renew an existing one.
Campaigners are calling for the fees to be paid by landlords, as they are in Scotland.
The non-refundable charges are typically broken down into admin fees, inventory checks, credit checks, and past landlord references – all of which is payable on top of a deposit and any rent paid in advance.

About two-fifths of the 4.3 million people in private rented accommodation, or 1.7 million people, paid letting fees at the start of their last contract, according to government statistics.
The pressure group Generation Rent has also called on the government to stop letting agents foisting the charges on renters.
Citing English Housing Survey data for 2014-15, published in July this year, Generation Rent said that more than 500,000 people in unsuitable accommodation would be put off moving by letting agent fees.
The same survey showed that the average amount paid by renting households in fees is £223 a year and that 40% of renters paid fees when they moved into their current home. In 2009-10 the proportion of renters charged a fee was 34%.
Members of both houses of parliament have raised the issue in recent months. Liberal Democrat peer Baroness Grender has tabled a private members' renters' rights bill in the House of Lords, which would ban fees.
A private members' bill in the House of Commons, supported by 40 MPs from across the house, also called for tenant fees to be scrapped.
Gillian Guy, chief executive of Citizens Advice, said: "Letting agents are hiking up their fees for a service that's often not up to scratch.
"With fees rising year on year for letting agents, many tenants will rightly be wondering why they are paying hundreds of pounds for a simple contract renewal or for management services that leave them waiting months for essential repairs.
"It is concerning that younger renters are among the most likely to report problems with a letting agent, when many will end up using letting agents to find somewhere to live at university."
Betsy Dillner, director of Generation Rent, said: "If a customer is getting bad service they're normally able to take their business elsewhere, but in our broken housing market unhappy tenants are stuck because it costs so much to move. As a result, bad landlords get away with neglecting their properties.
"Letting fees are already perverse – agents charge inflated fees to tenants who aren't even their customers. Landlords should be paying agents' costs instead. And on top of that, tenant fees create a distorted market that isn't responsive to the consumer's needs."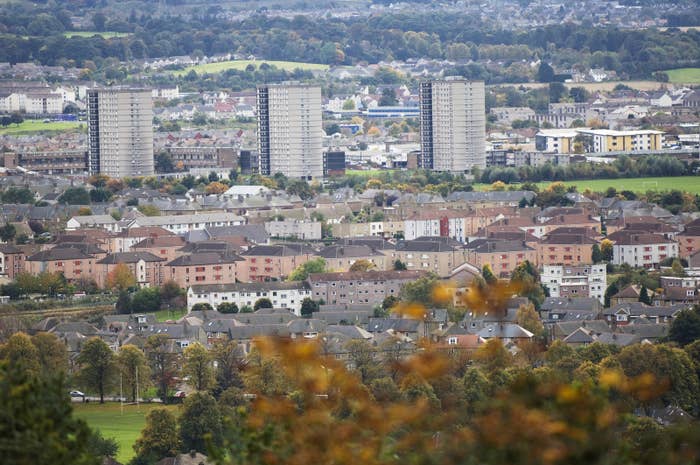 One young London renter, Aid Thompsin, who's lived in rented housing since 2004, told BuzzFeed News: "The most extreme examples have been paying for credit checks that somehow cost £70 (I know from professional experience they cost £10 to run, if that) and reference checking that I had to pretty much coordinate myself and email across to the guy.
In 2013 Thompsin paid Foxtons six weeks' rent (£2,000) as a deposit in advance of starting a new contract, alongside £100 for the inventory check, £50 for references, £50 for credit checks, and admin fees on top. "It's not a stretch to say that moving house can mean you need £2,500 liquid cash," he said.

"It's difficult to imagine a more depressing scenario for young people today than the one they already find themselves in. One where they're fighting to breach the perimeter of zero-hour contracts, minimum-wage jobs, scrap heap degrees, and soaring rents.
"But lo and behold, estate agents, with all their salesy tenacity, have seemingly set themselves precisely that goal. 'How can we really fuck them over?' they brainstormed. 'They're already broke with next to no prospects of a pension or a mortgage. How can we really fiscally fuck them?'
"And by jove, they've done it. If it weren't for the fact they had robbed me of literally thousands of pounds over the years, I'd almost be impressed by them."
David Cox, managing director of the Association of Residential Letting Agents, defended the use of tenant fees and denied that estate agents were profiting from them.
"Letting agent fees cover the cost of essential items during the lettings process such as credit searches, right to rent checks, the drafting of the tenancy agreement, inventories, and the management of tenancy extension or renewal," he said.
"All of these items cost the letting agent money to carry out, and the fee covers the costs of these."