TV news is the most expensive kind of news to make. Doing it with one of the smallest budgets in the business is even harder. And yet despite all this, its trophy cabinet is full of awards: it's the Royal Television Society Daily News Programme of the Year. Its coverage of Egypt's military coup is nominated for a TV Bafta.
The programme mixes deathly serious reports from war zones and foreign crises, domestic news and live interviews with a playfully irreverent streak.
So how does a TV news designed for a younger viewers make sure it stays relevant?
The day BuzzFeed visited, anchor Jon Snow was celebrating 25 years on the programme. He started presenting Channel 4 News in 1989. We asked him to sum up what the show means to him. This is from Snow's first ever Channel 4 broadcast.
Snow cringes at the mention of this early broadcast and impersonates himself doing some plummy Queen's English to show how his accent has changed.
He says he's as happy now anchoring the show as he ever was. He's looking forward to reporting from Scotland this week, testing the nation's mood on the forthcoming referendum.
He was at the fall of the Berlin Wall but the 9/11 attacks stand out as the most memorable story so far, he says. But do news presenters understand, in that moment of telling viewers about world-changing events, the gravity of the situation?
"9/11 was unfolding live in front of us and we had no idea it would change the whole dynamic of the world. You had a sense that what's happening is big, but you didn't think it was tectonic."
Just before we arrived, Snow was busy dressing up as his namesake Jon Snow from Game of Thrones for an online video.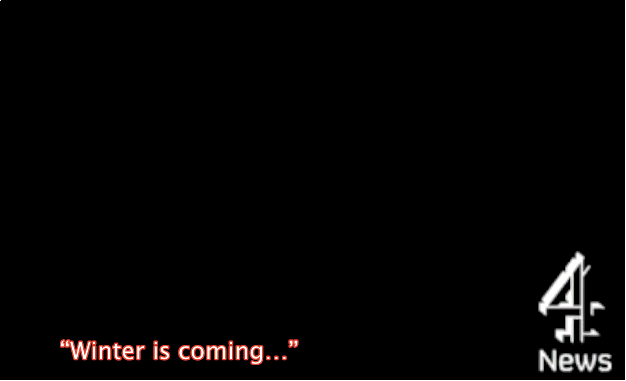 A day later, the two Jon Snows met in person.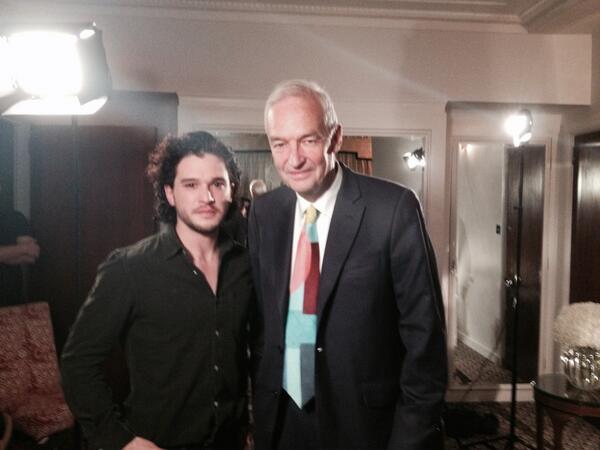 Channel 4 News employees insist that the programme punches well above its weight when it comes to resources vs output. More young people and those from ethnic minorities watch Channel 4 News than any other news programme. But, overall, young people aren't that crazy about TV news – getting them excited remains a big unsolved challenge. Channel 4 is less bothered about following the overall news agenda and more interested in making its own. We asked some of the show's journalists, presenters and producers to tell us what Channel 4 News means to them, including Cathy Newman:
Head of online Anna Doble, who told us Channel 4 News is now happy to break stories online first. Foreign correspondent Jonathan Miller told us of the difficulities in reporting on some of most dangerous places on earth. This is Rhodri Jones, head of home news. The presenters come up with their opening lines with very little time to spare – they're changing it until they actually go live. And where does Channel 4 News sit in the media landscape in 2014?