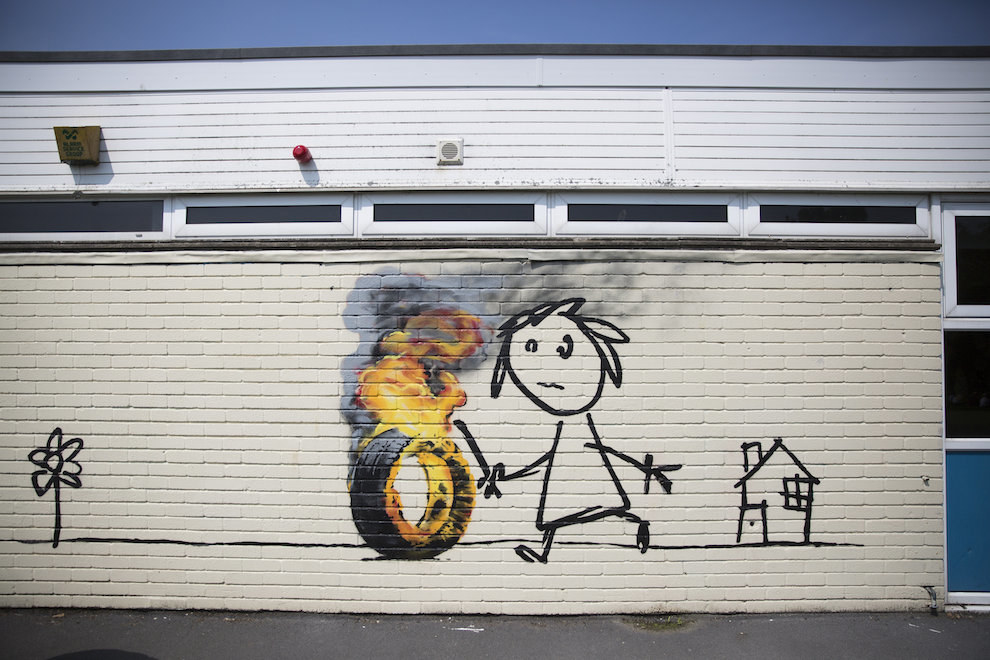 Renowned street artist Banksy has painted his latest work on the side of a school to thank its children for naming one of their houses after him.

Children at Bridge Farm primary school in Banksy's native Bristol were treated to the sight of the childlike stick person with a burning tyre when they got to school on Monday morning, after the half-term break.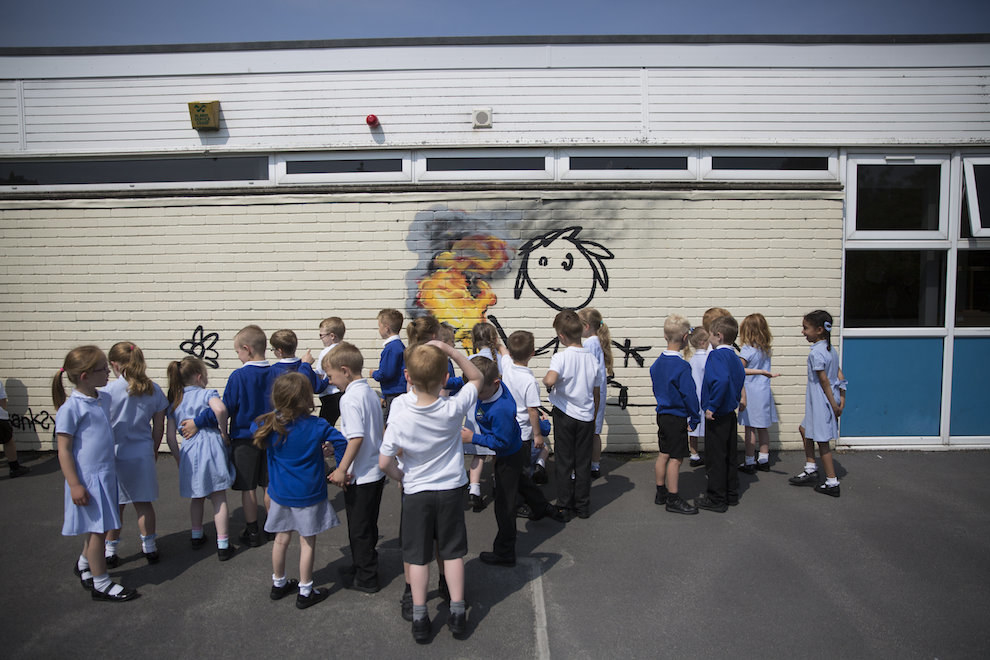 The elusive artist left a letter to children explaining the new work:

Dear Bridge Farm School,

Thanks for your letter and naming a house after me. Please have a picture. If you don't like it feel free to add stuff, I'm sure the teachers won't mind. Remember – it's always easier to get forgiveness than permission. Banksy.
The children wrote to Banksy before half term letting him know that they'd decided to call their four new houses Brunel, Blackbeard, Cabot, and Banksy.

A spokesperson for the artist told the BBC the artwork was genuine.

The school's headteacher, Geoff Mason, said he wants to keep and protect the painting.
He told the Bristol Post: "I think it went up over the weekend, and completed last night, but we're not entirely sure.
"It was done after we ran a competition to change the house names, and we decided to name them after Bristol legends. We had to include Banksy."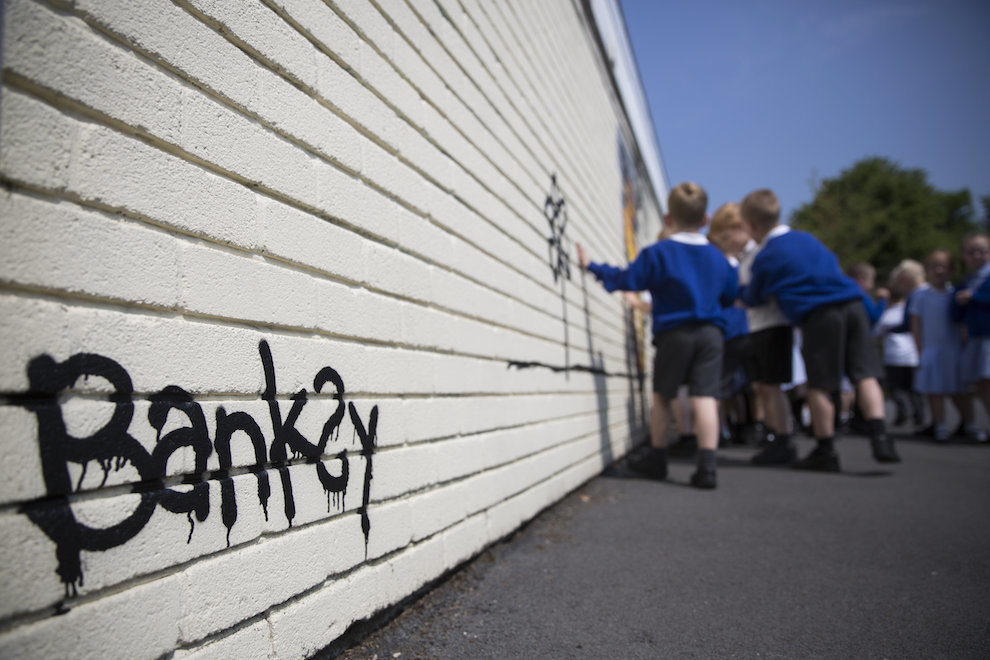 But it could have ended much differently: The painting was first spotted by the school's caretaker, Jason, who assumed it had been left by vandals over the weekend and wanted to clean it off the wall.