The leader of a Marxist cult in south London who imprisoned his own daughter for 30 years and was found guilty of rape and child neglect has been sentenced to 23 years in jail.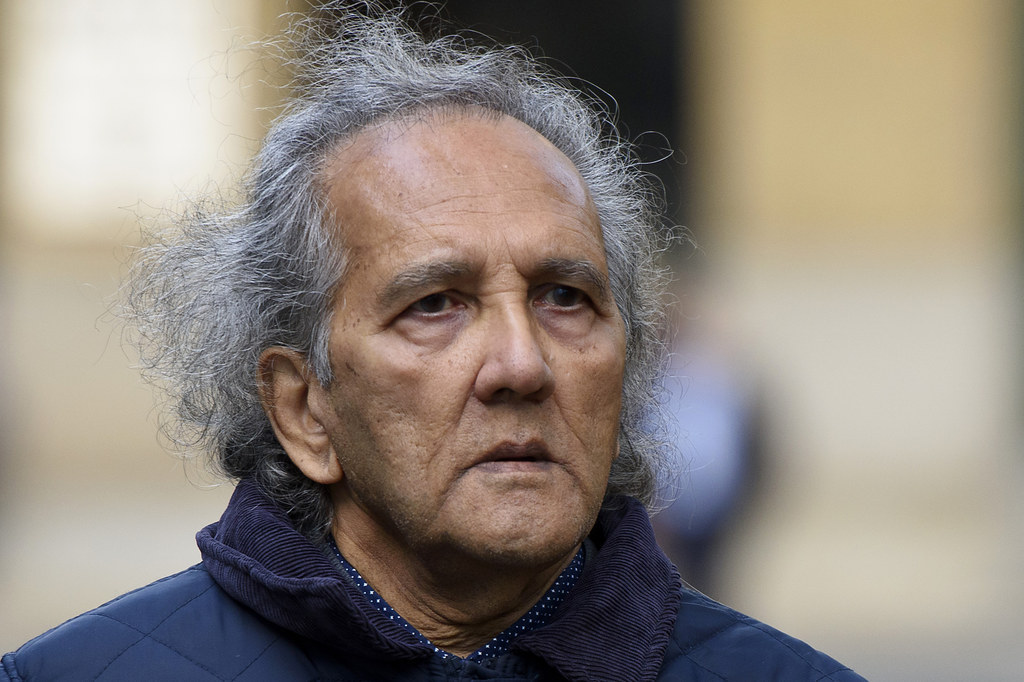 Aravindan Balakrishnan, 75, who founded and led the Workers' Institute of Marxism–Leninism–Mao Zedong Thought from the mid-'70s until his arrest in 2013, was found guilty on 14 charges in December last year, including four counts of rape and six of indecent assault, in what police called a complex and "completely unique" case.
After the alarm was raised, police rescued three victims: the daughter, and two older women who cannot be named for legal reasons.
At Southwark crown court on Friday, Judge Deborah Taylor told Balakrishnan that he "humiliated" his victims. "You developed into a largely housebound demagogue, or dictator," she said. "Two women were abused psychologically and sexually."
Balakrishnan showed no emotion as the sentence was delivered and was told he had shown "no remorse whatsoever".
For the first time the media can now name Balakrishnan's daughter, Katy Morgan-Davies, 32, who voluntarily waived her right to anonymity and spoke about her experience.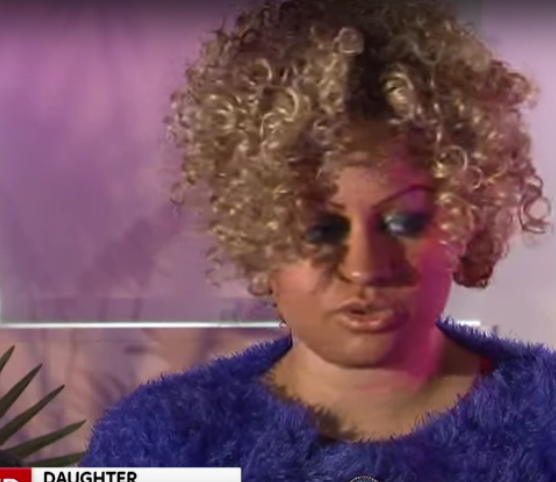 She told Sky News: "It wasn't so much Marxist and Maoist, but the cult of Bala[krishnan] as a person. He's basically a narcissistic psychopath and he wants everyone to worship him and do what he says without question.
"He loved violence and totalitarian regimes and he wanted to be like that – he wanted to be like Stalin or Mao or Pol Pot. Everyone just listens to him and if they don't he can kill them with impunity.
"When I was a child I was taught he knows everything, he's God, he's the ruler of the universe. Everything he says is correct.
"I remember feeling suicidal at the age of 6."
Morgan-Davies said Balakrishnan forced her to write about his ideologies and sing songs about his leadership.
She was born into the cult, and never went to school and never played with other children. Balakrishnan would tell her neighbouring children were "fascist agents trying to lure away from the collective so they could kill me".
She wasn't told that another member, Sian Davies, who died on Christmas Eve in 1996, was her mother.
In court, his treatment of his daughter was described as a "catalogue and physical and mental abuse".
Morgan-Davies said her type 1 diabetes was undetected – she never visited a doctor – and she could have died as a result if she hadn't received treatment. "Even if I didn't die of diabetes, I would have killed myself," she said.
On one escape attempt, Morgan-Davies was sent back to the collective by police because, she said, "it was a bank holiday".
Then on one Friday in November 2013, when Balakrishnan and his wife went out shopping, she did finally leave the collective. "It was the best feeling in the world," she said. "Once I was out I was free.
"When I first came out I had no sense of direction. I couldn't even find my way down the road – I couldn't even cross the road. She described how it was strange to talk to people without asking permission, and to choose her own clothes.
In a statement read out in court, one of the victims who can't be named said she "lived in fear" of Balakrishnan, who was known as Comrade Bala.
The third victim said the experience had left a "shadow" on her mind.
During the trial, which was full of bizarre and outlandish details, Balakrishnan said during cross-examination that he had a mind-controlling device called JACKIE, which stood for Jehovah, Allah, Christ, Krishna, and Immortal Easwaran. He said this was responsible for several political events, including the election of Jeremy Corbyn as leader of the Labour party.
Morgan-Davies was accused of being a "fascist" agent for singing "Twinkle Twinkle Little Star" when aged 13.
In mitigation, Balakrishnan's counsel argued at the sentencing hearing that "prison bites differently, and harder, for persons of advanced age".
Balakrishnan's wife, Chandi, 67, remains loyal to him and told The Times this week that the charges were a "frame-up" by the state. Criminal charges were dropped against her before the trial due to a lack of evidence.