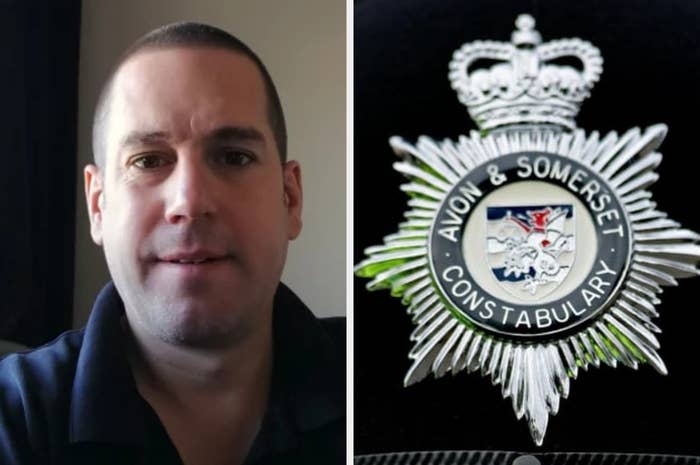 A police officer who was convicted of assaulting a man who lost consciousness — the subject of a £4,500 compensation payment — is still serving four years on, BuzzFeed News can reveal.

PC Mark Foster, of Avon & Somerset police, was found guilty of the "assault by beating" of a 39-year-old warehouse worker in 2014 in a Bristol pub. The force paid the compensation to the victim, Steven Smith, in June this year.
The incident was described by an appeal judge as a "momentary and isolated mistake and wholly out of character by an otherwise decent police officer".
The force has confirmed that Foster received a final written warning in a disciplinary hearing in 2016, after his conviction, but was allowed to keep his job. While that hearing was open to the press and public, the outcome has not been reported until now.
It is rare for serving officers to have any criminal conviction: a 2015 BBC investigation found that there were at least 295 from a total police headcount nationally of around 140,000. Many of those convictions relate to traffic offences, theft, or sexual offences.
College of Policing guidelines on misconduct hearings, published in 2017, state that "it is entirely unacceptable for police officers, who are responsible for enforcing the law, to break the law themselves".
The document says that criminal offences such as violent crime are "particularly serious and likely to terminate an officer's career" — although there are several mitigating factors such as whether the incident was isolated.
"Such offending involves such a fundamental breach of the public's trust in police officers and inevitably brings the profession into disrepute," it states.
Smith had been out clubbing and by 8am on April 14, 2014, was in the Commercial Rooms, a Wetherspoons pub.
After Smith was told that the pub was unable to serve alcohol so early, he became volatile and the bar manager called police, who arrived and issued him with a section 27 order requiring him to leave the area. He still refused to leave and was arrested.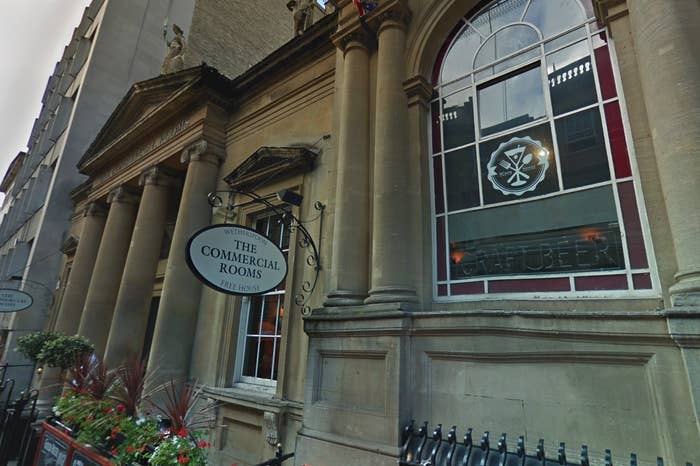 Bristol crown court heard at a 2016 appeal against Foster's conviction that the arrest itself was lawful. Foster, the third officer to arrive on the scene, placed his arm around Smith's neck as he was resisting being handcuffed by the other two officers — this was also deemed lawful.

Foster held Smith around the neck for 15 seconds.
PC Emma Phillips, one of the other officers, said in her evidence: "His face was blue and he appeared to be unconscious, there was a noise, a rasping and breathing noise.
"Smith's head was right back, his face was blue red in colour, his eyes were rolled back in his head."
Smith's leg gave way underneath him, she said, and his arm went limp and he began to fall before being "yanked" up by Foster and regaining consciousness.
The court accepted Phillips' evidence and described the hold as "disproportionate" and "unreasonable", but the appeal judge referred to this as a "momentary and isolated mistake and wholly out of character by an otherwise decent police officer". He went on to say he "would still be an asset to Avon and Somerset Constabulary".
Smith, now 43, told BuzzFeed News he was disappointed the officer had not been fired: "It's diabolical really. Can other people feel safe when he's about? I just feel a bit cheated by the system, to be honest."
Smith admitted that he was "worse for wear" and "not on my best behaviour" at the time of the assault.
He doesn't remember being held by Foster and losing consciousness, although the entire incident was captured on CCTV and was backed up by witness statements from the other officers.
Smith's lawyer, Daniel Fitzsimmons, of Liverpool-based Donoghue Solicitors, told BuzzFeed News: "After he was found guilty, our client was told that he had lost his job due to the incident — when we were negotiating a settlement, we noted that down as an aggravating feature. But then they came back to us and said he was still a serving officer in the force.
"We were disappointed to learn that. For him to be walking around with a conviction for assault on a member of the public then absolutely I would expect him to have lost his job, most definitely. He's got a criminal record.
"The client was obviously appalled that was the case. I hope lessons will be learned by him and his colleagues about limits on the police's use of force. The police exist to serve their community, not to abuse their powers."
A spokesperson for Avon & Somerset police said in an emailed statement: "I can confirm PC Mark Foster was given a final written warning following a misconduct hearing held in public at Police HQ in February 2016. He remains a serving officer with Avon and Somerset Police.
"The victim of the assault was updated on this outcome by our Professional Standards Department on 2 February 2016."