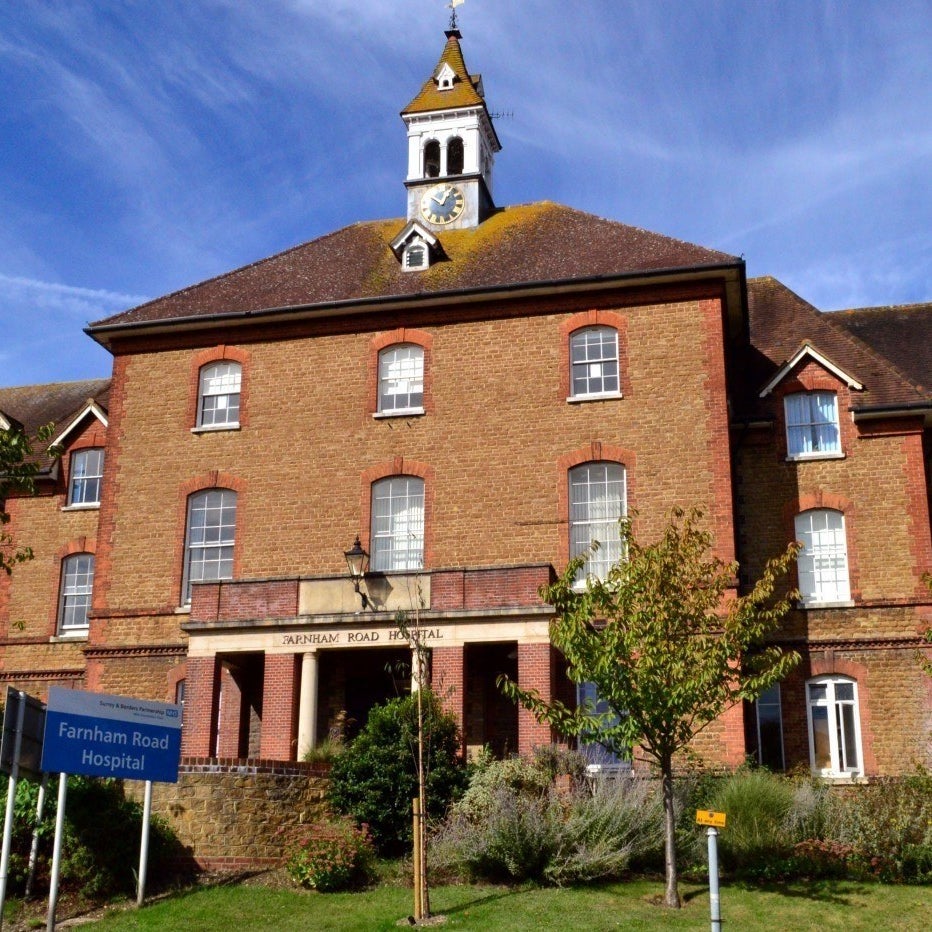 A mental health hospital where a vulnerable 17-year-old boy managed to escape and injure himself with a knife, only to escape two more times the same month, has been branded a "disgrace" by his family.
The boy, who is on the autistic spectrum, escaped from Farnham Road hospital in Guildford, Surrey, on 25 July, three days after he was admitted, and again – twice – on Sunday 7 August.
He remains there, detained under section three of the Mental Health Act, although his family have appointed a solicitor and are petitioning the NHS for the sectioning to be lifted so he can return home.
On one occasion the boy was able to run into a pub and steal a steak knife with which he stabbed himself five times. On another he walked at least 12 miles back towards his family's home in Hindhead, Surrey.
BuzzFeed News understands that on at least one occasion he was able to escape by using a staff member's set of keys.
His family also allege that his medication was changed without warning or consultation with them, causing adverse affects on his mental health and leading him to want to escape. At the family's request, BuzzFeed News is not naming the boy.
Campaigners said the case highlights the wider problem of children and young people with autism and other developmental disabilities being locked up in hospitals for months and years at a time under the Mental Health Act rather than placed in their communities, in a practice that's been described as "systematic abuse".

---
The boy's mother, Valerie, called the local mental health trust's emergency line at around 7am on Friday 22 July. Her son was acting strangely and something wasn't right. The line is supposed to be active 24 hours a day, but the response team said they couldn't do anything until after 9am and didn't arrive until 11:30am.
"They have an emergency line but they told us they couldn't do nothing until 9, even though we'd been told before we could phone them at any time," she told BuzzFeed News. "So under the Mental Health Act you can't be ill until after 9 in the morning.
"Now I feel he has anxiety. He said it's like being in jail. He's having panic attacks. My husband has taken photos of him but he won't send them to me because he says I'd be devastated. He's hitting out at members of staff now."
The boy has been in and out of mental health hospitals for years and was briefly at the Cygnet Healthcare mental health facility in Woking at the same time as Matthew Garnett, whose family gained widespread support for their campaign for him to be given a care placement near their home in London. Matthew is now at St Andrew's hospital in Northampton and their campaign continues.
Valerie's son had already been sectioned earlier this year and had spent 72 hours at Farnham Road before being released.
After he was admitted there again on Friday 22 July, the family was told no doctors were available and that one wouldn't be able to assess him until Monday.
"I said, 'I cannot believe there is no doctor available to assess my son under the Mental Health Act,'" said Valerie. "I said, 'This is a hospital! Someone must be available to see my son.'"
On Monday, three days after being admitted, the boy escaped at around 2:15pm. He was found at 12.45am – but only by chance. He had been spotted walking through the mile-long Hindhead tunnel by a family friend who happened to be driving through. The family friend called the police, who picked him up. The boy said he was trying to walk home. He had walked 12 miles.
In the next incident, on Sunday 7 August, at about 12.15pm, the boy took a set of keys belonging to a member of staff and escaped. He ran into Guildford town centre, went into a pub, took a steak knife, and ran out.
At some point he swam across the river Wey and was found covered in mud. Someone raised the alarm and rang the police, and when the officers found him in Guildford just before 8pm, he had five self-inflicted stab wounds.
After being admitted to Royal Surrey county hospital to be treated, he was taken back to Farnham Road. According to his mother, he then escaped again, just hours later.
Valerie was critical of the hospital's treatment of her son and said him being detained there under the Mental Health Act was not in his best interests.

"The care for young kids and people with mental health is a disgrace," she said. "Their thing is to just lock them away and pump them full of drugs. They think that's the answer but it's not – history tells us they get worse.
"If this isn't dealt with now, we're just creating more problems down the life. It is a time bomb.
"I want him to come out because he's not getting any care. This is a 17-year-old boy and they've got TV, TV, and TV, he's not allowed outside – that's enough to drive anyone stir crazy, being locked up like that. They need something to stimulate their minds."
Surrey police said in a statement that they were involved in retrieving the boy on two occasions, and wouldn't confirm or deny that they have been involved in retrieving patients from Farnham Road in the past.
Jo Young, director of quality and nursing at Surrey and Borders Partnership NHS Foundation Trust, told BuzzFeed News: "We are treating this patient's absences from the ward as serious incidents and our clinical team is very concerned for his wellbeing and safety. We have put additional measures in place to help him keep himself safe whilst he is in our care.
"We encourage his family to continue to talk to us directly so we can together ensure that he receives the right care and treatment."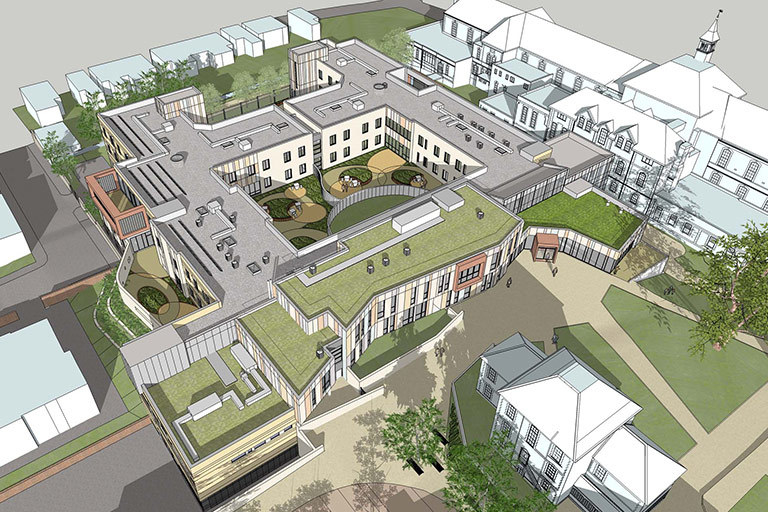 The case is only the latest example of a young person being detained under the Mental Health Act against their family's wishes. BuzzFeed News reported on a string of similar cases in March, some where children were detained for three years at a cost of £175,000 a year per person.
NHS England is committed to closing between 35% and 50% of all inpatient beds reserved for people with autism and learning disabilities by 2019 and replacing them with alternative care in the community.
Last week the NHS released an update on its Transforming Care plan, with £100 million pledged to be spent on 48 local community-based care programmes over five years.
Tim Nicholls, policy manager at the National Autistic Society, said that despite progress there was still concern that some people are being stuck in inappropriate care environments.
He pointed out that the number of people in assessment and treatment units (ATUs) hovered between 2,550 and 2,600 in the last year, and that the number of autistic people who don't also have a learning disability in these units has gone up by 100 over the last year, an increase of 30%.
"This is deeply concerning but just doesn't seem to be getting the attention it requires," he said.
"NHS England must investigate this and take action – is it because services in the community aren't meeting the needs of autistic people, or are ATUs not meeting autistic people's needs effectively? Or are more autistic people are being diagnosed in units?
"NHS England's Transforming Care plan has welcome aims, but it needs to meet the needs for autistic people. They must not be left behind."
An NHS England spokesperson said: "We are working to ensure that this patient receives the most appropriate care; while no complaint about current care arrangements has been received, we take these allegations seriously and will be working with the current provider to ensure that the patient's safety is maintained while he is in their care.
"Every case is different and patients' needs are often extremely complex, but we have been clear that hospitals should not be seen as homes for people with a learning disability and/or autism. Earlier this month local areas set out their response to the far-reaching, three year plan set out by NHS England and its national partners in October, ensuring that the housing, care and advocacy services become available in each community to provide the high-quality alternatives to hospital which will enable fewer admissions and shorter stays in ATUs and other specialist units."