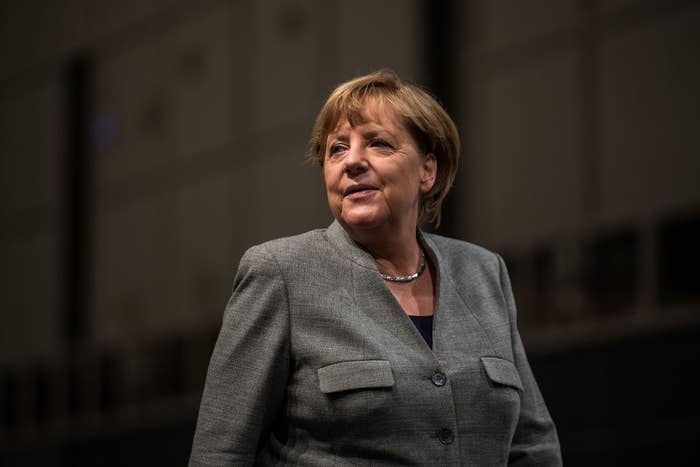 Germany's chancellor, Angela Merkel, has issued a strong condemnation of white supremacist groups for their role in a violent rally at which three people died and called their actions "evil."
In comments released via her spokesman on Monday, Merkel expressed shock at the "naked racism" seen during clashes in Charlottesville, Virginia, over the weekend.
"The scenes at the right-wing extremist march were absolutely repulsive – naked racism, anti-Semitism, and hate in their most evil form were on display," Steffan Seibert told reporters, AFP reported.
"Such images and chants are disgusting wherever they may be and they are diametrically opposed to the political goals of the chancellor and the entire German government."
Seibert added that Merkel stood with "those who peacefully oppose such aggressive, far-right views".
At least 19 people were injured and one woman – named as 32-year-old Heather Heyer – was killed when a far-right activist, James Alex Fields Jr., allegedly drove his car into a crowd of counter-protesters on Saturday. A state police helicopter also crashed on Saturday, killing two officers.

Seibert said Merkel thought Heyer was the victim of "an evil attack".
The chancellor's intervention brings President Trump's refusal to specifically condemn far-right violence into sharp focus. He attracted widespread criticism on Saturday for saying the events in Charlottesville showed there was "hatred, bigotry, and violence on many sides."
A subsequent White House statement clarified that Trump was referring to "white supremacists, KKK Neo-Nazi and all extremist groups," but the president himself has yet to mention them in speeches, in statements, or via Twitter.
Downing Street said that the UK prime minister, Theresa May, stood with the victims of violence at Charlottesville, "against racism, hatred and violence."