Almost 40 Prisoner Deaths Linked To Legal Highs In Two Years
The Prisons Ombudsman said legal highs had triggered psychotic episodes and exacerbated mental health problems in some inmates, who then killed themselves or someone else.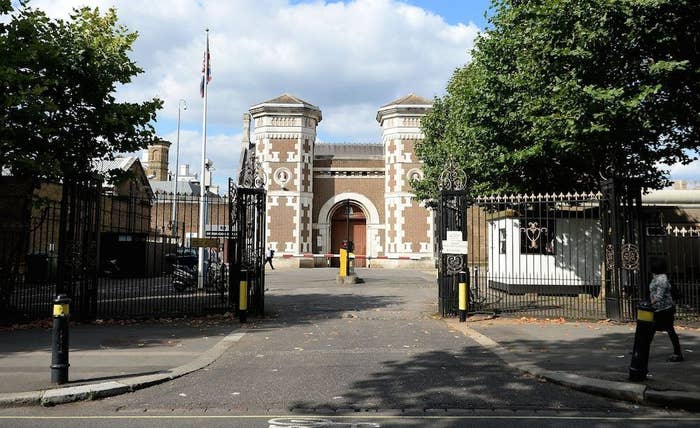 Almost 40 prisoners are known to have died or killed themselves after taking legal highs in the two years to June 2015, according to the Prisons Ombudsman.
Underlining the huge challenge prison staff face in controlling the supply of so-called new psychoactive substances (NPS), the Prisons and Probation Ombudsman, Nigel Newcomen, said on Monday that there had been "at least" 39 deaths where a prisoner had taken or was strongly suspected to have taken NPS over the period.
Speaking at an event organised by the Reform charity, Newcomen said that 28 of those prisoners killed themselves, in some cases after NPS had caused a "psychotic episode".
Before some self-inflicted deaths cases, NPS had exacerbated the vulnerability of prisoners with mental health problems, Newcomen said.
The statistics announced today show:
* There was one case of homicide, which the ombudsman ruled was the result of the attacker smoking NPS.
*Of the 39 deaths, six were the result of natural causes, although NPS may have played a part – in one incident, a prisoner died of a heart attack after taking NPS.
*Only two of the deaths were linked to drug toxicity.
Newcomen praised the prisons service for doing more to tackle the problem. He said: "We must hope that these efforts have an effect. But there is a long, long way to go."

A report in December 2015 from the then chief inspector of prisons, Nick Hardwick, found that cannabis substitutes such as "spice" and "black mamba" presented the biggest threat to the security of UK prisons.
The report highlighted how prisoners had suffered fits and required hospital treatment and said that on occasion multiple ambulances had been sent to the prison simultaneously.
Various prison inspection reports in the last year have said that the trade of NPS is also linked to organised crime and bullying, with sellers using intimidation to make buyers pay their debts.
Legal highs were cited as a major concern at Wormwood Scrubs prison in west London, where staff staged an unplanned walkout over safety fears on Friday.
One prison worker wrote on a closed Facebook group during the walkout: "Violence, spice [a legal high] & assaults are all taking their toll on staff safety and enough is enough!"
An inspection report in April found that two out of five prisoners at Wormwood Scrubs could easily obtain legal highs. In February the prisons inspectorate also criticised Leicester prison, where prisoners could "easily" obtain drugs.
In response to the death statistics, prisons minister Andrew Selous said: "We take a zero tolerance approach to drugs in our prisons and use sniffer dogs, cell searches and mandatory drugs tests to find them.
"We have already legislated to make smuggling new psychoactive substances into prison illegal and those caught trying to throw packages over prison walls can now face up to two years in jail.
"However we must do more, which is why we are investing £1.3 billion to transform the prison estate, to better support rehabilitation and tackle bullying, violence and drugs."