Four months ago this woman was in hospital following a serious accident at Alton Towers in which two carriages on the Smiler ride collided.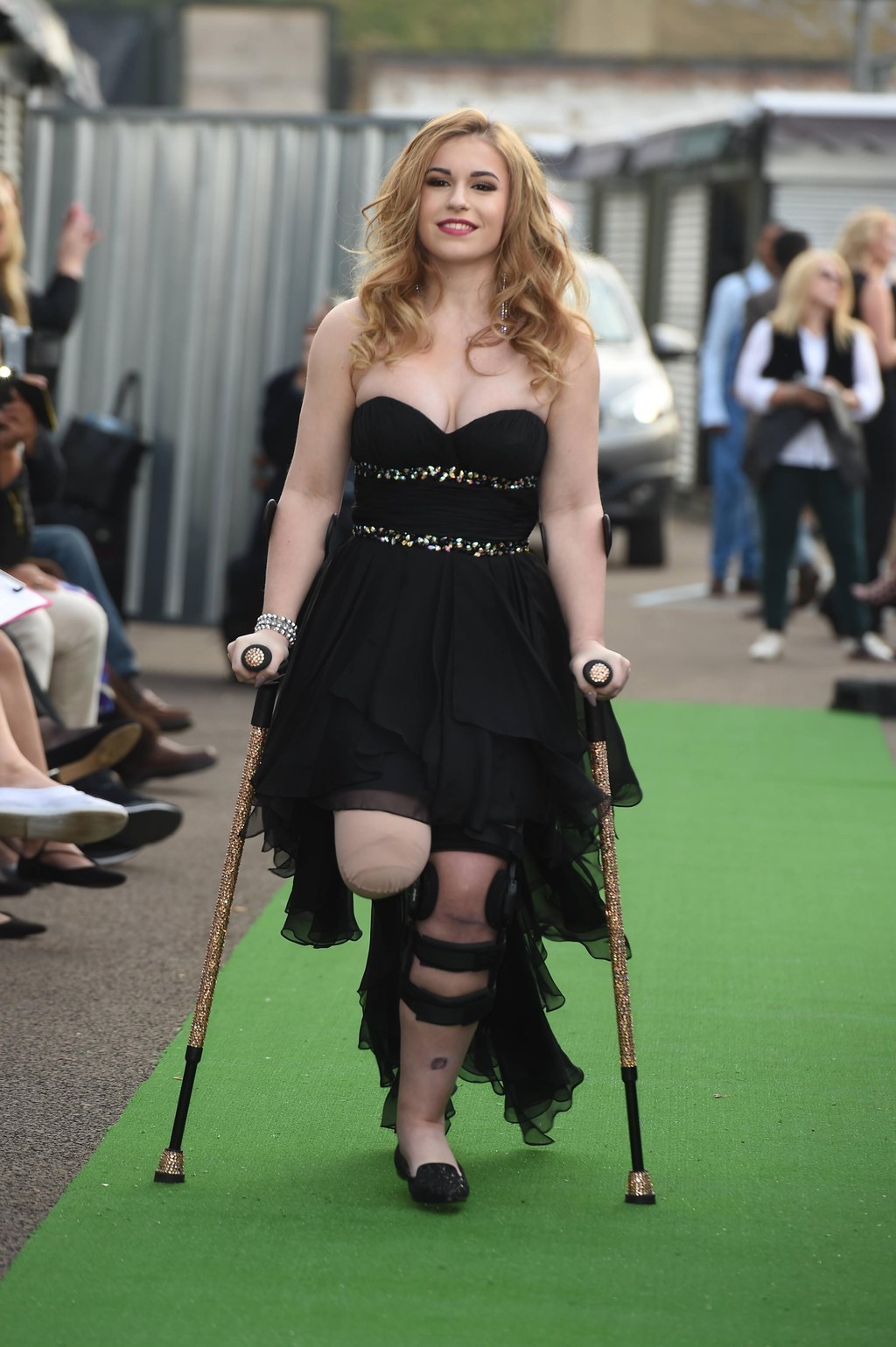 She lost her right leg from the knee downwards. And now Vicky Balch, 20, has starred in a catwalk fashion show.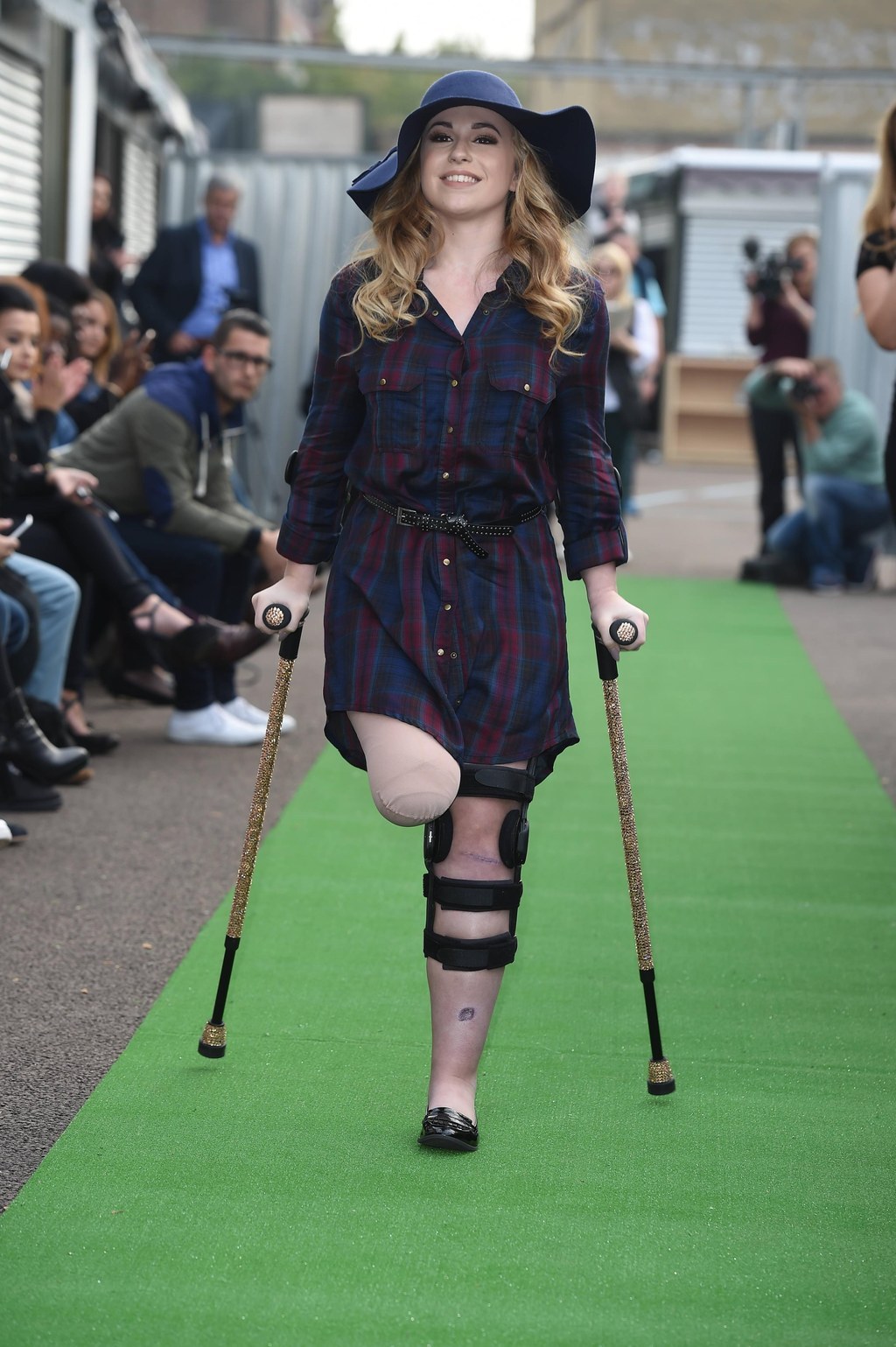 The show also featured Jack Eyers, a personal trainer and fitness model who is also an amputee.
And Gemma Flanagan, a model and wheelchair user.
Balch was one of four people to sustain serious injuries in the Alton Towers incident and has spoken publicly about the difficult process of recovery.