A Whistleblower Who Was Fired For Objecting To Kids Watching A Video Of 9/11 Has Won A Legal Victory
Suriyah Bi took her employer to court after she was fired for raising safeguarding concerns about a video shown to an English class.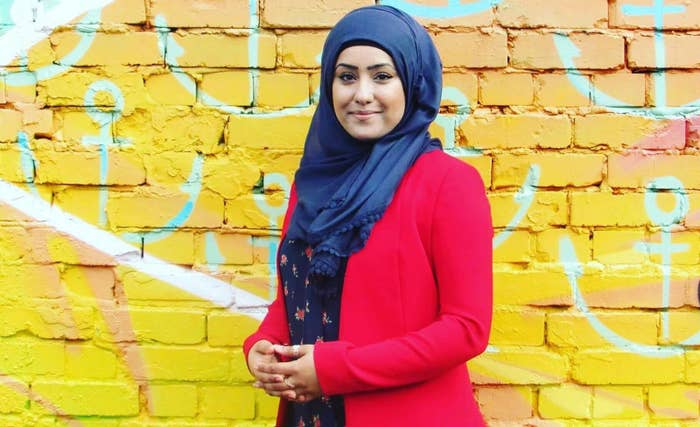 A teaching assistant turned whistleblower has won a court battle over her dismissal from a Birmingham school after she was fired for objecting to a class of 11-year-olds watching a video showing people falling from the World Trade Center towers on 9/11.
Suriyah Bi, 25, was fired from Heartlands Academy on 23 September 2015 after she made an official safeguarding complaint over the video because of the sight of people jumping to their deaths. She was fired the morning she made the complaint and had started at the school seven days earlier.
She took the academy's sponsor, E-Act, and the employment agency which hired her, Edustaff London, to court in December 2016 and learned on Friday that her unfair dismissal claim had been successful.
The video, titled "Can you imagine how bad it must be up there?", was shown to a class of around 30 children with learning difficulties and was designed to accompany "Out of the Blue", a poem by Simon Armitage that the class was studying.
The YouTube video had a pre-roll warning, informing viewers that it would be unsuitable for anyone under 18. The teacher showed the video anyway and told the tribunal that the children sat in silence and didn't complain.
The tribunal heard that the children had no prior knowledge of the events of 9/11 and asked whether they were watching a video game or a film. The teacher was using agreed departmental teaching materials.
The court made no judgment on whether the material was unsuitable, but ruled that Bi had made a safeguarding complaint in good faith, which was dismissed by the school's management.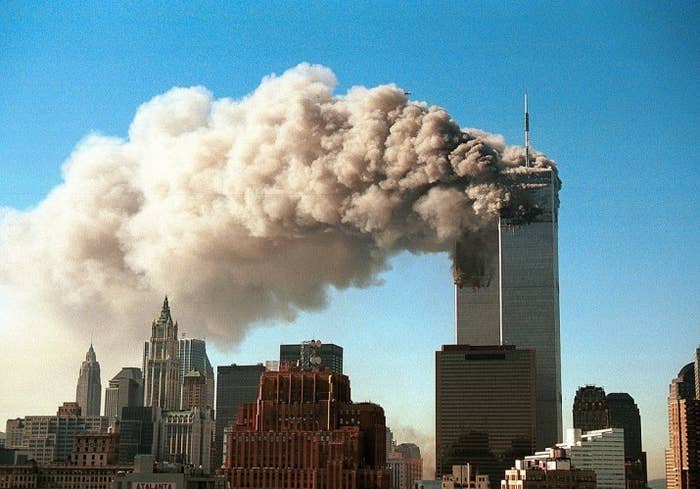 In her judgment, employment judge Mary Cocks said:
There can be no doubt to an experienced teacher that what she [Bi] was talking about could be a safeguarding issue. Whatever label is attached to the expression of her concern, it was clear the claimant was raising something which could have been embarrassing to the school.

Miss Bi referred to [headteacher] Mrs Jones's decision to terminate her assignment as a kneejerk reaction. We would not disagree with that description.
The judge noted: "The academy only really took any action to investigate what the claimant had disclosed after she went to the press and Birmingham City Council became involved."
A claim that Bi was religiously discriminated against was rejected. But the tribunal will meet again later this year to consider a claim of victimisation against the school and to decide the level of compensation and costs.

Bi has asked the court to reconsider the religious discrimination claim and hopes that that will also be considered at the next hearing.
Bi told BuzzFeed News: "I feel vindicated, I really do. This is why I was sacked in the first place. I raised a concern that this video was not appropriate for 11-year-olds, it had an 18-rating caution, they sacked me and they thought I was accusing the school of being anti-Muslim."
Bi, an Oxford University graduate who is studying for a PhD, represented herself in court after being denied legal aid and made a series of subject access requests to find out how the school referred to the case in its own documents.

She discovered that three days after her dismissal, someone at the school filled out a safeguarding checklist that said Bi had raised concerns because the 9/11 video offended her as a Muslim. The judge dismissed this assertion and said that Bi's main concern was over her discomfort that the children saw the clip.
Another safeguarding document cast doubt on Bi's suitability to work at the school because she was previously head girl at Saltley, one of the schools implicated in the so-called Trojan Horse affair in 2013, when an anonymous letter to Birmingham city council claimed Islamic extremists had planned to take over state-run schools.
When previously asked about the document, Bi said: "What happens now? Every single Muslim, as soon as we raise a concern does that mean we're going to be labelled as extremists? I was studying at Oxford University when that [Trojan Horse] happened."
Despite being advised before starting her legal battle that she would only be awarded a week's wages, Bi said the case is now worth a six-figure sum. She is planning to write a book about her experience with the working title From Classroom to Courtroom: My Journey as a Litigant in Person.
E-Act said in an emailed statement: "Although we are extremely disappointed in the tribunal's main finding, it is welcome news that the tribunal has rejected outright any claims of direct religious discrimination as well as many of the other claims, and finds no fault with Heartlands Academy's outstanding safeguarding policies and practice.
"Heartlands Academy is an outstanding academy which prides itself on cultural inclusiveness and providing a nurturing environment in which issues can be properly discussed and understood by all.
"We respect the tribunal's decisions on the matters it has concluded and will continue to co-operate with the tribunal on the remaining claims."