On Thursday Walkers Crisps launched a social media campaign. The idea was that people would send a tweet to the @walkers_crisps account with a selfie, and it would automatically appear in a prerecorded video featuring former England striker Gary Lineker.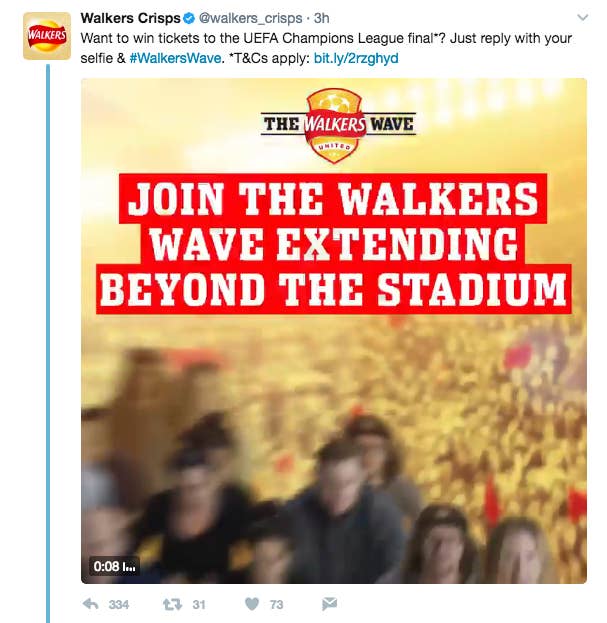 The only problem was that people could reply to that tweet, upload ANY photo, include the hashtag #WalkersWave and it would get featured in an automatic video reply.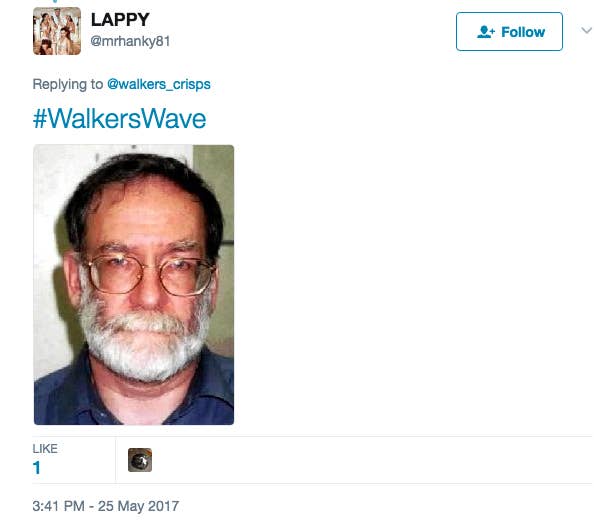 Walkers is in the process of deleting the dodgy ones, but this is what just one example, featuring serial killer Harold Shipman, looked like.
And then there was this.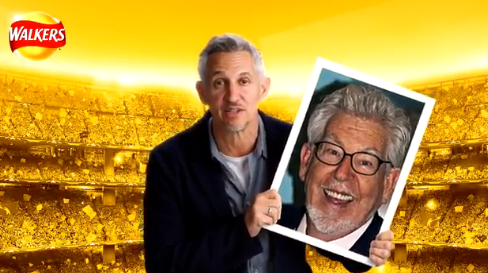 And this.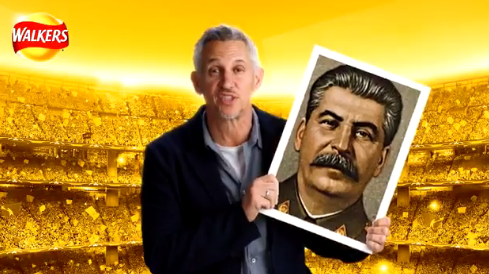 Rebecca Black made an appearance.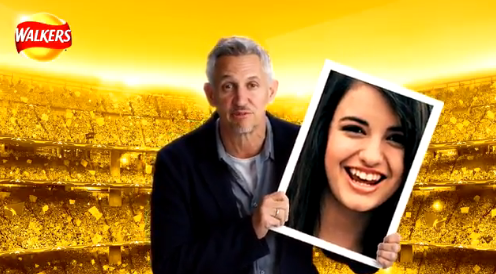 As did Kerry Katona.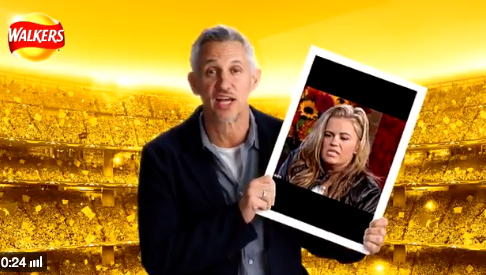 Former England striker Emile Heskey.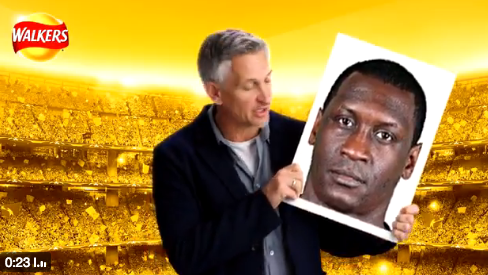 And Jeremy Corbyn.
The pisstaking replies were themselves trending on Twitter, which is probably not what the social media team had in mind.
It didn't long for people to notice something wasn't quite right.
Earlier in the day, Walkers was featured in the sports trade press for having such an innovative social marketing campaign.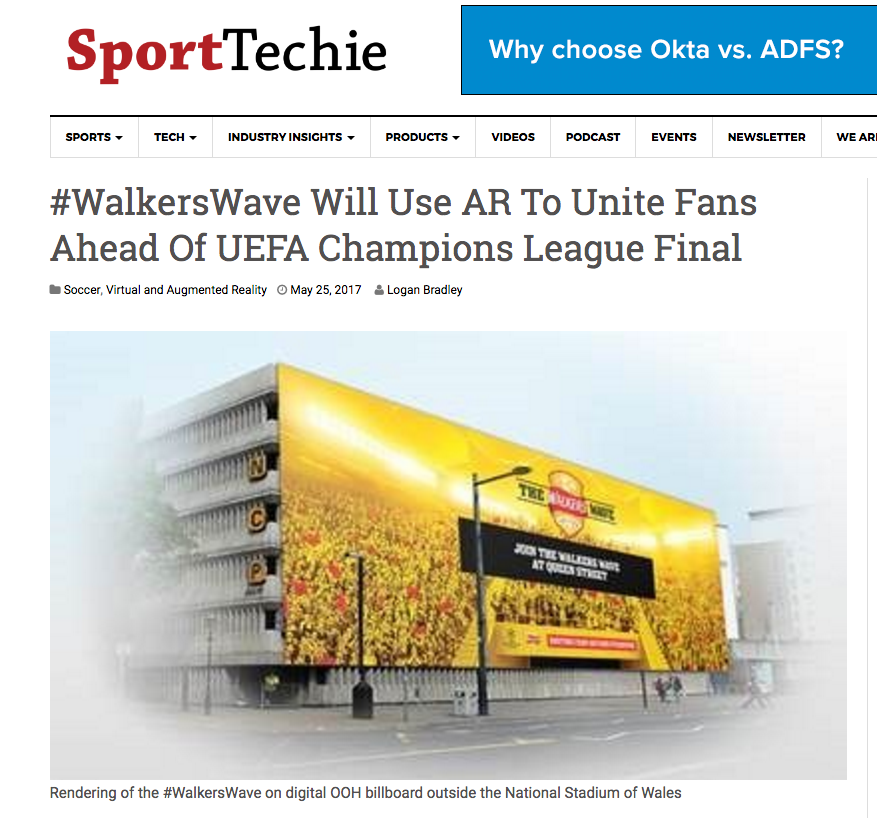 "We recognise people were offended by irresponsible and offensive posts by individuals, and we apologise," a Walkers spokesperson told BuzzFeed news. "We are equally upset and have shut down all activity."