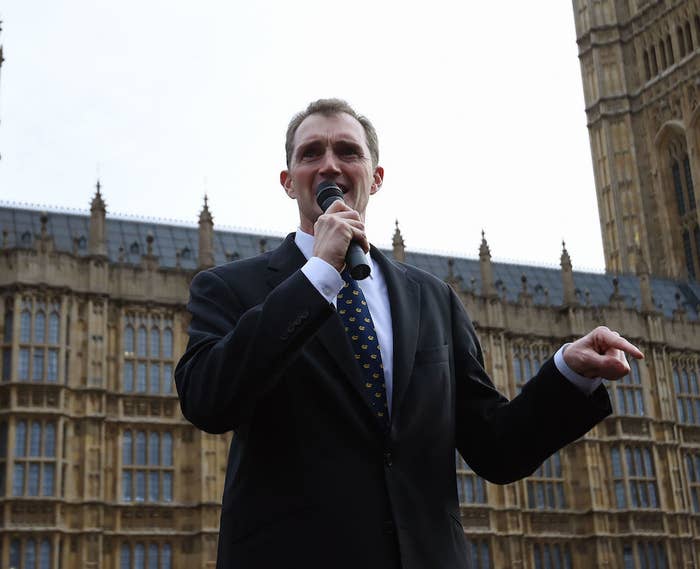 A Tory MP has been branded a "transphobe" with views that are at odds with party policy by the official Conservative LGBT+ group.
A bitter row was started on Twitter on Saturday after backbencher David Davies, the Conservative member for Monmouth in South Wales, said that anyone with male reproductive organs by definition could not be called a woman.
He was agreeing with Jennifer James, a Labour party activist who was on Thursday suspended from the party pending an investigation for allegedly breaking rules on social media use. James has controversially raised £20,000 for a campaign to exclude "self-identifying" trans women from Labour's all-women parliamentary shortlists.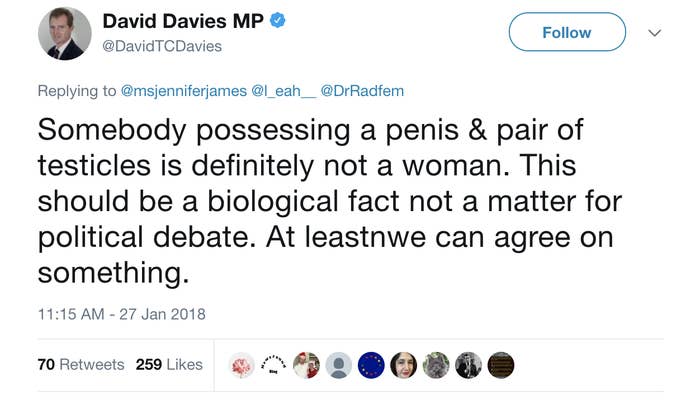 The LGBT+ group responded by calling his views "abhorrent and out of kilter" with party policy.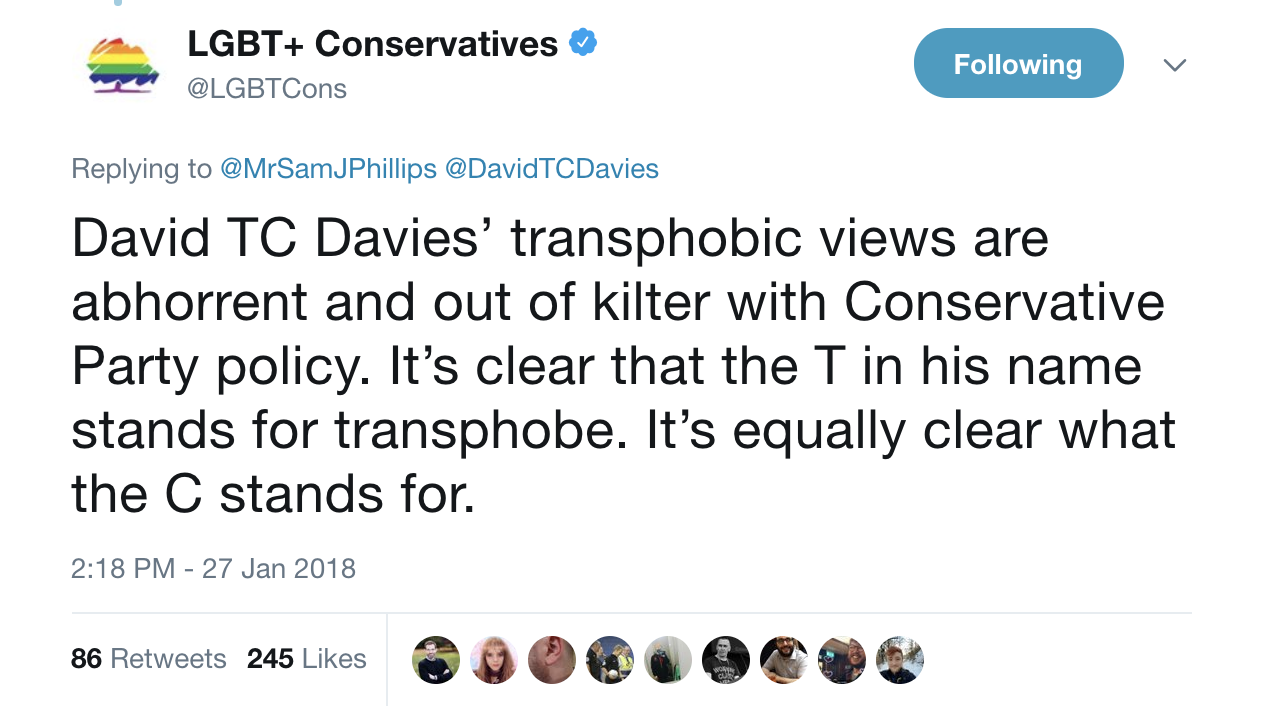 Davis responded by calling the group a "disgrace".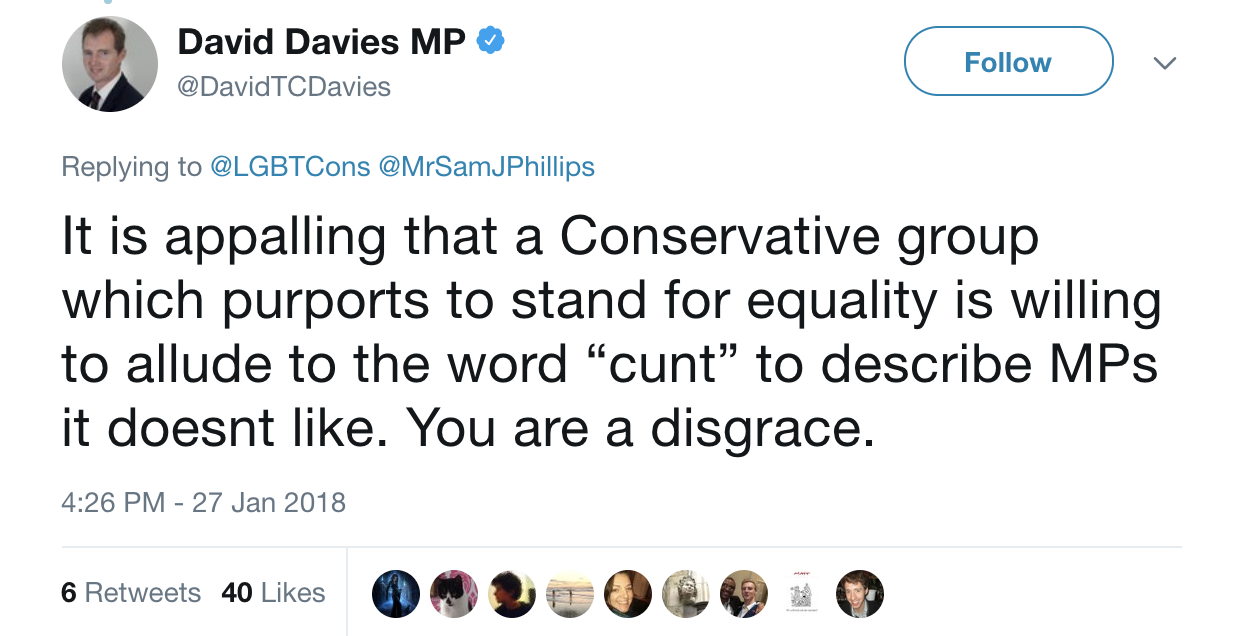 Earlier, Cabinet Office minister David Lidington told The Andrew Marr Show that it should be up to trans people themselves to define their gender.
"I think that that's a matter for her... She should be treated as a woman, but to be honest I don't spend a lot of time thinking about this. I would try to deal with the person in front of my however they described themselves," he said.
Appearing on the same programme, Labour leader Jeremy Corbyn was asked about how the same debate is causing rifts in his party. He said: "These people have been through a big process, a big decision, with trauma. Let's focus on the human being."
BuzzFeed News has contacted Davies, LGBT+ Conservatives, and the Conservative party head office for comment – none had responded by the time of publication.