SALISBURY – Former Russian spy Sergei Skripal and a woman who is reported to be his daughter are in a critical condition in an English hospital where they are being treated for what police describe as "suspected exposure to an unknown substance".

Wiltshire police confirmed that a man in his sixties and a woman in her thirties were found unconscious by a member of the public on Sunday afternoon on a bench on the Maltings, a street in the centre of Salisbury.
Neighbours speaking to BuzzFeed News identified the man as Skripal, a 66-year-old former Russian military intelligence officer who was given a 13-year jail sentence in Moscow in 2006 for spying for the UK. He was released along with four others as part of a high-profile spy exchange between Russia and the US in 2010, and moved to Salisbury after he was given refuge in Britain.

Foreign secretary Boris Johnson confirmed on Tuesday that the second patient in intensive care is his daughter, Yulia Skripal, 33.
According to a Facebook page under her name, she lives in Moscow, where she has worked at PepsiCo and Nike. Her cover photo, however, is a photo of Salisbury, and she is listed as having worked at the Holiday Inn in Southampton in 2014.
A major incident was declared, involving ambulance crews and firefighters as well as police, and much of the area remains cordoned off to the public. Police also called in scientists from Public Health England's Centre for Radiation, Chemical and Environmental Hazards. As of Wednesday another cordon was in place in Solstice Park in the nearby town of Amesbury.

The UK's National Security Council met on Tuesday afternoon, following a meeting of government officials on the response to the incident, the prime minister's spokesperson said.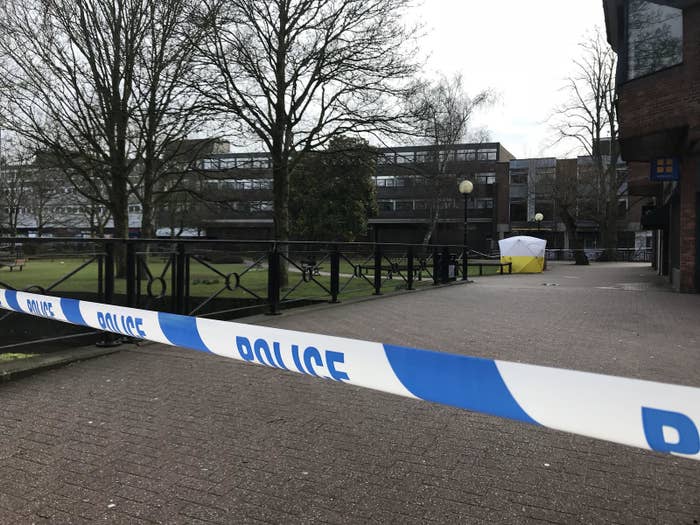 Wiltshire police said in a statement on Tuesday that a "small number" of emergency services staff were taken into hospital, and all but one have been released. A local police officer at the scene told BuzzFeed News that two officers were admitted to hospital after exposure to the substance, but they are "safe and well and at home now".

The statement added that the police are working with Counter Terrorism Policing to investigate the incident, while local police confirmed to BuzzFeed News that counterterrorism forces are at the scene. Temporary Assistant Chief Constable Craig Holden had previously said it was not being treated as a counterterrorism incident, and it had not been established whether a crime had taken place at all.
On Wednesday, after Skripal and his daughter had spent a third night in hospital, police renewed their appeal for witnesses to come forward.
The BBC reported that the substance that is thought to have made Skripal and his daughter was being tested at Porton Down, the UK's weapons testing facility which is a few miles away from Salisbury.
Amber Rudd, the home secretary, said on Wednesday that tests had provided more information about the substance.
Niall Whitehorn, 16, told BuzzFeed News he witnessed Skripal slumped over, vomiting on the pavement on Sunday afternoon, surrounded by about 10 ambulance staff.

"He didn't look in a good way, he looked really pale and rough. I thought he was one of the homeless people who sleep round here," he said.
Becky Jewell, 32, said she walked past the bench where the pair were sat just after 4pm, and noticed the woman seemed unwell.
"I just thought she was having a fit. There was something wrong with her," she told BuzzFeed News. "She was snuggled into him but she was very twitchy. I thought she was having some kind of seizure. You couldn't see her face and he was looking up to the sky, talking. I just thought he was calming her down – he was carer of hers and she had something wrong with her. He was a lot older than her."
"My partner was looking back and saying, 'What's the matter with him?', and I said, 'Oh, there's something wrong with her', as in, 'Stop looking at her.' And Dan said, 'No, he was looking at the sky and talking to it', whereas I thought he was talking to her to calm her down."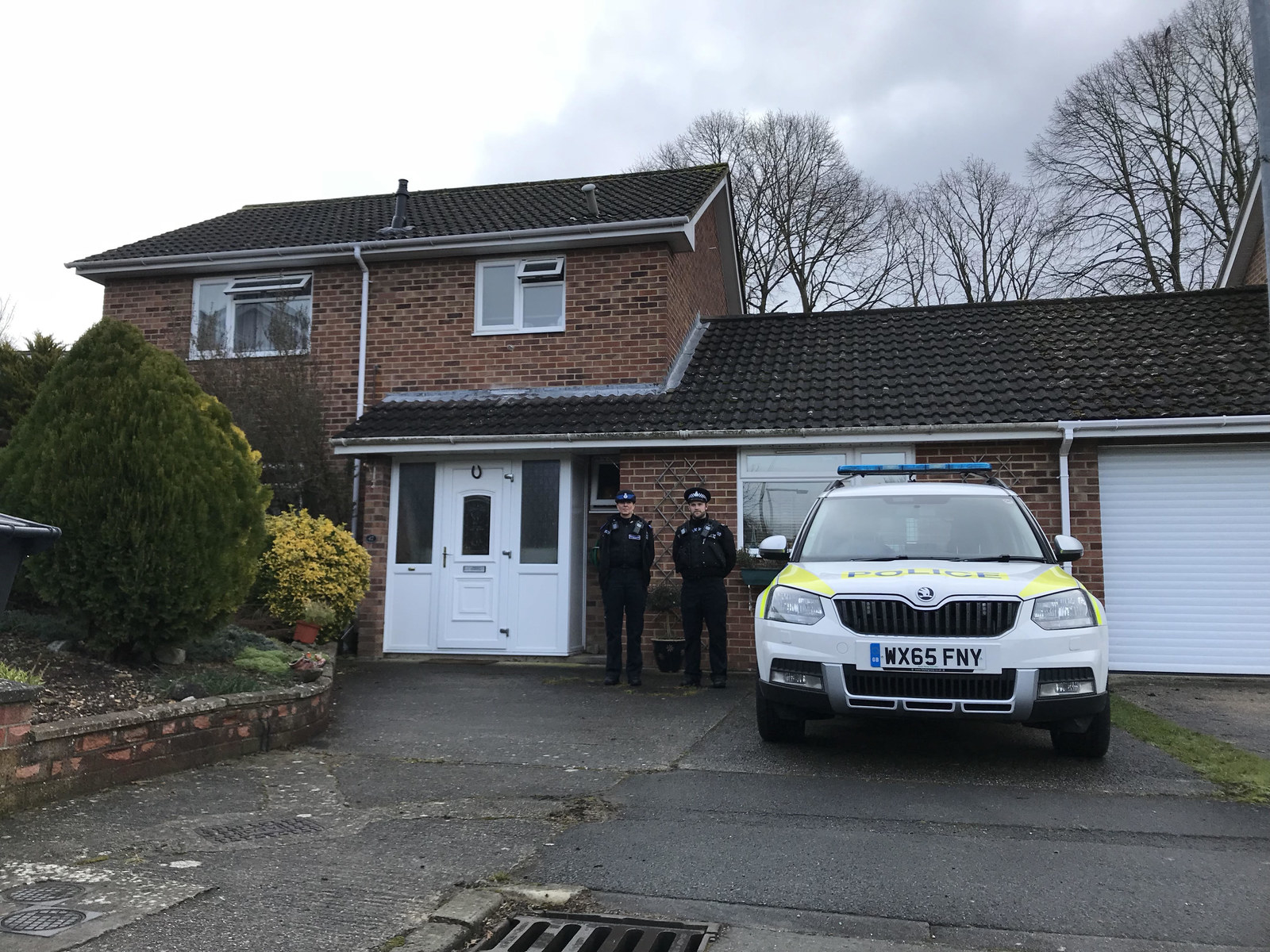 The incident has prompted immediate comparisons to the case of Alexander Litvinenko, the former Russian FSB officer who died after being poisoned with radioactive polonium in Britain in 2006.

The UK authorities have not confirmed the pair's identity but said they were known to each other.
On Tuesday morning, a CCTV image emerged of a man and a woman walking through an alleyway between a Zizzi restaurant — which has been closed by police — and the bench where Skripal was found.

One neighbour of Skripal's, who identified herself as Yolanda, told BuzzFeed News that over the last five years they would post Christmas cards through each other's doors, but rarely spoke.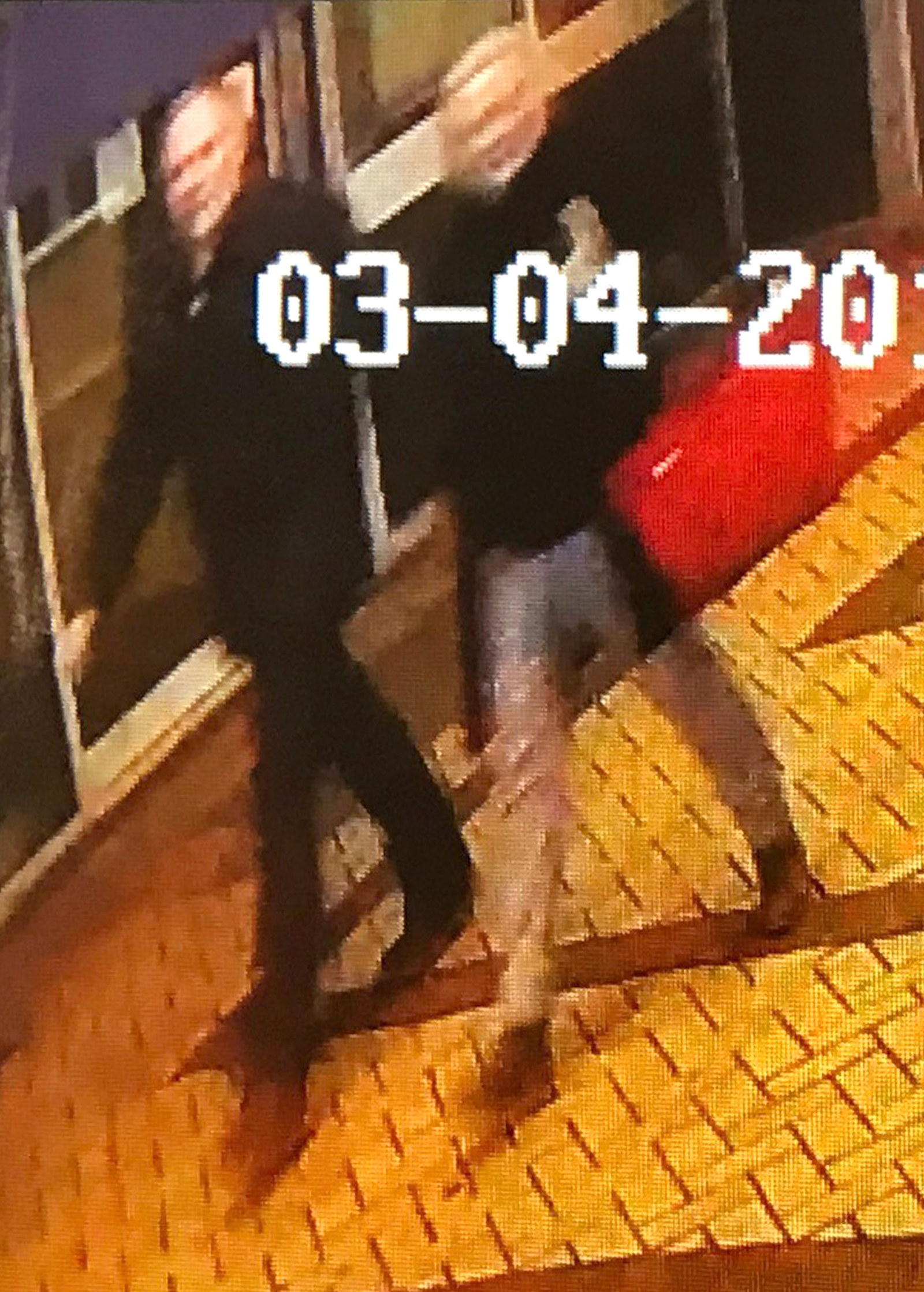 "It's just all one big surprise to us," she said, adding that he signed his cards as Sergei.
Speaking on Radio 4 on Tuesday morning, Mark Rowley of the Metropolitan Police described it as an "unusual case".
"The specialist resources that sit with the counterterrorism network that I coordinate across the country and other partners are working with Wiltshire police to get to the bottom of it as quickly as possible," he said. "And, if you look back at other cases like Litvinenko, if necessary we would bring that investigation into the counterterrorism network. At the moment the key is, though, to get to the bottom of what's caused this."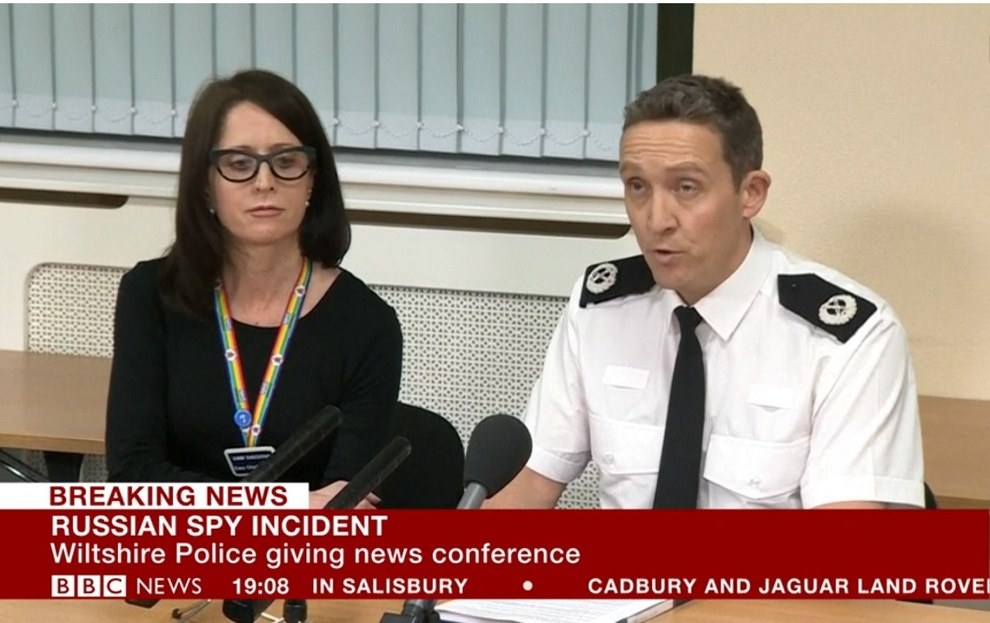 He added that police are speaking to witnesses, taking forensic samples at the scene, and carrying out toxicology work to get to an answer, but declined to comment on the cause or whether it was foul play.
Commenting on a series of suspicious deaths in the UK connected to Russia over the past decade, he said: "There are deaths which attract attention. I think we have to remember that Russian exiles aren't immortal, they do all die, and there can be a tendency for some conspiracy theories."
"But likewise we have to be alive to the fact of state threats as illustrated by the Litvinenko case and what the judge said at the end of the public inquiry," he added. "So we're very alert to that and that's why we'll throw all the technical, scientific, investigative resources at these sort of cases to get to the bottom of 'is there any sign of foul play or isn't there?'"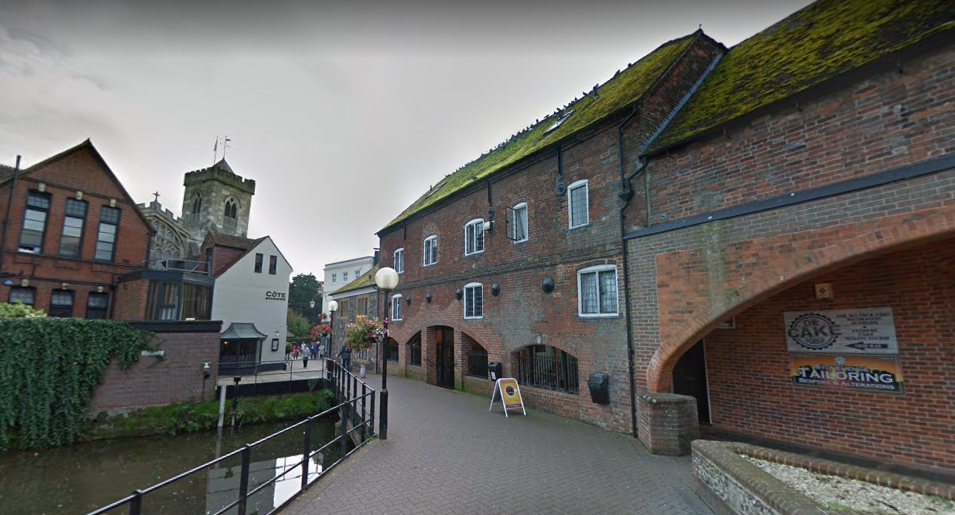 Cara Charles-Barks, chief executive of Salisbury district hospital, told a press conference on Monday that a major incident had been declared and both the man and the woman remained in intensive care.

An eyewitness who saw the pair told the BBC: "On the bench there was this couple, there was an older guy and a younger girl, she had leaned in on him, it looked like she had passed out maybe.
"He was doing some strange hand movements and looking up at the sky. I felt anxious, I felt I should step in, but to be honest they looked so out of it that I was wasn't sure how I could help. It looked like they'd been taking something quite strong."
On Tuesday Russian state television accused the British press of "actively hyping up" the story.
Kremlin spokesman Dmitry Peskov described the incident as "tragic", but said Moscow had no information on what happened. He said Moscow is "always open for cooperation", but added "nobody has sent us any requests".
The Russian embassy in London said in a statement that the Skripal's hospitalisation caused it "serious concern" but said it had no further information.
The embassy added that the British media was launching a "new phase of the anti-Russian campaign ongoing in the UK" which would "ultimately lead to a vilification of Russia".
"Although UK law enforcement agencies have not given any substantive comments on this incident, media reports create an impression of a planned operation by the Russian special services, which is completely untrue," it said.
Public Health England said there is no known risk to the public's health.