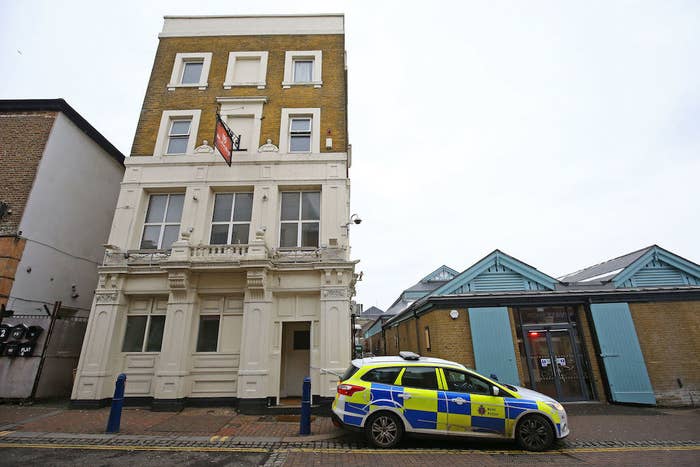 A 21-year-old man is facing a charge of attempted murder for allegedly driving his car into a nightclub in Gravesend, Kent, after earlier being asked to leave. At least 13 people were injured in the incident shortly before midnight on Saturday.
Kent police confirmed Mohammed Abdul, from London, had been charged and was due to appear at Medway magistrates' court on Monday. Police were quick to rule out any terrorism link.
Detective Chief Inspector David Chewter, from the Kent and Essex Serious Crime Directorate, said in a statement: "We have reason to believe the person responsible for the vehicle colliding with the nightclub had been asked to leave the venue earlier on in the evening.
"I'd like to take this opportunity to thank the security staff at the nightclub as well as those members of the public who helped in the initial moments after the collision.
"Many people were injured as a result of the incident but none of their injuries are described as life-threatening or life-changing.
"However, we believe there may be more casualties out there who are yet to come forward and talk to us – we would like to hear from them as we continue to build a clear picture of what happened that night.'
The club, Blake's, had been busy on Saturday as people packed in to see a set from the rapper Giggs.