Prisoners with no fixed address and nowhere to go upon finishing their sentence at an all-female prison have been given tents and sleeping bags by prison staff on their release.
Her Majesty's Inspectorate of Prisons (HMIP) said in a report released on Wednesday that at least two prisoners at HMP Bronzefield in Ashford, Middlesex, were given tents by the prison, while the in-house chaplaincy "often" hands out sleeping bags.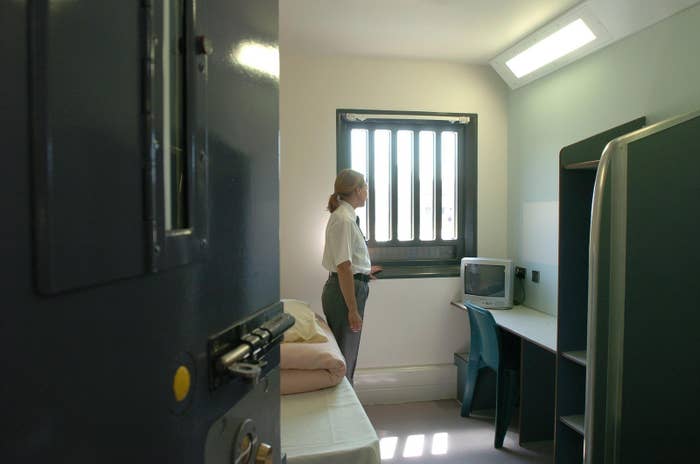 In total, the number of prisoners who left the jail with an address to go to has fallen from 95.5% in 2014 to 83.7%, the report said.
In the six months prior to the investigation in November 2015, 103 prisoners left the prison with no fixed address.
HMIP said in its report that the prison blamed the "lack of social housing stock in the southeast" of England and the local authority's tendency to downgrade ex-offenders to "low priority" cases when they applied for social housing.
Otherwise, the inspectors found Bronzefield to be in good shape and said it had improved since its last inspection in 2013.
The prison's contracted rehabilitation company is now MTCNovo, the Anglo-American joint venture that runs large-scale prisons in the US and has won the £50 million five-year contract to run the Rainsbrook youth detention centre in Northamptonshire.
MTCNovo declined to comment, but pointed out that it only took over rehabilitation services at the beginning of April and wasn't involved with the prison at the time of the inspection.

The Bronzefield report comes 24 hours after prison inspectors said that the number of prisoners who leave Wormword Scrubs prison in west London without a fixed address had increased from 5% to 40% since a company owned by MTCNovo took over community rehabilitation duties.
Labour's shadow prisons minister, Jo Stevens, said: "The improvement noted in this report is welcome but there remain very serious questions to be answered. It is absolutely staggering that women seem to have been released from prison with nothing more than a tent or a sleeping bag.
"This is astonishing and a far cry from the safe and secure accommodation needed to assist them in the rehabilitation process."
"Yesterday's revelation that 2 in 5 men released from Wormwood Scrubs are being made homeless should fill people with trepidation."
A Ministry of Justice spokesperson said: "As part of our probation reforms we now provide unprecedented support for offenders to make sure all receive support on release, including those sentenced to less than 12 months.
"While we work extremely closely with each offender before and after release to give them the support they need to find accommodation, the responsibility for making sure there is housing available ultimately lies with the local authority."