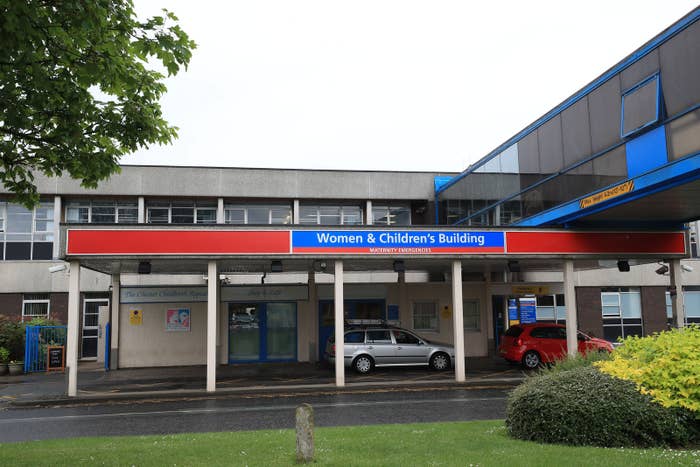 Police have arrested a healthcare worker on suspicion of the murder of eight babies and the attempted murder of six more.
Cheshire police confirmed on Tuesday morning that the woman, who has been identified only as a healthcare professional, was arrested and remains in custody.
The arrest is part of a police investigation into the neonatal unit at the Countess of Chester Hospital in Chester, England, launched in May 2017. In total, the deaths of 17 babies are being looked into, as well as 15 "non-fatal collapses", between March 2015 and July 2016.
Detective Inspector Paul Hughes said in a statement: "This is a highly complex and very sensitive investigation and, as you can appreciate, we need to ensure we do everything we possibly can to try to establish in detail what has led to these baby deaths and collapses.
"Due to the nature of the case and, as part of our ongoing enquiries, we have consulted with a number of medical specialists to ensure that we carry out as thorough an investigation as possible. We have also spoken to a large number of people to gather as much information as we can.

"As a result of our ongoing enquiries we have today arrested a healthcare professional in connection with the investigation. She was arrested earlier this morning on suspicion of murder in relation to eight of the babies and attempted murder in relation to six of the babies and is currently in custody.

"Whilst this is a significant step forward in our enquiries it is important to remember that the investigation is very much active and ongoing at this stage. There are no set timescales for this coming to a conclusion but we remain committed to carrying out a thorough investigation as soon as possible."
Hughes added that the case has had "a huge impact on all of the families, staff, and patients at the hospital as well as members of the public. Parents of all the babies are continuing to be kept fully updated and are being supported throughout the process by specially trained officers."
This is a developing story. Check back for updates and follow BuzzFeed News on Twitter.‏