This Guy's Tinder Profile Is Next Level
Netflix and KILLIN IT!
This is Vincent Powell.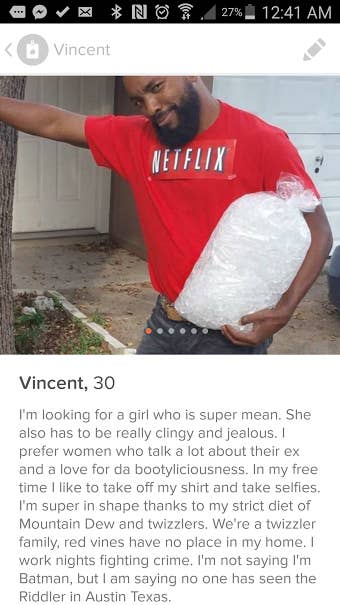 Powell told BuzzFeed that he made the picture in an attempt to put the focus on his humour, rather than his looks.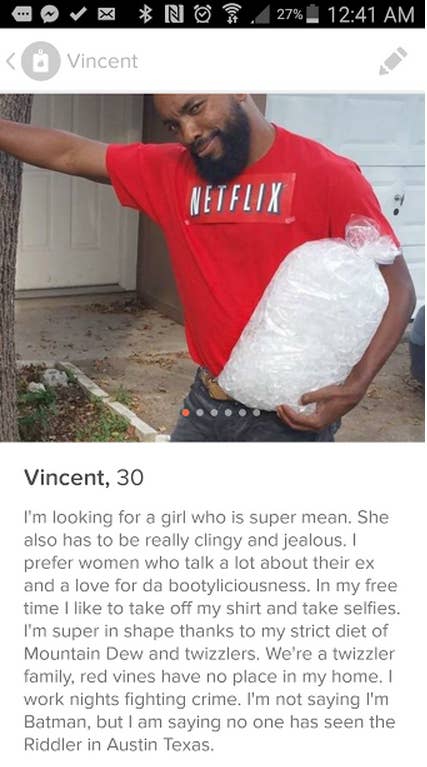 This isn't the first time Vincent's Tinder profile has been the topic of conversation on the internet.