Caption This Photo Of A Giant Rugby Player Shaking A Prime Minister's Hand
It's still better than that three-way handshake from the last world cup.
A photo has been released of New Zealand Prime Minister John Key shaking the hand of All Black Sam Whitelock after this weekend Rugby World Cup semi final.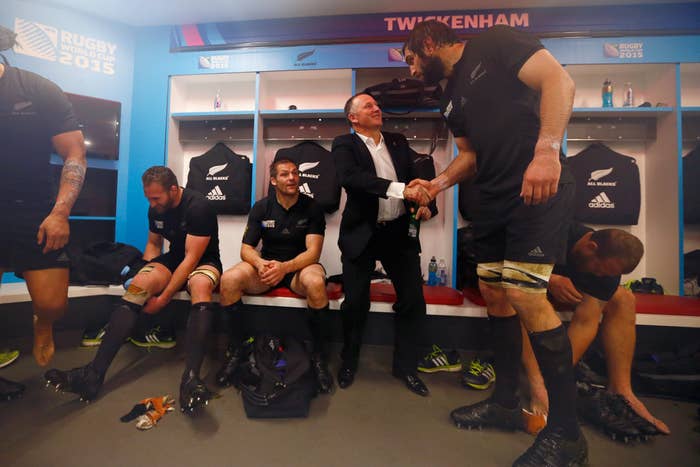 Twitter has since grabbed the image and started to have a laugh.
And everyone is loving it!
However, everyone has been making the same joke.
And we want more than just Hobbit jokes.
Have a go at captioning the photo yourself!