I Got My Hair Done At Home Like A Celebrity And I'm Never Going To The Braiding Salon Again
This is the beauty service every black woman needs!
Hi world! Patrice, here, the culture and lifestyle writer for As/Is. I'm a lazy naturalista with mega Afro ambitions and swear by protective hair style preferences, especially wigs.
Box braids used to be my jam, but as a full-time professional, I'd rather not spend half my weekend sitting in a hair salon. That's why I got so excited when I learned about Yeluchi, a company that provides professional black hairstyling services in the luxury of your own home.
Yeluchi makes their FUBU approach clear from the jump. The style page features 12 gorgeous models showcasing each of the available services, which includes cornrows, Fulani braids, Lemonade braids, box braids, full weaves, and blowouts. And the prices are competitive with most NYC hair salons.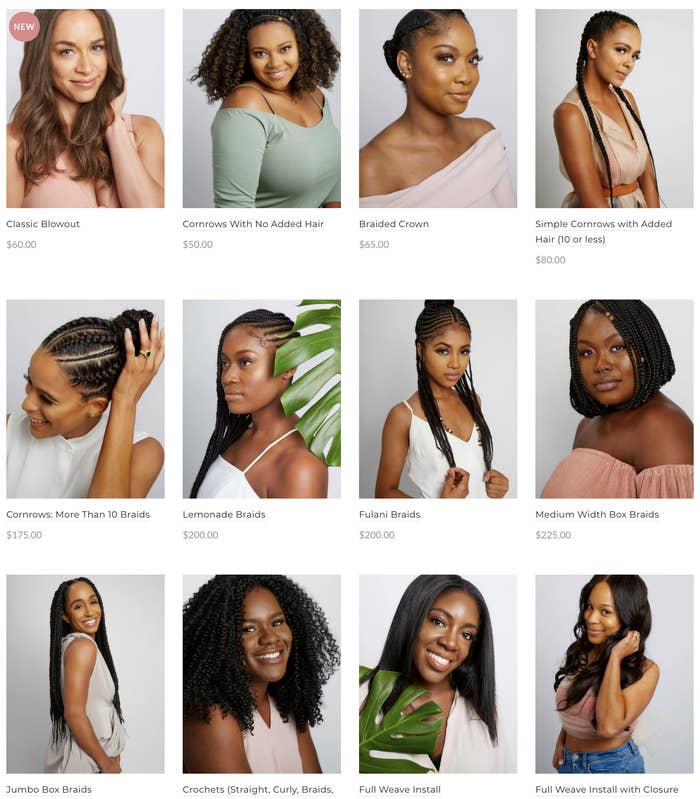 Once I completed the five-step booking request, Yeluchi informed me via text that they were matching me with a stylist. About three hours later, I received an email confirming my appointment details and my hairstylist's name.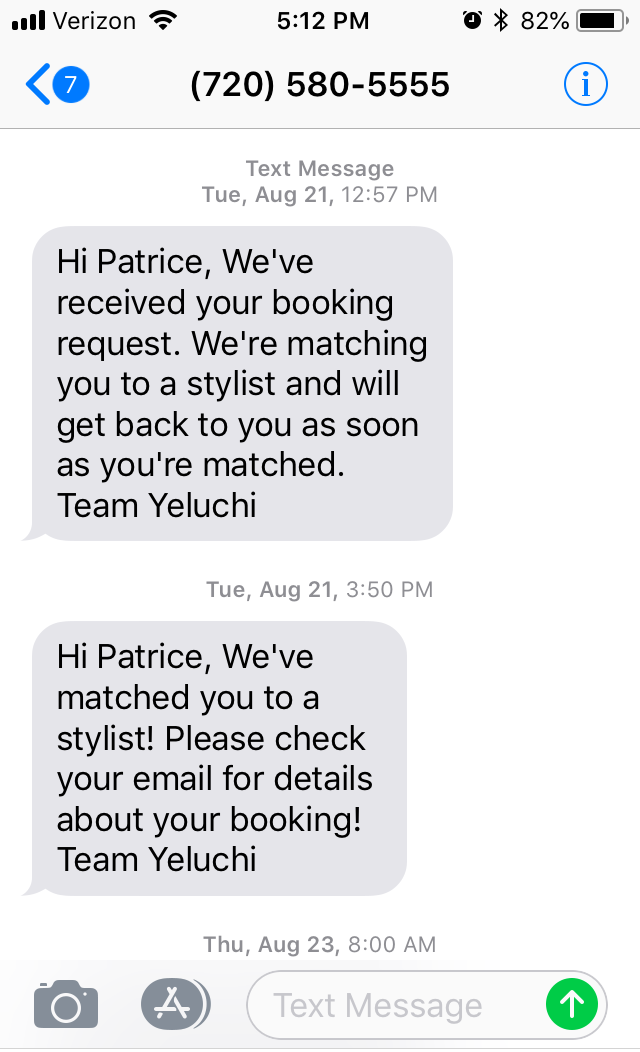 And then finally the big day arrived. I didn't have any of my usual pre-salon worries about whether there'd be bad weather, delayed subways, or a double-booking. My stylist Ella was coming to me!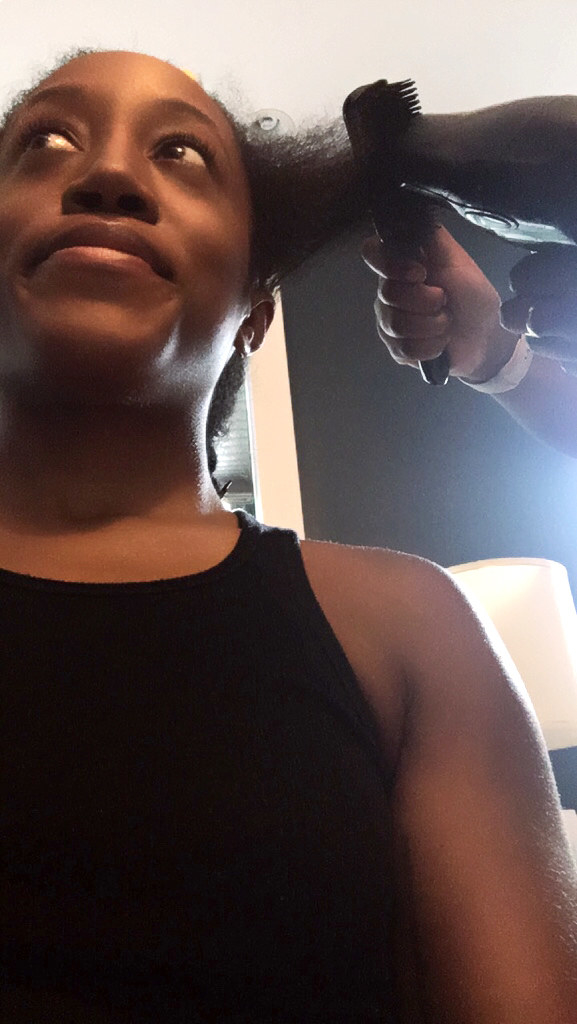 Not gonna lie y'all, I was nervous about my edges being irreversibly snatched out of their follicles. But Ella did no such thing. Her braid game was gentle, yet firm while her individual plaits were tight and uniform.
About five fours and a bunch of Black Lighting episodes later, I had a head full of long, gorgeous box braids: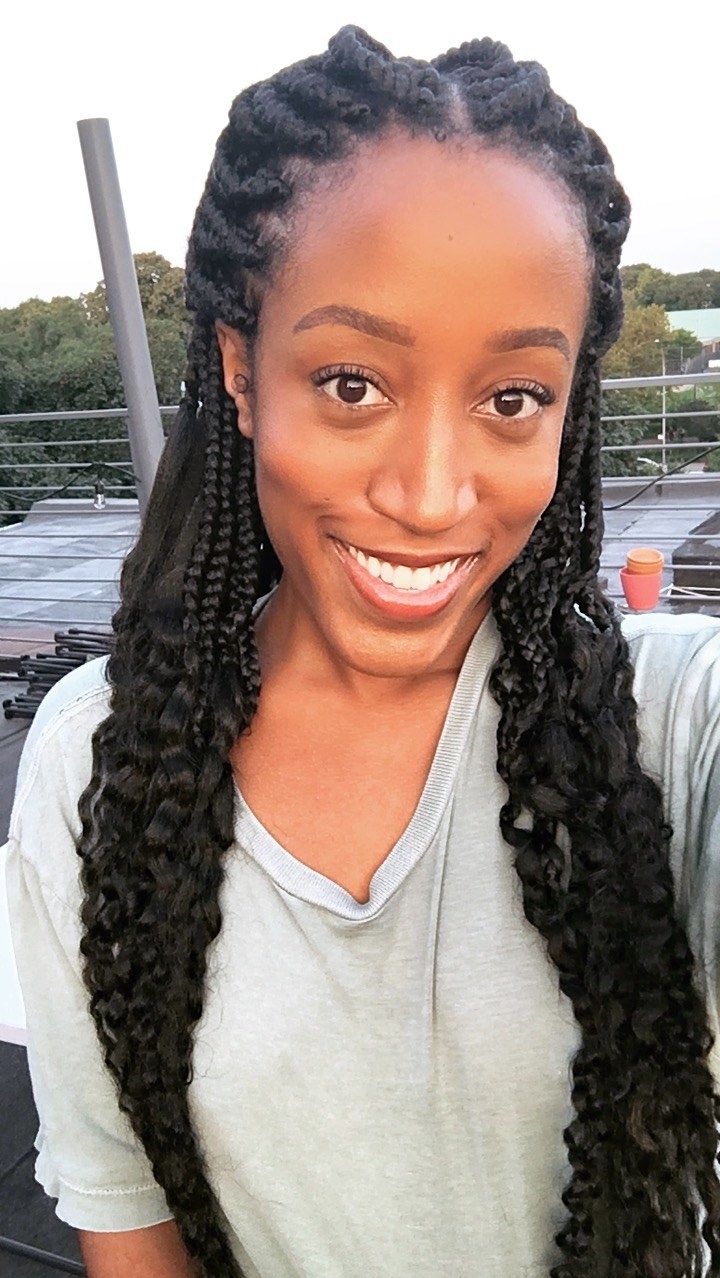 And the best part about the whole experience was that I was already home, no commute-required. This is definitely a luxury that I'll be budgeting for for my future braiding needs!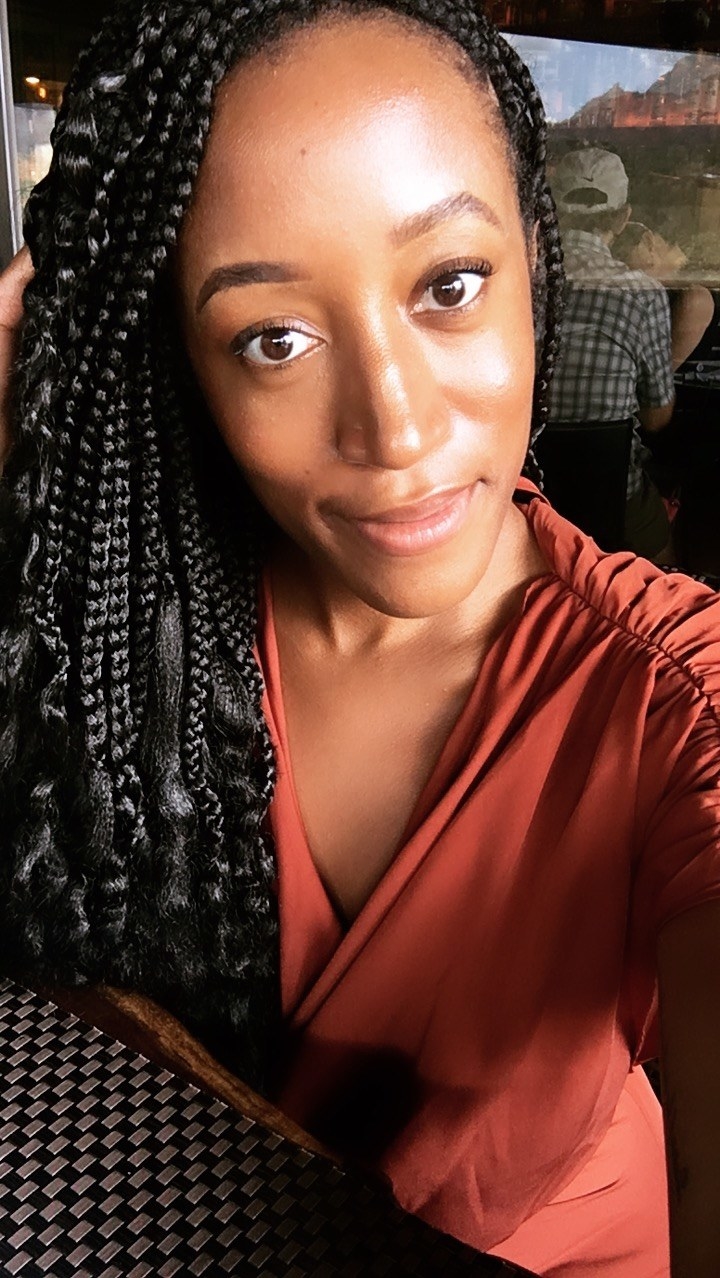 PROPS TO ABIGAIL & ANTONIA FOR ANSWERING MY BLACK GIRL PRAYERS!!!