This is Teaira Daniels of Cincinnati, OH. While attending cosmetology school in 2013, the young mother suffered inexplicable health issues that ultimately led to a diagnosis of neuromyelitis optica.
The rare autoimmune disorder left Teaira paralyzed from the waist down. Yet multiple surgeries and hours of grueling physical therapy eventually provided her with some mobility via wheelchair, allowing the aspiring hairstylist to graduate from school in January 2017.
Eager to work in a salon, Teaira launched a GoFundMe campaign earlier this year to raise $18,000 for a Manual Superstand wheelchair. "I needed to have the proper chair so that I could be higher than my clients when it came to styling and [applying] chemical products," she told BuzzFeed's As/Is.
Opportunities for Ohioans with Disabilities ultimately provided Teaira with a brand new chair last August, but she received another unexpected gift this week when celebrity makeup artist Theo Turner and comedian-author D.L. Hughley reposted her campaign video to their 1.2 million Instagram followers.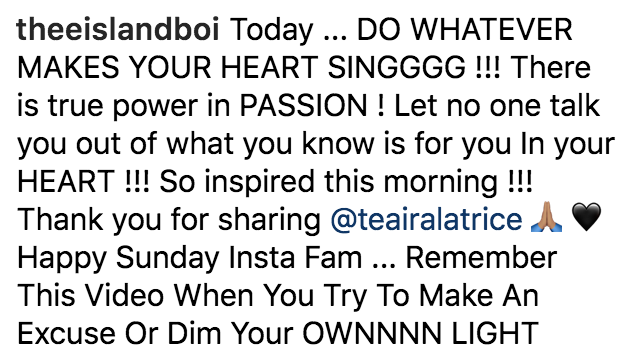 "The words of encouragement have left me uplifted!" Teaira wrote in a recent Instagram caption.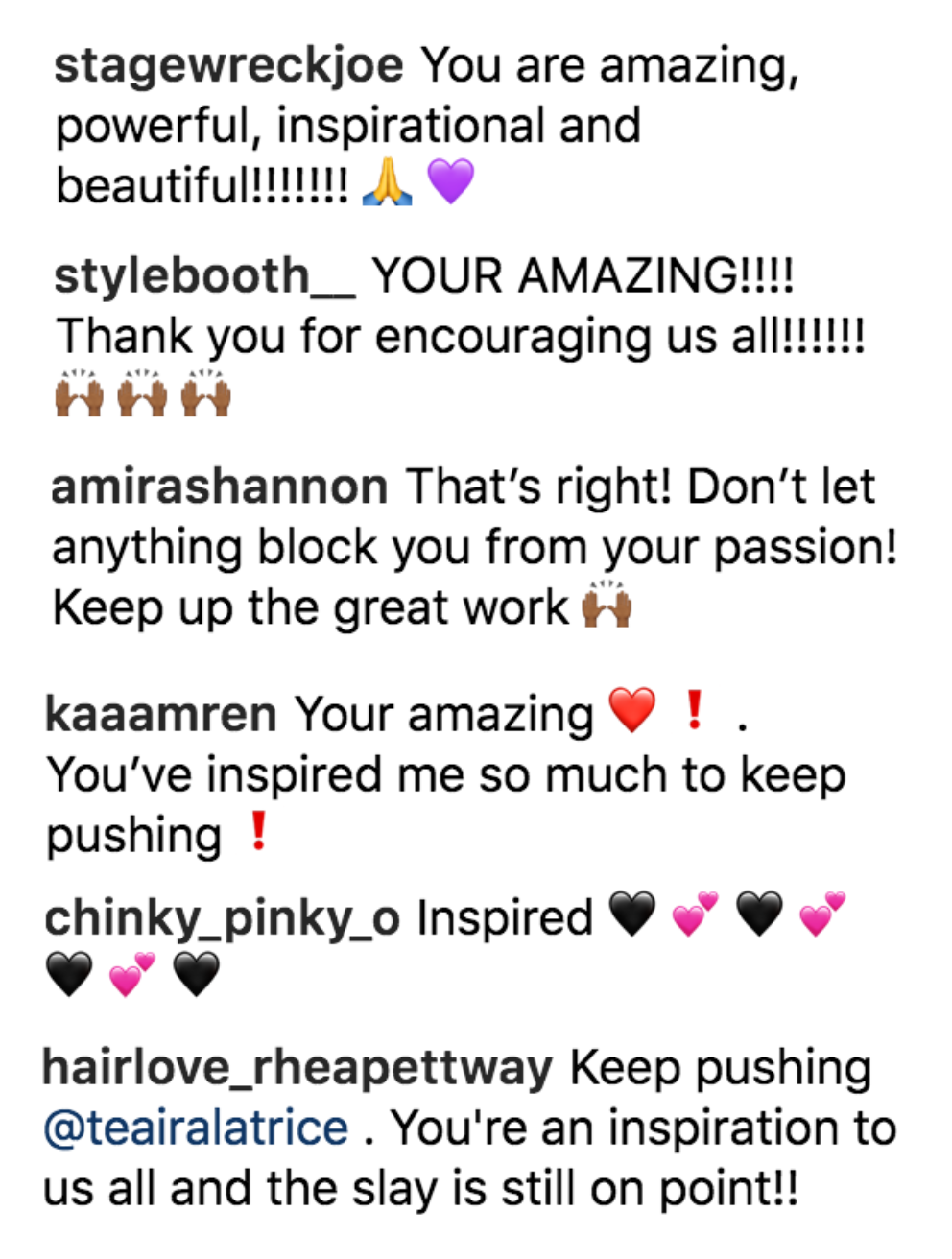 Having already received a standing wheelchair, she's now using the newfound attention to tackle another obstacle: "[The standing wheelchair] is a lot bigger than my regular chair, so I've decided to use the GoFundMe funds that have been generously donated and get a compatible van that allows me to get back and forth to work."
In the meanwhile, she's been honing her cosmetology skills by offering at-home natural hairstyling services, like these stunning cornrows, to friends and family. She also had promising job interviews with Regis Salon and a local Dillard's salon last week.
"I have to actually bring a model in [to Dillard's] tomorrow to perform a cut and color," Teaira added. "I'll use my mom who's in the GoFundMe video with me."
One of Teaira's favorite things about working as a hairstylist, is seeing how her work makes her clients embrace their confidence. "When my clients leave my chair, they're ready to conquer whatever ventures they have before them, rather it be a job interview, a special event, a night out, or even just a regular 'me' day," she told BuzzFeed's As/Is.
THANKS FOR INSPIRING US TO NEVER GIVE UP ON OUR DREAMS, TEAIRA!!!