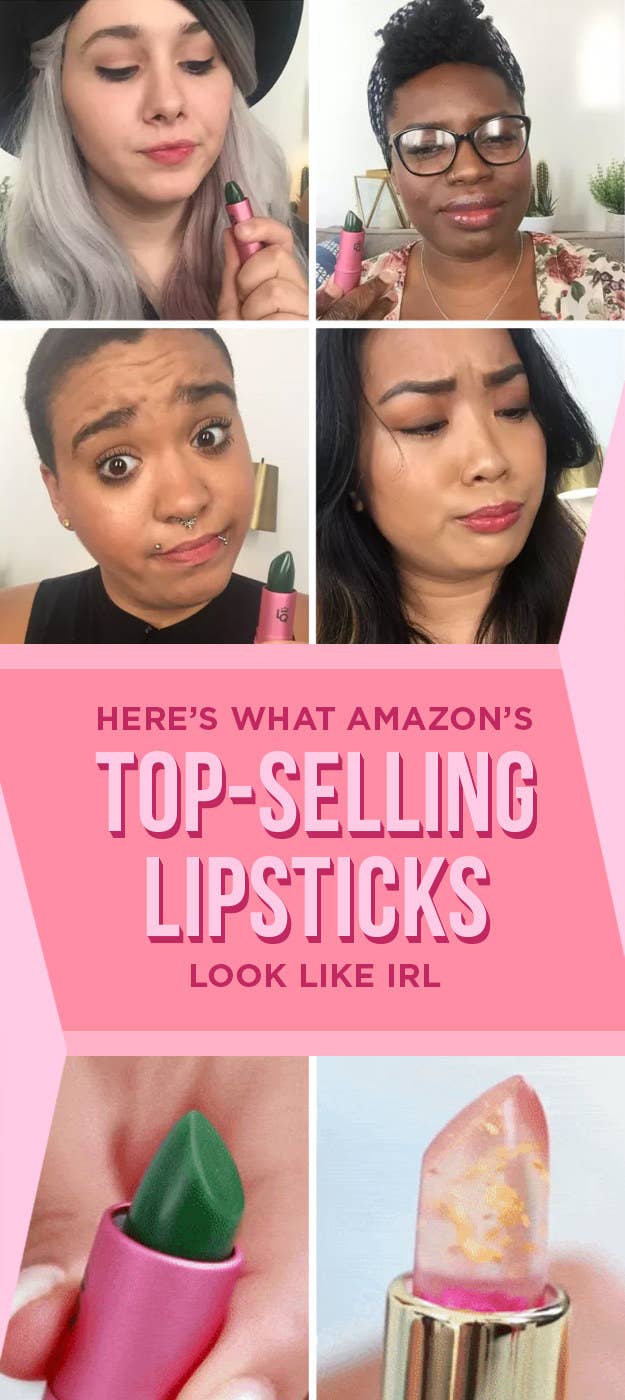 Amazon. You love it (it's got everything you could possibly need), you hate it (bye $$$), but you probably actually love it (a life without Prime is unspeakable).
But if you use Amazon to buy literally everything else, might as well fill your cart with a few new ~poppin'~ lipsticks. Am I right, or am I right???
First up was Lipstick Queen Frog Prince and, let's be totally honest, no one was impressed (despite the charming fairy-tale reference).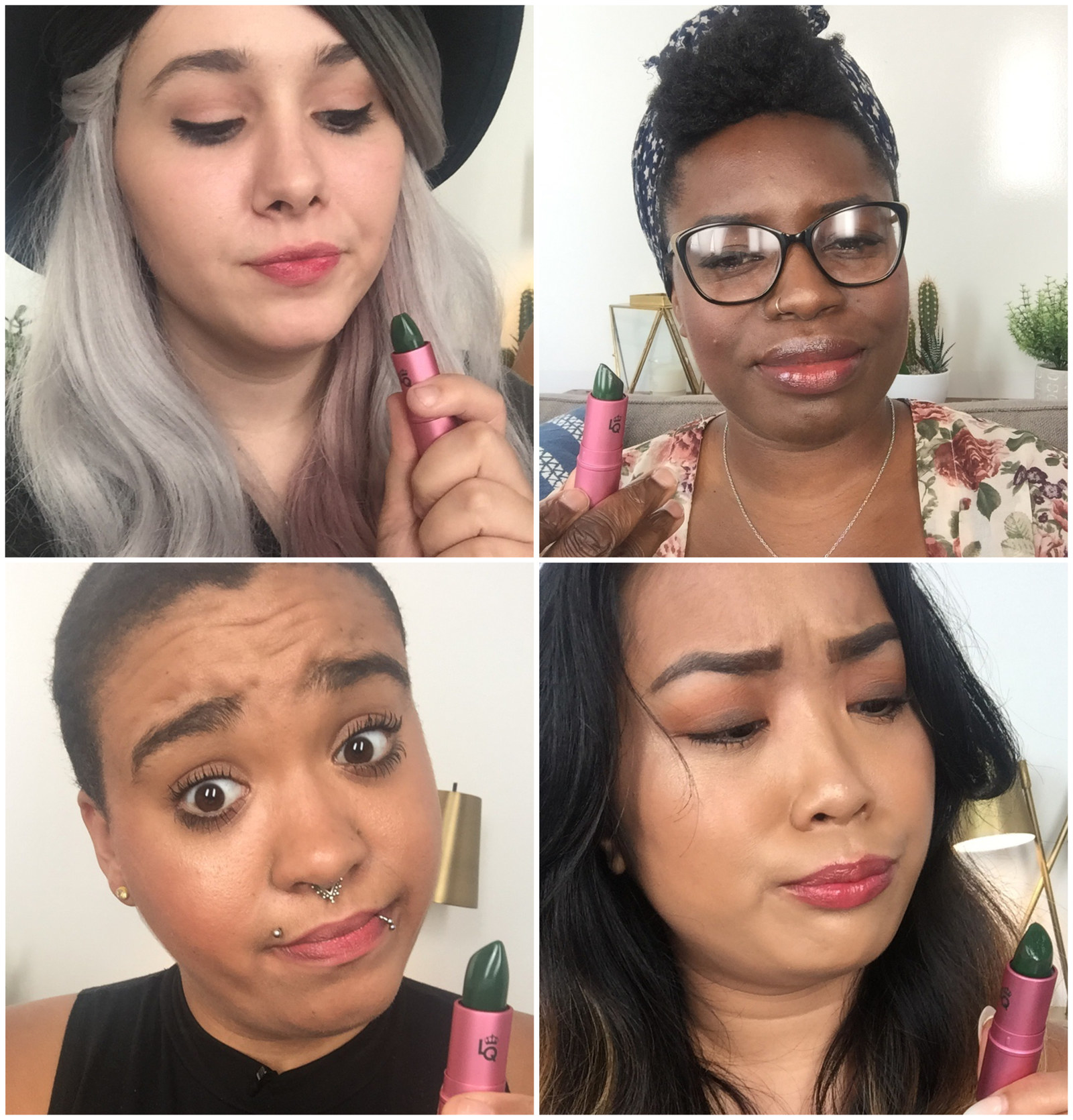 It was hard to find nice things to say about this one (lol).
Plus, gold flakes and tiny flowers encapsulated inside? Ooh ahh!
At least the selfies are pretty fire. 😘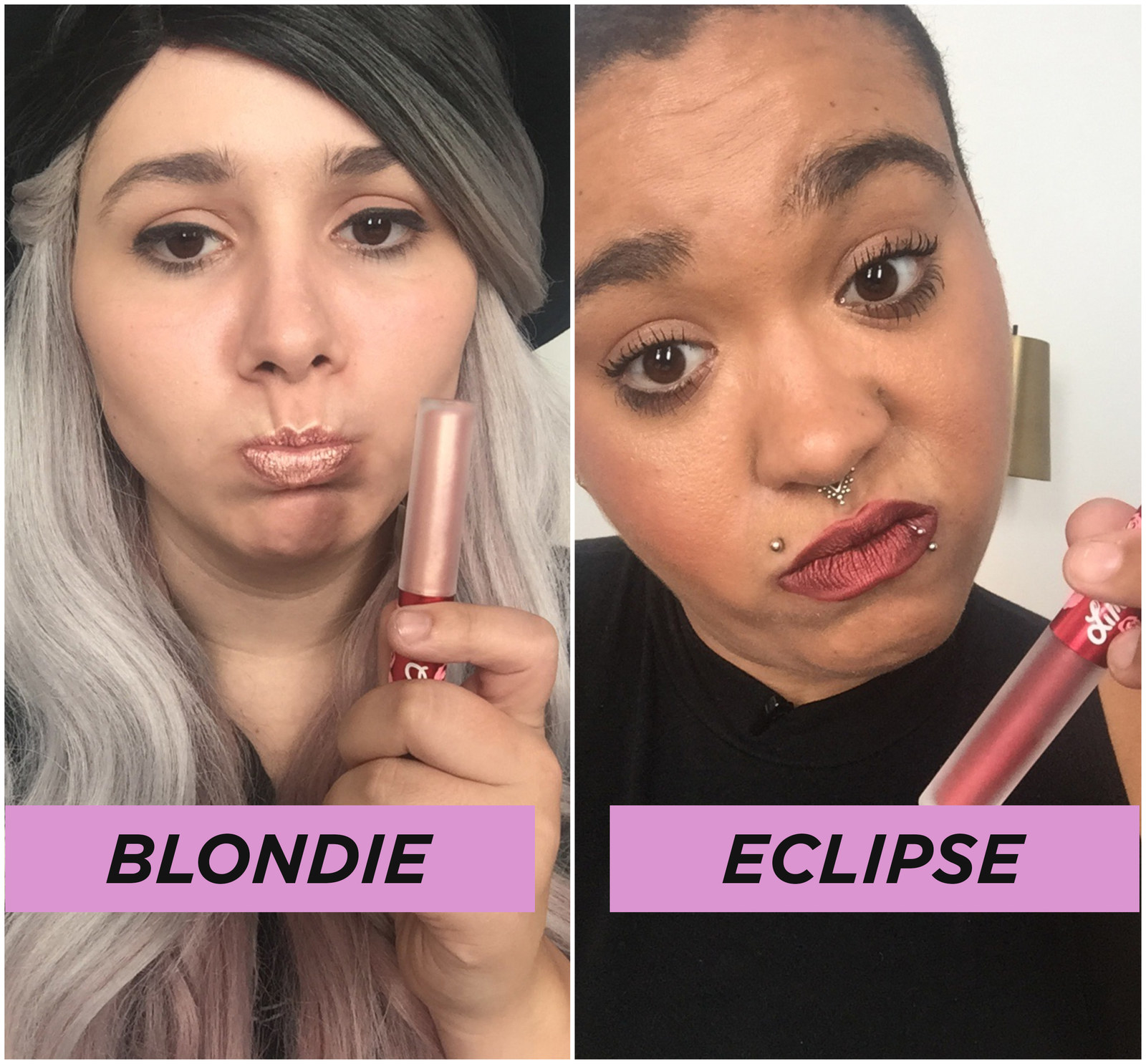 Old velvet curtains: that's probably the complete opposite of how you wanna look rocking a metallic lippie. Unfortunately, that's exactly how Delaney and Jazz felt after putting on theirs.
But it was love at first application for Bim and Cissy.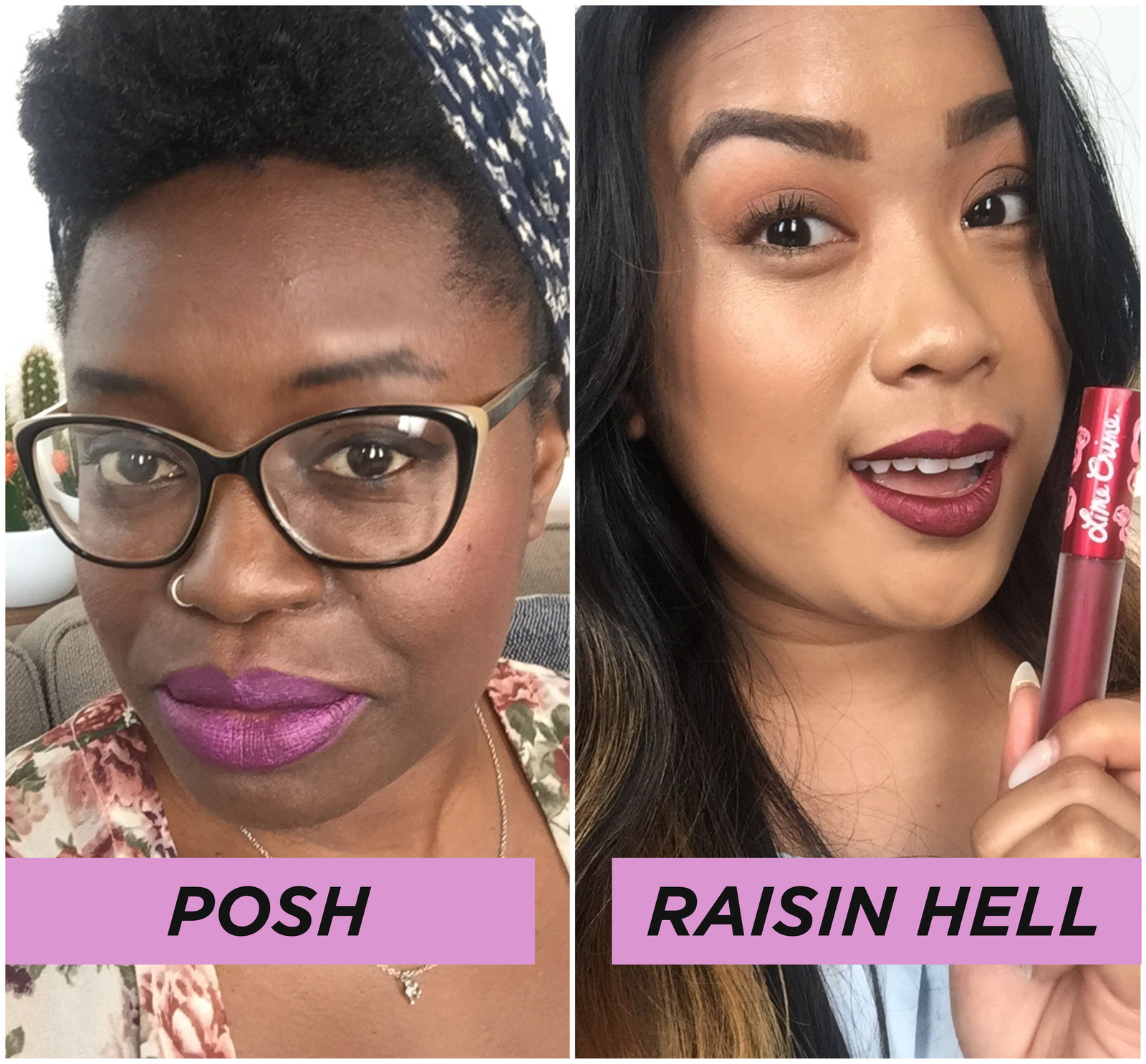 They both loved their own shades, but were REALLY feeling the other person's shade even more.
Major props were given for color saturation and moisture. And Cissy even threw in a few possible occasions, like jogging.
Meeeanwhile, Delaney thought this lipstick + lunch = messytown and Jazz's overall impression was very Kanye shrug.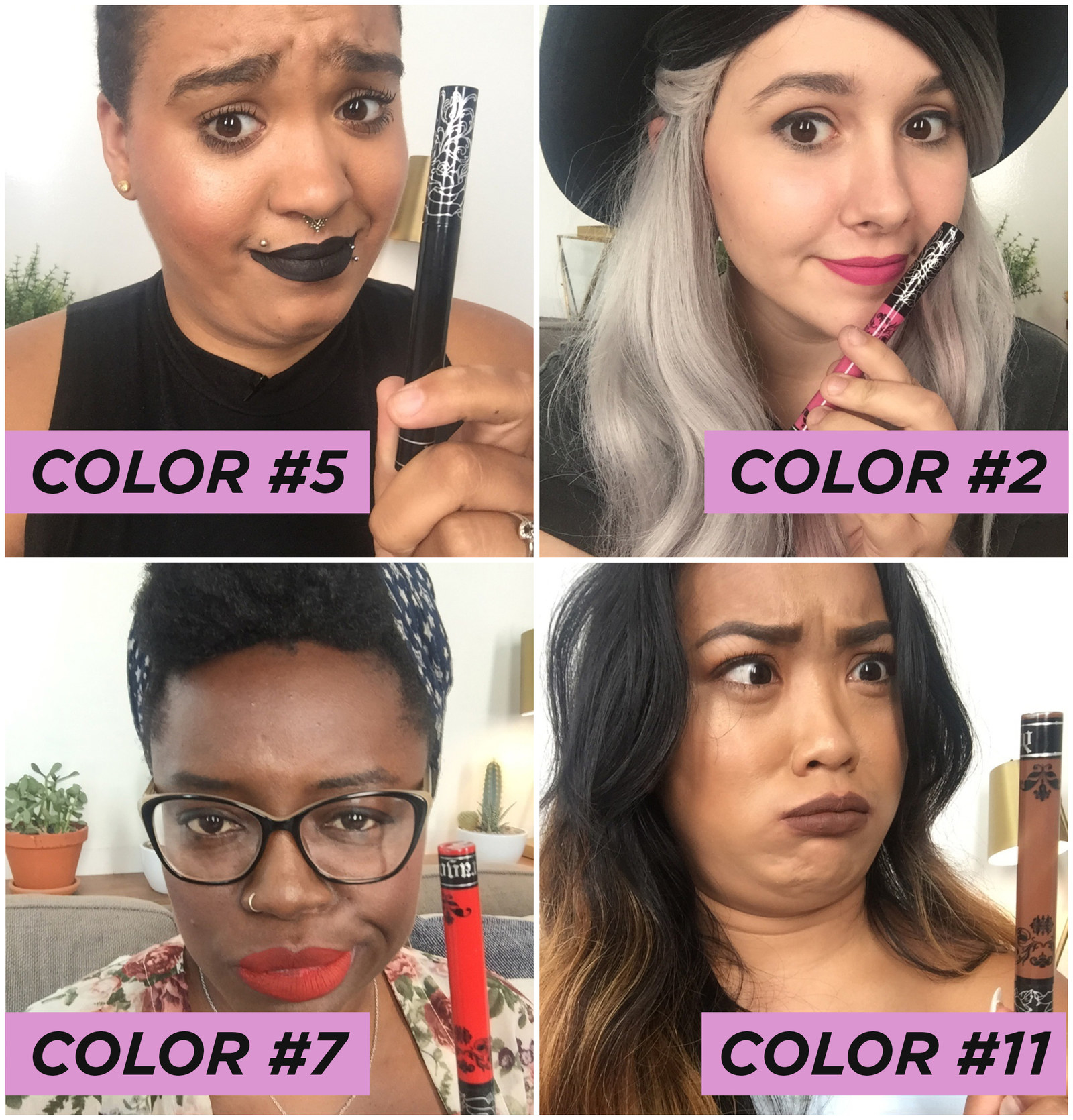 And then there was Jazz, a longtime lover of both black lipstick and Kat Von D's brand.
So, there you go. Amazon's top-selling lipsticks might not be our favs, but as far we're concerned, there's always a lipstick party to be had!