Netflix Cancelled "Tuca & Bertie" And People Are Pissed All The Way Off
"I have rarely EVER seen a show that has SO realistically represented my experience as a woman."
Netflix recently announced that it's cancelling Tuca & Bertie after only one season.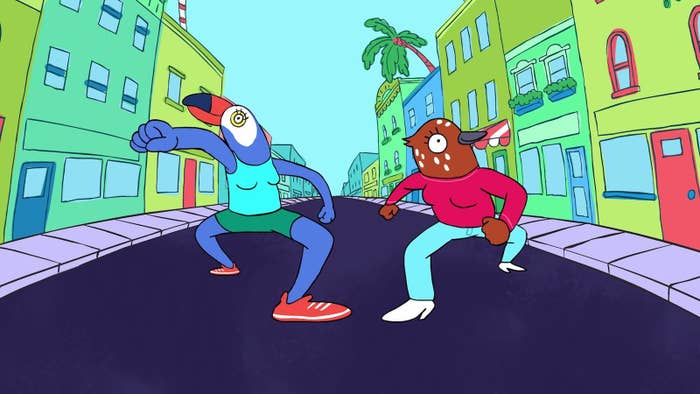 The Netflix original animated series centered on the millennial adventures of two 30-year-old urbanite birds (Think Broad City), voiced by comedy superstars Tiffany Haddish (Tuca) and Ali Wong (Bertie). The Walking Dead's Steven Yeun voiced Bertie's boyfriend Speckle.
Since premiering in May, Tuca & Bertie had earned a 100% Rotten Tomatoes rating, racked up a ton of critical acclaim, and attracted a loyal fanbase. None of this was lost on the show's creator Lisa Hanawalt, who tweeted about the early cancellation and alluded to Netflix's algorithm as a reason.
Fans also took to Twitter to call out Netflix for dropping the women-led and -centered sitcom and to demand an immediate renewal via #RenewTucaandBertie: