Tiffany Haddish's Audition Hack Is Just Another Example Of Hollywood's Racist, Sexist Ways
"Her boobs aren't big enough."
Not only is Tiffany Haddish one of the funniest comedians in showbiz, she's also one of the hardest-working actors in Hollywood. Last year alone, she starred in FIVE movies, including Night School, Nobody's Fool, and The Oath.
So it's no surprise that Tiffany was featured in the Hollywood Reporter's Queens of Comedy cover story, along with powerhouses Jane Fonda, Regina Hall, Maya Rudolph, Phoebe Waller-Bridge, Natasha Lyonne, and Alex Borstein.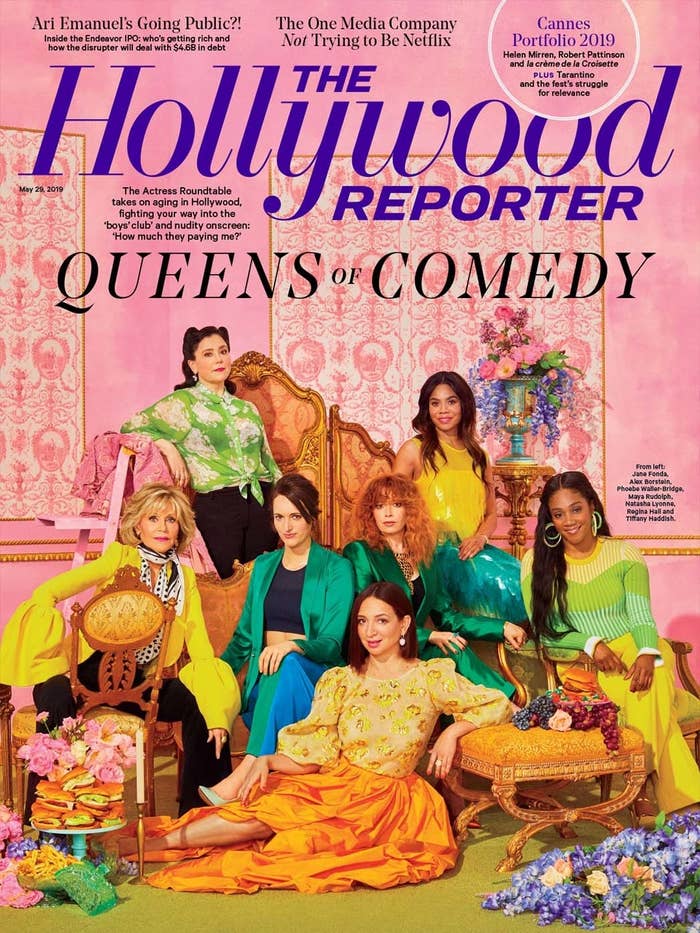 The actors were asked to share the "most amusing or frustrating feedback" they've gotten from an audition and what they learned. When everyone admitted that they rarely receive any feedback at all, Tiffany revealed her sneaky personal ~hack~ for getting the real tea.
"I'd put my phone on voice memo and put it in my bag, I'd do the audition, walk out, and leave my bag," Tiffany explained. "Then I'd come back and be like, 'Oh, I forgot my purse in here.'"
But then things got real effed up real fast when Tiffany recalled some of the "feedback" she'd overheard: "They'd be like, 'She's not as urban as I thought she'd be.' Or, 'She's so ghetto, I just can't. Her boobs aren't big enough. I really think we should just go with a white girl.'"
Instagram user @dreamcatcher310 pretty much summed it up perfectly, noting that Tiffany's hack was "brilliant and heartbreaking all at the same time."
A few people pointed out that it might not be legal to record a conversation unless both parties know that it's happening, but as @cutney84 said, maybe those people should be more concerned about the gross racial profiling and objectification of it all.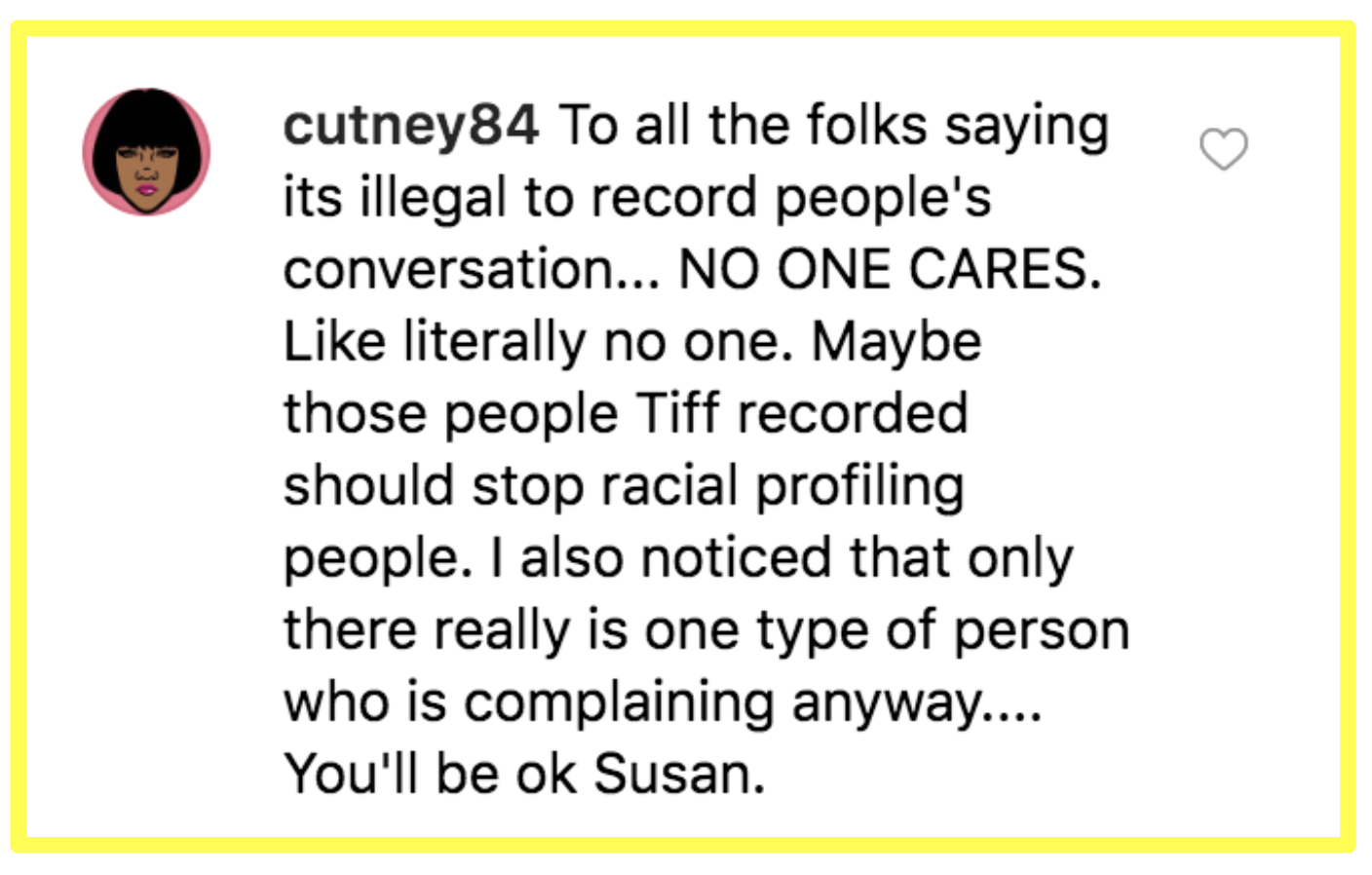 Between the massive outpouring of sexual discrimination and abuse stories sparked by the #MeToo movement and the old (white) boys' club that is Hollywood, this appalling account isn't that shocking, TBQH.
But sharing these stories helps to shine a light on the entertainment industry's problematic underbelly and inspires much-needed convos and solutions, so shoutout to you, Tiffany, for keeping it all the way REAL!!!