She recently wrote a now-viral Twitter thread about being followed into her University Heights apartment building by a stranger this past Saturday.
After exiting an Uber at 3:50 A.M., Alexa entered her building lobby and experienced a "strange feeling...like something was warning [her] to be cautious or that [she] wasn't alone." Footage from the building's surveillance camera later confirmed that Alexa hadn't been alone because a man walked behind her only moments after.
Alexa was still in the lobby when she noticed the reflection of a dark, shadow-like figure standing outside the front door. That's when she thought to make sure the door was locked. Below is surveillance of her in the lobby, and the man in the first entryway of the building.
Once the man left the building entryway, Alexa went to the second floor and immediately dialed 911 to report the incident. "My hands were shaking & I was stuttering so hard that the operator thought I was hurt," she tweeted. The police reportedly arrived minutes later.
Camera footage shows that the unknown man—who Alexa described as "about 6'3, around 220 lbs"—wore a scarf that covered most of his face. "If you have any information, contact your authorities, or me," she tweeted. "If not, RT this thread to save a life."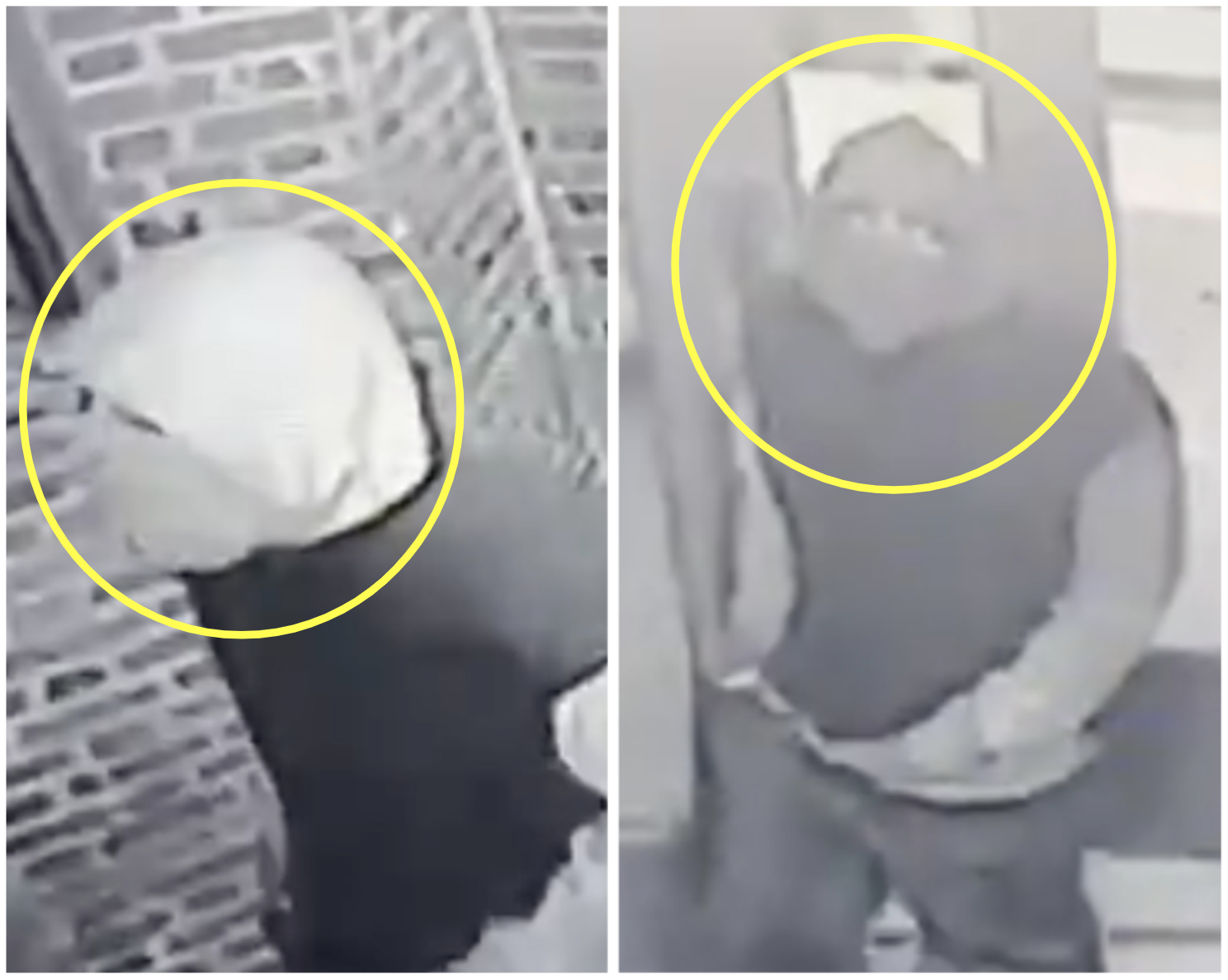 "If I didn't have the video footage, there would have been room to question [my story]," Alexa told BuzzFeed's As/Is. "Some people would say 'Okay, why didn't he go inside? How do you know he just wasn't a neighbor?'"
More than 17,000 people have retweeted Alexa's thread in less than 23 hours, while hundreds have sent messages of support and similar stories. "I had a vaguely similar experience on a train. I was 14, I listened to my instincts, and I made him get off the train. I got lucky":
"This is so scary. One of my biggest fears. So glad you're ok.":
"A similar incident happened to me almost two years ago & I was attacked @ a bustop & almost dragged into a car":
"I can guarantee you men don't fear for their safety in the same way":
"We have to be 15 steps ahead potential predators which is exhausting and mentally straining":
"It sucks we were raised to be prepared to be attacked or even the idea if being attacked by men in the comfort if our homes":
Alexa hopes that her story provides life-changing lessons to everyone, men included. "If you're available to [meet someone] at the front door, do it," she advised. "If you can pick someone up because they can't get home safely, do that as well. Extend your help."
"If you ever doubted movements like the #MeToo movement, I think my story is the perfect example," Alexa told As/Is. "This right here is why we're consistently talking about how we have to deal with this reality every single day. This right here is why women fear for their lives."