There's a running list of things black women would love to see happen in the very near future: a Destiny's Child reunion, the end of all-day salon appointments, and one of our sheroes stuntin' on the world in her natural curls. Thanks to this recent tweet, that list has gotten one item shorter.
We're still not sure whether the photo is in fact real. But did that stop black women from celebrating? NOPE!
Some black women received their daily bread.

While others threw up a praise hand...
...Or busted out their signature "I see you, girl!" dance move.
You know the move.
Real tears were shed.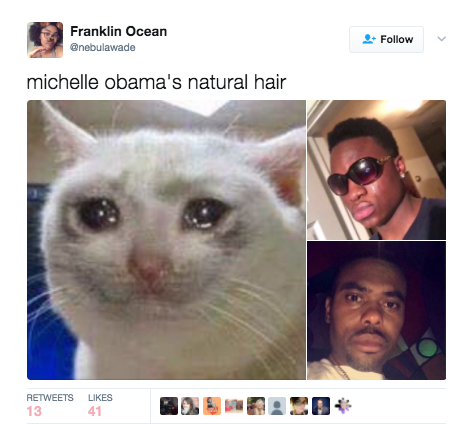 Tears of joy, of course.
And lives were legit saved. Albeit, at the loss of one's own follicles.
Others weren't so lucky, tho...
...as the slayage was just too much to handle.
But the general consensus among those living and dead? F.L.A.W.L.E.S.S.
And in case you were ~still~ wondering why this photo put so much joy in the hearts of black women everywhere, here's your answer: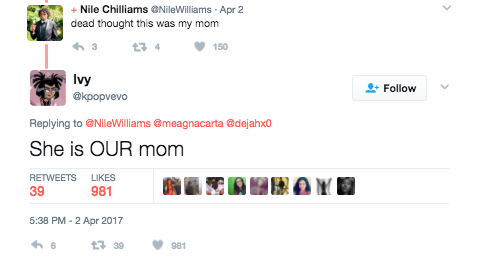 That's the power of the first black FLOTUS, Michelle Lavaughn Robinson!