Washpoppin?? I'm Patrice, beauty writer for BuzzFeed's As/Is. At 30-years-old, I've only just started getting into the very intimidating and confusing (and expen$ive!) world of skin care.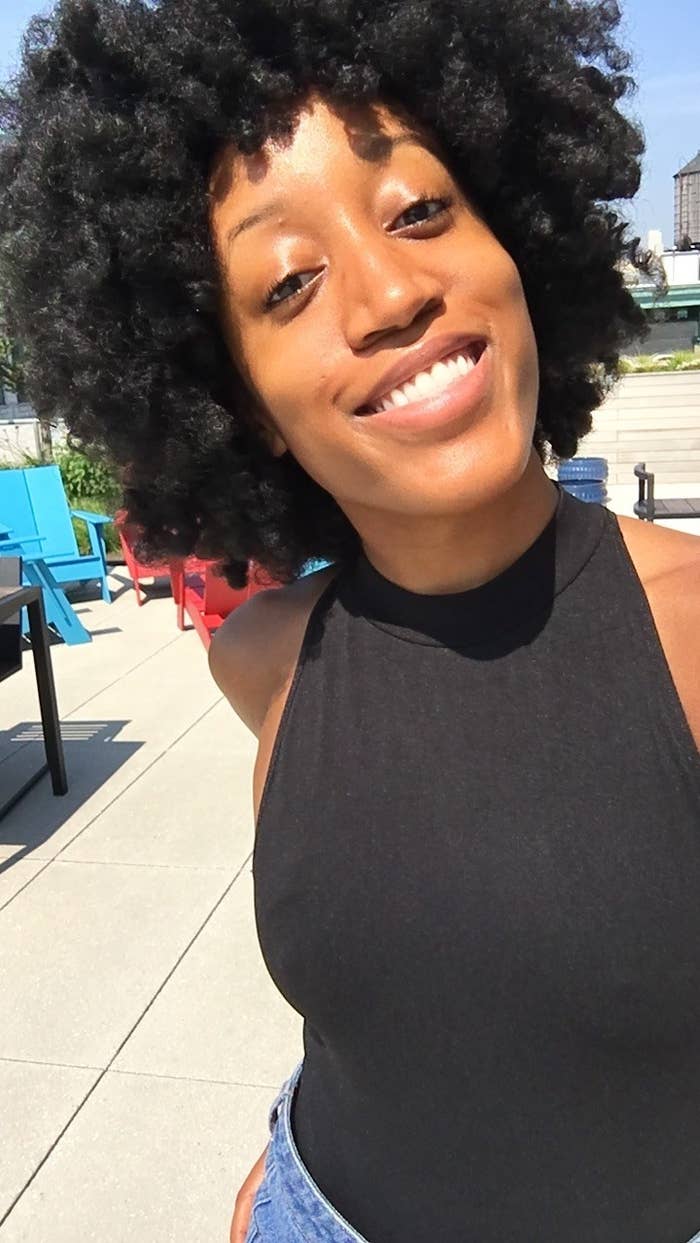 I know how overwhelming skin care can be, so I only recommend things that I absolutely swear by and use consistently, like my new holy grail: Brown Butter Beauty's Coconut Charcoal Purifying Mask!!!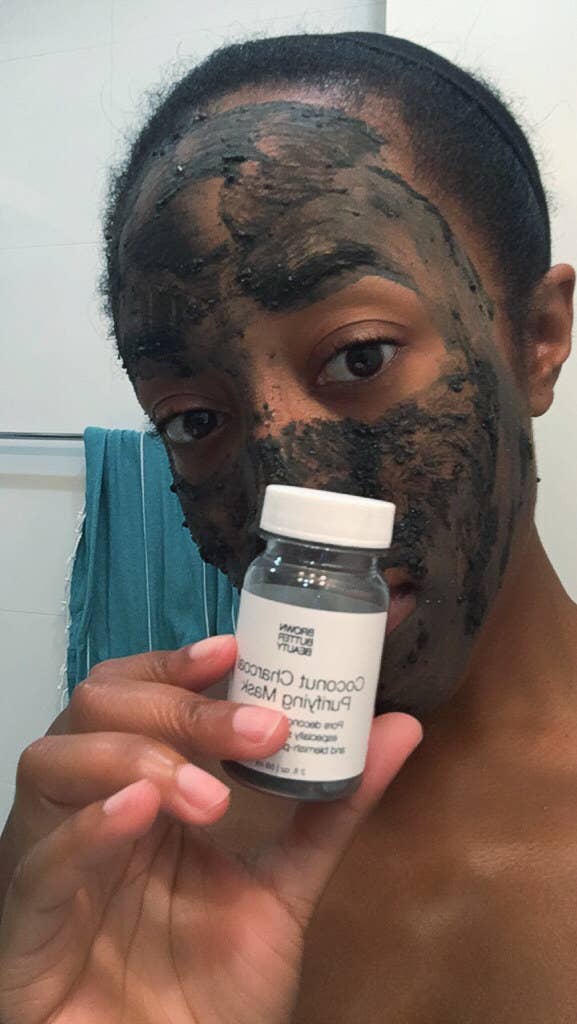 This magical clay goodness promises to decongest oily skin types and that's exactly what it did for me! I didn't expect to see much difference, especially not after my first try. But when I rinsed the masked off, my skin looked tighter, brighter, and more even-toned.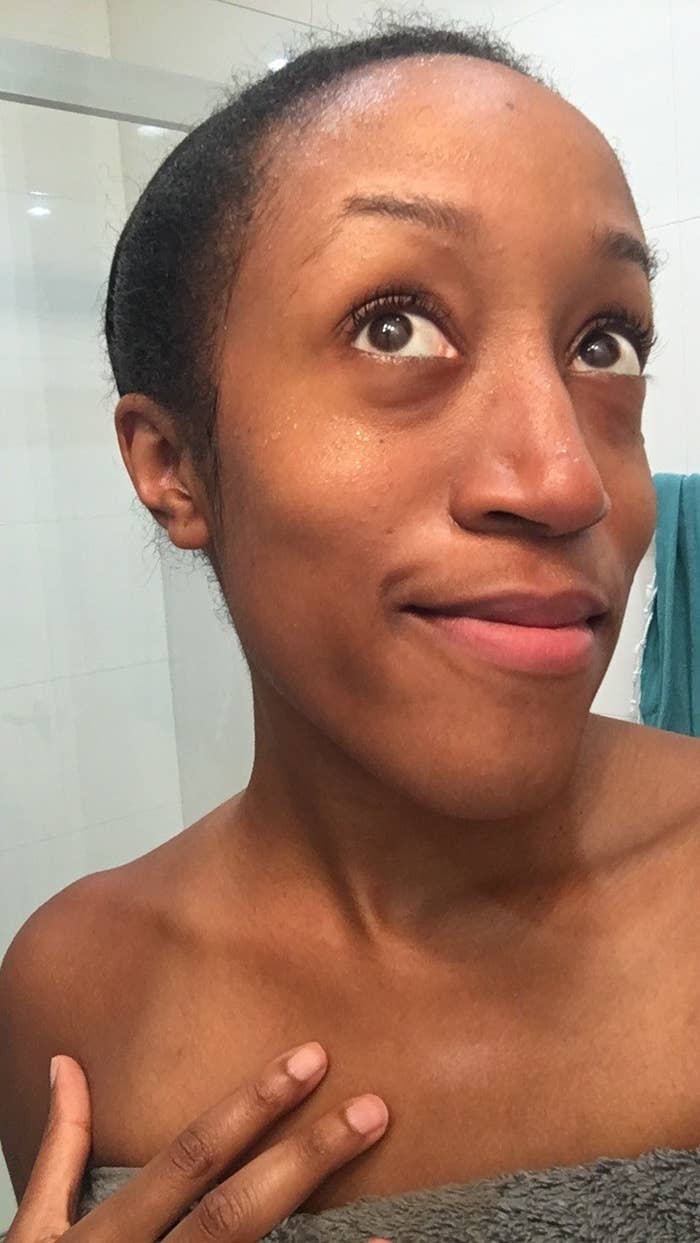 So after I've rinsed off the mask, I apply some toner and then put on...ANOTHER MASK! I know I said I wasn't about that mask life until the Purifying Mask, but I prolly should have put a little asterisk because I do eff with hydrogel ones, like MANEFIT's Bling Bling Hydrogel Mask.
Soooo DASSIT! To recap, the Purifying Mask + Bling Bling Hydrogel Mask = THE SHIT. Oh yeah, here's a #nofilter, makeup-free* photo I took the morning after my double mask routine. Y'all see why I can't stop talking about this stuff, right?! I'm officially a face mask believer.