Well, today's gift is brought to us by Kendra "K.O" Oyesanya of Oklahoma City. Inspired by the film's creepy trailer, the Step Up: High Water actress and dancer decided to make a concept dance video about the movie. And believe me when I tell you: THIS. ISH. IS. BANANASSSS!!!
"About two weeks before the movie came out, I called up my friend Antwon Collier to see if he was down and, of course, he was!" Kendra told BuzzFeed. "We then cast Payton Ali and Ryan Hill as the little kids and then just started sharing ideas."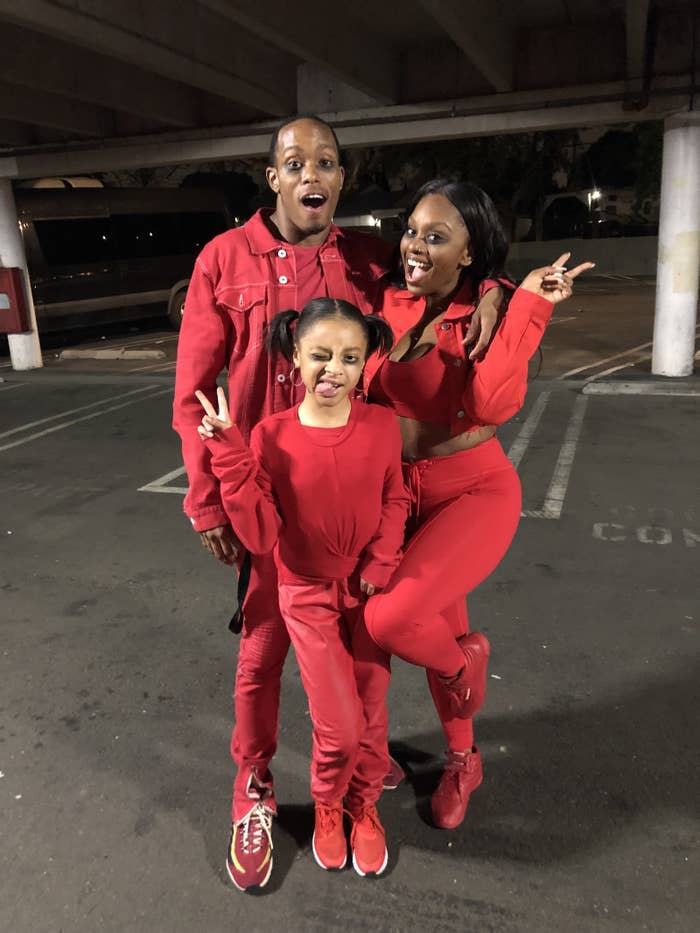 Kendra posted the video on her Instagram page last Saturday, and it's since gone viral with almost 2 million views across social media, thanks to reposts from Us star Lupita Nyong'o and the director/writer/producer himself.

"Antwon and I spent maybe two rehearsals coming up with choreography and making sure the vibe was right," Kendra continued. "We all met up to shoot the video the Tuesday before the movie came out at 10 P.M. and we finished around 1 A.M."
The shoot took place at the Cinemark North Hollywood parking lot and was very DIY, with Kendra even serving as the on-set makeup artist: "I literally just put black shadow under everyone's eyes. Super easy and basic, but effective lol."
So, whaddya think? I'd say they NAILED IT! Both as the Wilsons...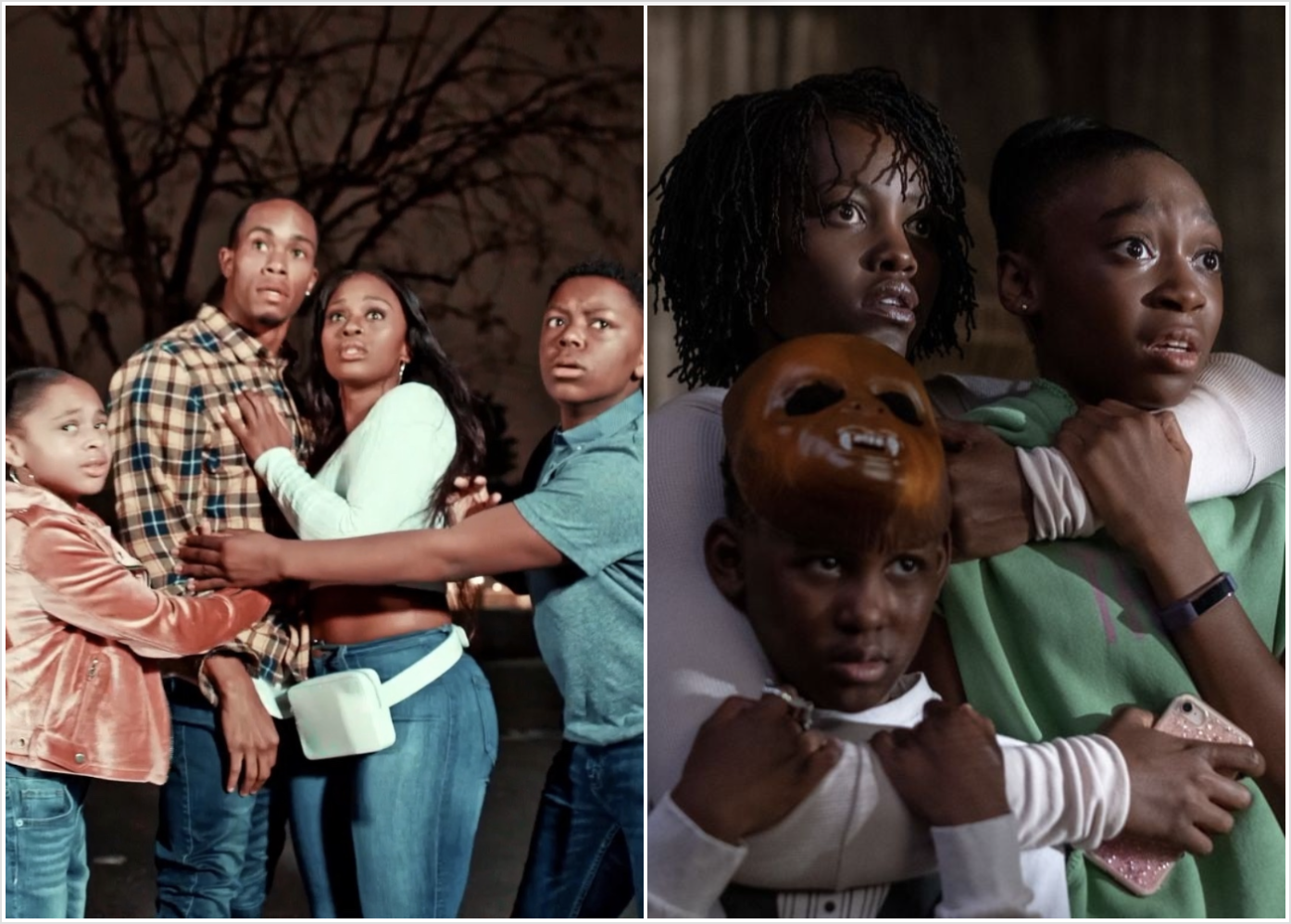 ...and as the tethered Wilsons (I'm legit shaking as I type this!!!)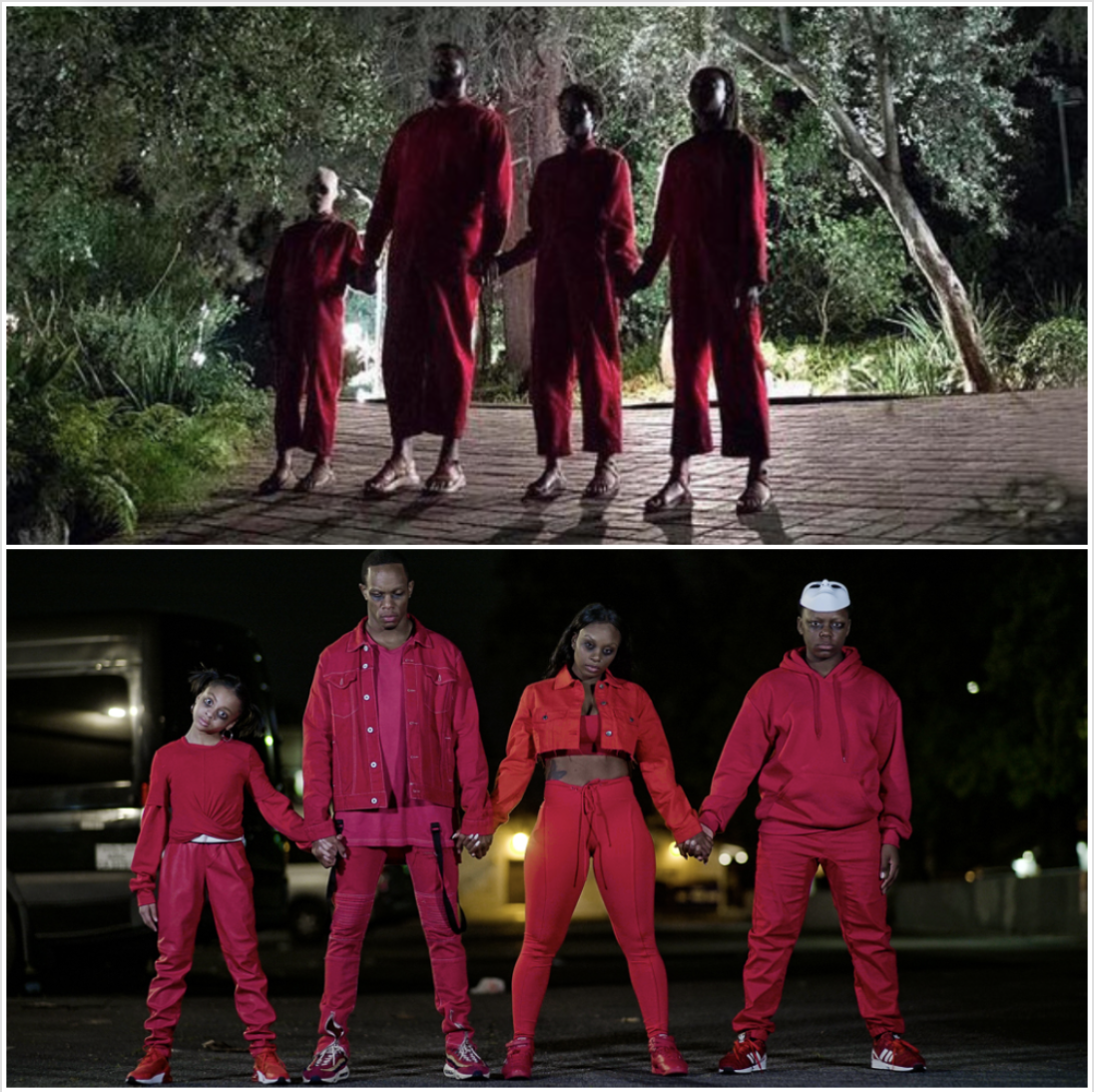 So, has Kendra seen Us yet? "We saw it the day it came out and loved it!" she said. "I've loved Jordan Peele since Get Out and I think his mind is brilliant! He's always thinking outside the box and he definitely did that with this movie."
Well you know what, Kendra? Y'ALL DID THAT WITH THIS DANCE VIDEO!!!