OK, so you know singer-songwriter SZA, right? Her hit songs "Love Galore," "The Weekend," and "Broken Clocks" have been scientifically proven* to clear up your skin and improve your credit score.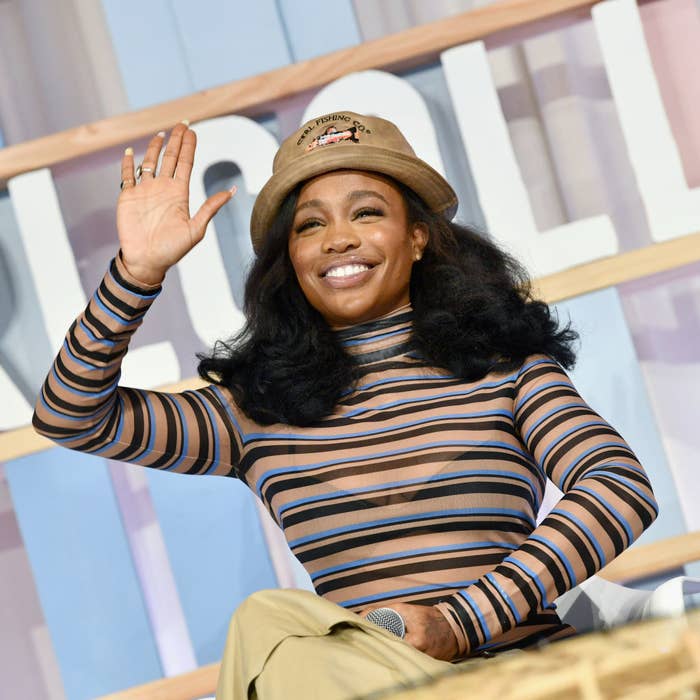 Even though she's an award-winning artist with a massive fan base, SZA's not above a good ol' fashioned Sephora haul. But as the 28-year-old claimed on Twitter, her most recent trip to the beauty mecca was anything but pretty.
Apparently, she was just trying to re-up her Fenty Beauty when this allegedly all went down.
...AND she starred in a Fenty Beauty lipstick campaign last year, alongside fellow artist Rihanna, who debuted the inclusive cosmetic company at Sephora and Harvey Nichols stores back in 2017.)
The multinational beauty chain acknowledged SZA's tweets with their own, ensuring the singer that its employees are committed to providing an inclusive environment for shoppers.
While SZA didn't explicitly say she'd been racially profiled, many Twitter users, including current and former Sephora employees, assumed this was the case.
Many users also called for the company to share their specific plans to ensure that this never happens to another woman of color shopper again.
SZA hasn't publicly replied to Sephora's apology (not that she's obligated to, or anything), but she did retweet what seems to be an unreleased track of her singing about the beauty brand. "LMAO," she wrote. "THE IRONY."