This is Priscilla Ono and she's a super talented celeb and editorial makeup artist whose clientele includes Rihanna, Kelly Rowland, Paris Hilton, and Amber Rose.
In fact, Priscilla impressed Rihanna so much so that the beauty icon handpicked her to become one of only two Global Makeup Artists for Fenty Beauty, a position that requires a TON of jetsetting around the world.
Well yesterday Priscilla experienced every traveling makeup artists' worst nightmare. "KLM airlines has lost both my kit luggages with my entire work life in them," she wrote in an Instagram caption. "I have tools in there I've collected for the past 14 years that are irreplaceable!"
Top makeup artists, beauty vloggers, and influencers from all around the world heard Priscilla's cry and reached out to the Dutch airline on Instagram, leaving comments like:

But then Priscilla's boss Rihanna stepped in on some Olivia Pope-type shit and told the makeup artist, "Got you sis."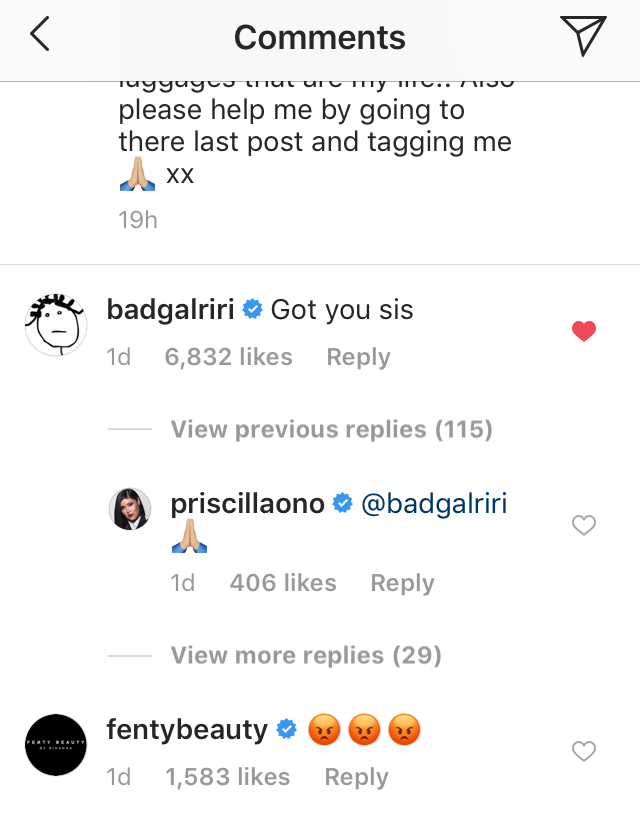 Rih went straight to the source and politely let them know what TF was up: "Sorry @KLM but my makeup artist @priscillaono traveled with your airline and has yet to receive or hear anything about her missing luggage from your company! I'm asking cause we have a big production starting tomorrow and maybe some help from you would be nice, as her work kit went went missing on her flight with you! Thank you!"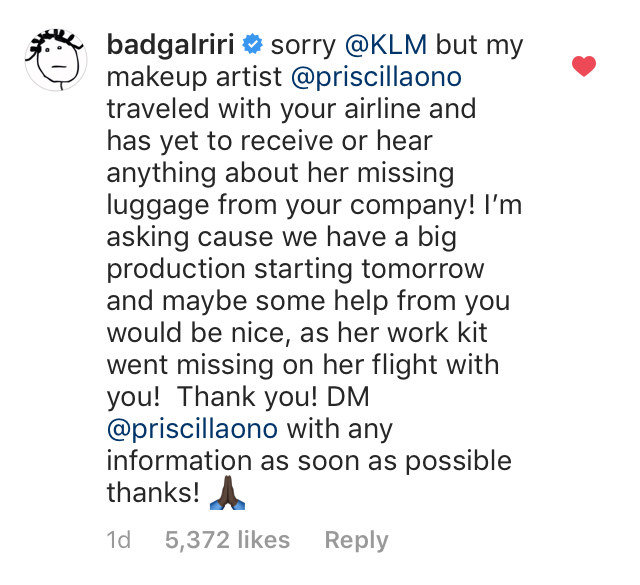 Luckily everything ended up working out. KLM notified Priscilla that her luggage had been found and was en route (apparently before Rihanna even reached out).

And because Priscilla's a GLOBAL Makeup Artist, she had yet another flight today. "I'm at the airport and I just checked in my bags again," she said in a video. "I'm a little nervous, a little scared. But just staying calm and positive that it doesn't happen again." Judging from the photo she posted below, we're guessing her kits showed up at baggage claim safe and sound.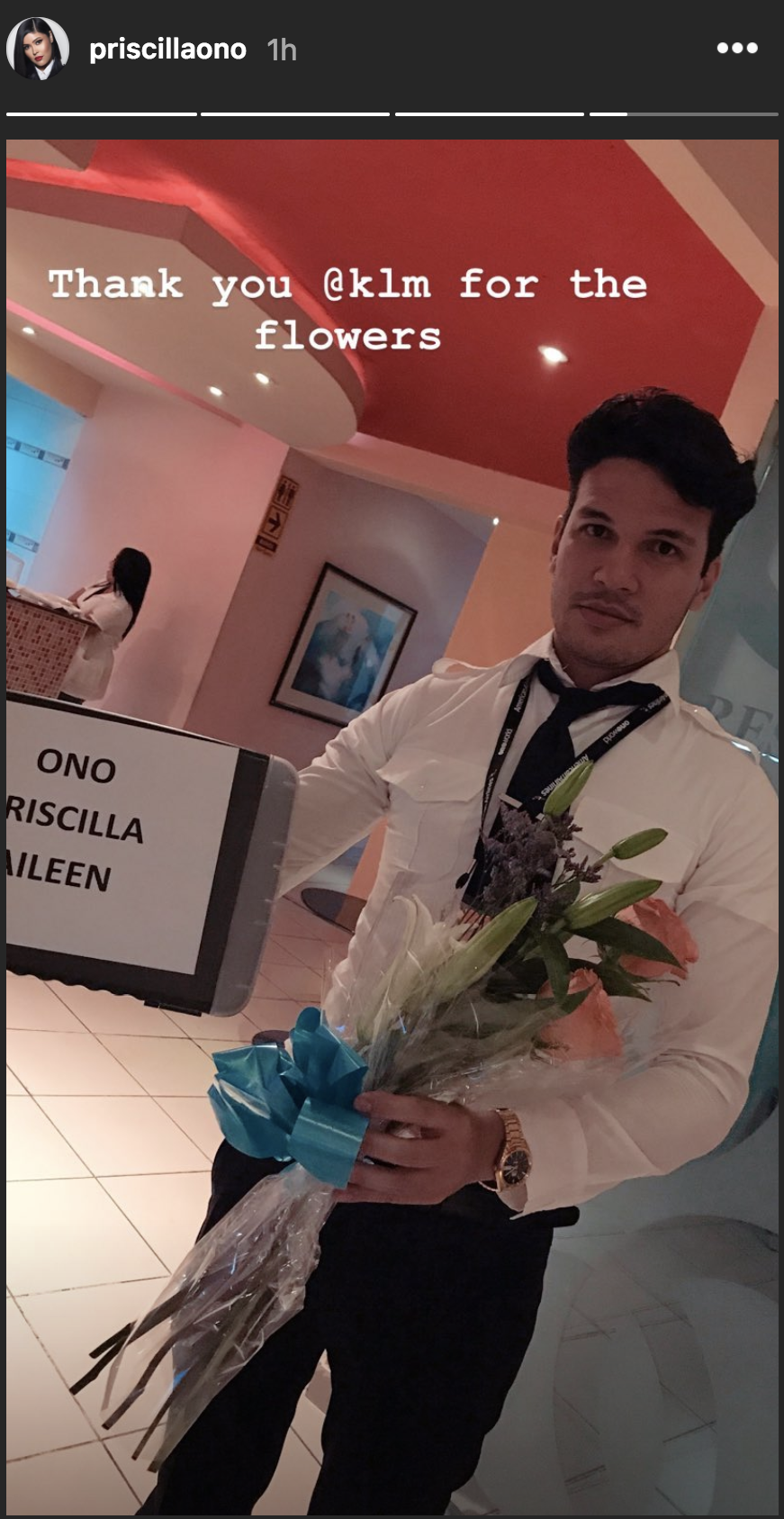 Oops. Something went wrong. Please try again later
Looks like we are having a problem on the server.
So what's the moral of the story here?
This is why we should all take trains, IJS...

Ummm but what is this "major production" tho?!?!