Here are some things we know to be true: The sky is blue; grass is green; and Robyn Rihanna Fenty is fashion.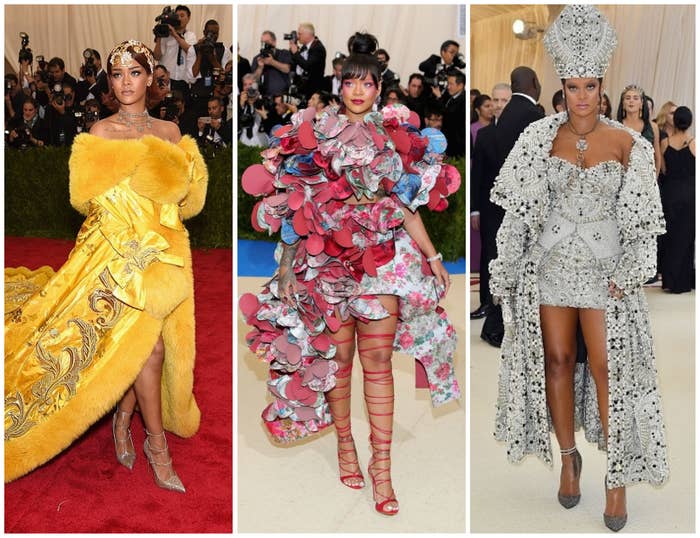 So, it came as no surprise when luxury goods conglomerate LVMH announced Fenty, a new fashion collaboration with the star, earlier this month.
But what was surprising — at least, to Rihanna herself — was that this partnership makes her the first black woman and woman of color to lead a major luxury fashion house!!!
"I didn't even know that until months into our relationship, when [Fenty's style director Jahleel Weaver] brought it to my attention," Rih recently told T Magazine.
"And I'm like, 'Are you sure about that? Did you do your research? 'Cause I don't wanna state a claim that's [expletive],'" she continued. "Because I still couldn't believe it. It made me feel proud."
Later in the interview, playwright Jeremy O. Harris asked the star whether she, as a black woman, has ever felt like an outsider in this space — "Or does being Rihanna alleviate that?" To which she replied, "It's never alleviated, you know?
"You're going to be black wherever you go," Rihanna said. "And I don't know if it's unfortunate or fortunate, because I love being black. So, sorry for those who don't like it — that's the first thing you see before you even hear my voice."
"There are also other factors: I'm young. I'm new to the family. I'm a woman," she added. "Those factors do come into play, but I will not apologize for them, and I will not back down from being a woman, from being black, from having an opinion."
I'd ask what Rihanna can't do, but the obvious answer is NOTHING. Congrats, sis!!!