Pat McGrath's Makeup Company Is Worth More Than $1 Billion And People Wanna See Her Forbes Cover
Beauty lover or not, you gotta respect this major money move!
Pat McGrath is many things: a legendary makeup artist, an innovative businesswoman, and according to new reports, a self-made BILLIONAIRE.
Her makeup company Pat McGrath Labs recently closed a $60 million deal with investment firm Eurazeo Brands, raising its valuation to more than $1 billion, WWD reports. That's groundbreaking considering Pat launched the company a mere two years ago, and self-funded it for the first year.
People everywhere soon started celebrating McGrath and her peerless astronomical growth: "I'm so proud of this inspiring black business woman."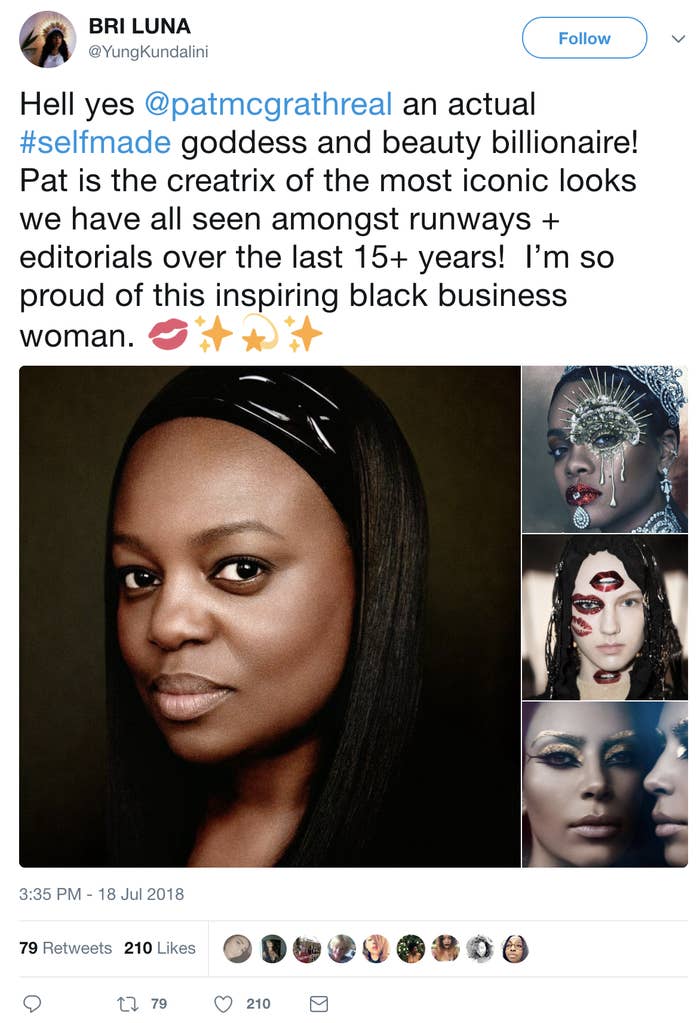 Fellow legend Whoopi Goldberg even sent out a televised congrats, crowning her "the lady of color who's behind every great made-up face in any fashion show in the world." She and her View co-host Sunny Hostin also emphasized that Pat grew her company "from nothing"...
...In light of a recent controversial Forbes cover story, which hails a socialite-turned-beauty CEO as a soon-to-be "self-made" billionaire.
The makeup mogul marked the occasion by posting a heartfelt letter addressed to her PM Labs team on Instagram. "Labs exists to break the mold, and you are why I do what I do," Pat wrote. "Thank you for your boundless self-expression and your divine passion to a new standard of beauty."