Artists around the world are paying tribute to Nia Wilson, the 18-year-old teen who was fatally stabbed by a stranger—27-year-old John Lee Cowell—while traveling Oakland, California's BART train system last Sunday.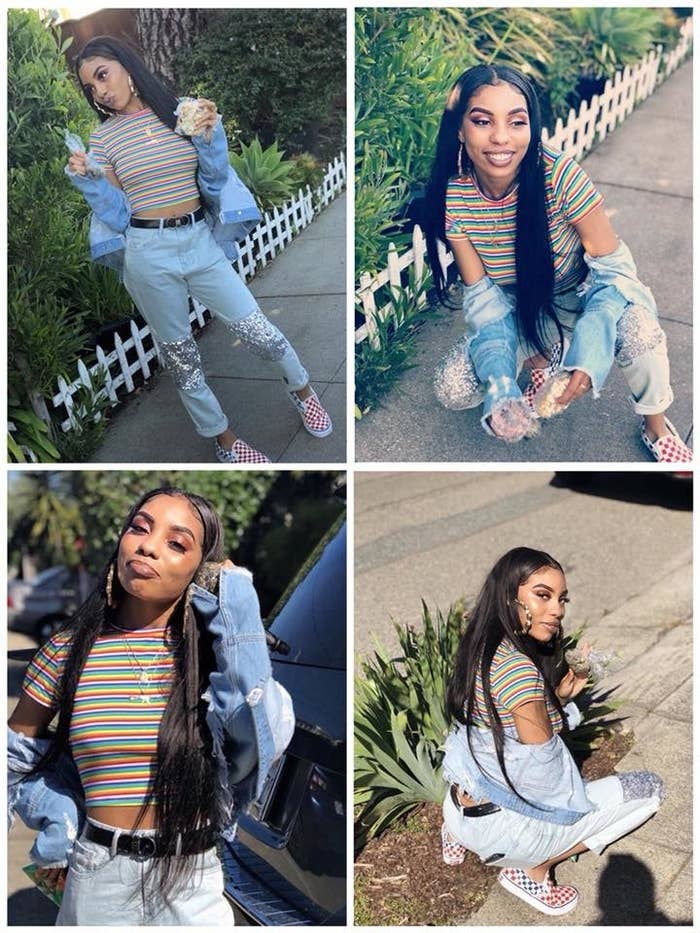 Here are 50 artists whose powerful works mourn Nia's brutal death while also celebrating her life and uplifting her name:
These images are all embedded so please allow some time for them to load.
1.
Artist: Vashti Harrison
2.
Artist: Yarminiah Rosa
3.
Artist: Kaylani Juanita
6.
Artist: EastSide Arts Alliance
8.
Artist: Ruben Guadalupe Marquez
9.
Artist: Steven Hargrove (Ode)
12.
Artist: Lisbeth Cheever-Gessaman
14.
Artist: Mahealani Williams
15.
Art by onbeinginyourbody
17.
Artist: Brooke Arynn Kelly
19.
Artist: Anneke Hansen
21.
Artist: Shannon Downey
23.
Artist: Saralynne.leo
25.
Artist: Siobhan Williams
27.
Artist: Jade Love Designs
30.
Artist: Lauren Frances
31.
Artist: Cristal Gutiérrez
35.
Artist: Mariana Prutton
37.
Artist: Anahata Katkin
39.
Artist: Eduardo justValadez Arenas
40.
Artist: Maria O VanFarmer
41.
Artist: Flordelbarrio
42.
Artist: Rachel Frankel
43.
Artist: Manuela Guillén
44.
Artist: Dayanita Ramesh
45.
Artist: Adrian Brandon
47.
Artist: Nadya Voynovskaya
49.
Artist: Mahaq Tromboo
50.
Artist: Courtney Cerruti
We will continue to add Nia Wilson dedication art to this roundup. If you'd like your work to be considered, please send your image to @AsIs on Instagram.