So we're all familiar with mega actress Lupita Nyong'o, right? Just when we think she's done giving us life, she's all like, "Oh ya'll thought I was finished??? Hahahaha cute!!!"
That's why the following news should comes as no surprise: Lupita has written an inspirational children's book called Sulwe and it's coming out next year!
According to The New York Times, Lupita decided that delivering messages of self-love and acceptance via a children's picture book would be especially impactful, because that's the time "you learn all the things that you spend the rest of your life trying to unlearn."
"Sulwe is a dark skinned girl who goes on a starry-eyed adventure, and awakens with a reimagined sense of beauty," Lupita wrote on Instagram. "She encounters lessons that we learn as children and spend our lives unlearning. This is a story for little ones, but no matter the age I hope it serves as an inspiration for everyone to walk with joy in their own skin."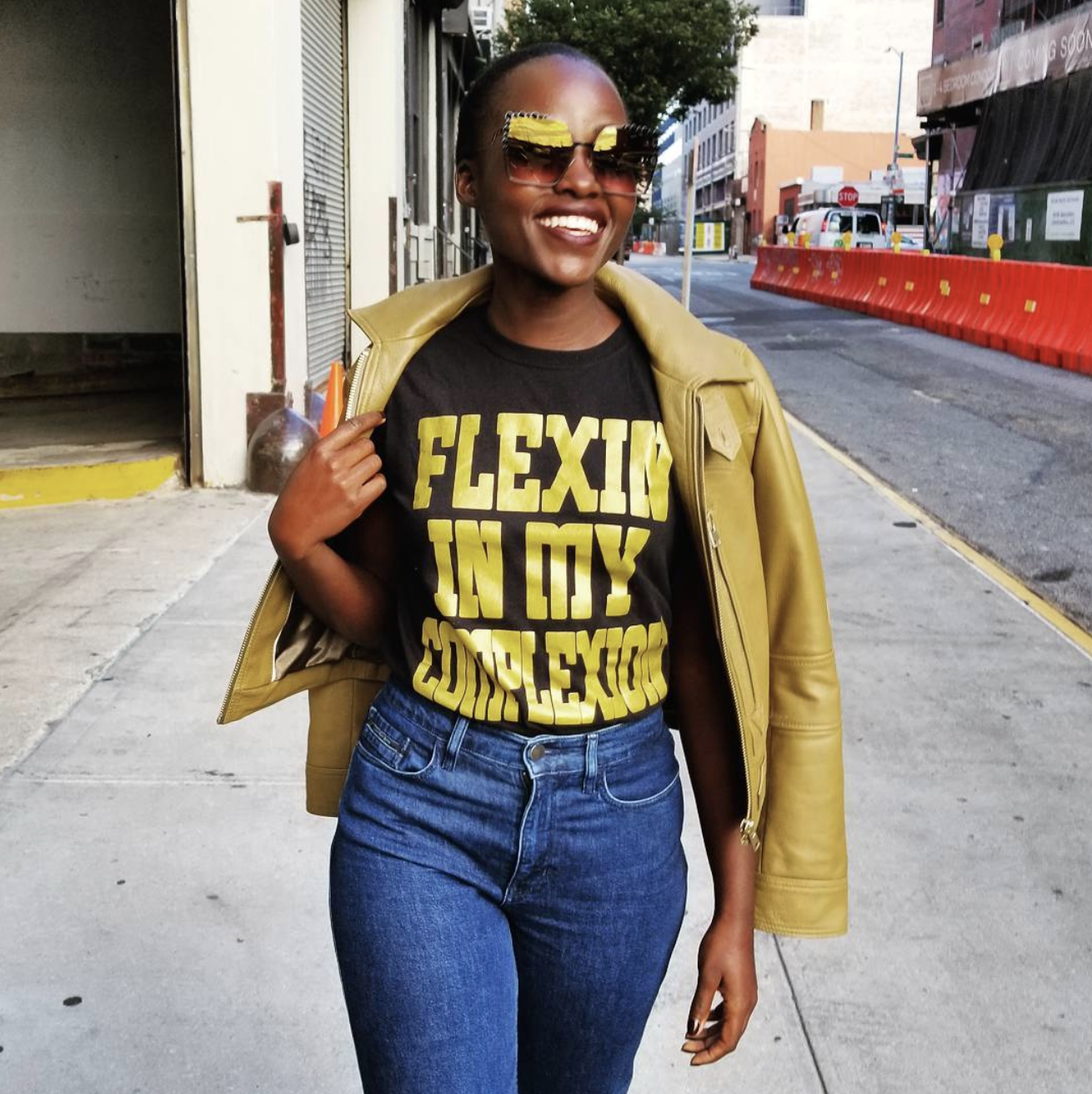 Back in 2014, the Oscar winner delivered a powerful speech about her own journey towards embracing her dark-skin: "I remember a time when I too felt unbeautiful," she said at the ESSENCE Black Women In Hollywood luncheon. "And my one prayer to God, the miracle worker, was that I would wake up lighter-skinned."
Sulwe will reportedly hits stores January 2019. So until then, I'll be over here patiently waiting/watching Lupita's iconic Oscar speech.