So Hollywood darling Lupita Nyong'o plays a very big and important role in Jordan Peele's new horror masterpiece Us and lemme tell y'all, SIS SLAYYYYYYS in every single sense of the word.
But she didn't stop there. Being the red carpet icon that she is, Lupita decided she was gonna eff us up with some seriously stunning AND scary premiere ~lewks~ and ya know what? SHE NAILED IT!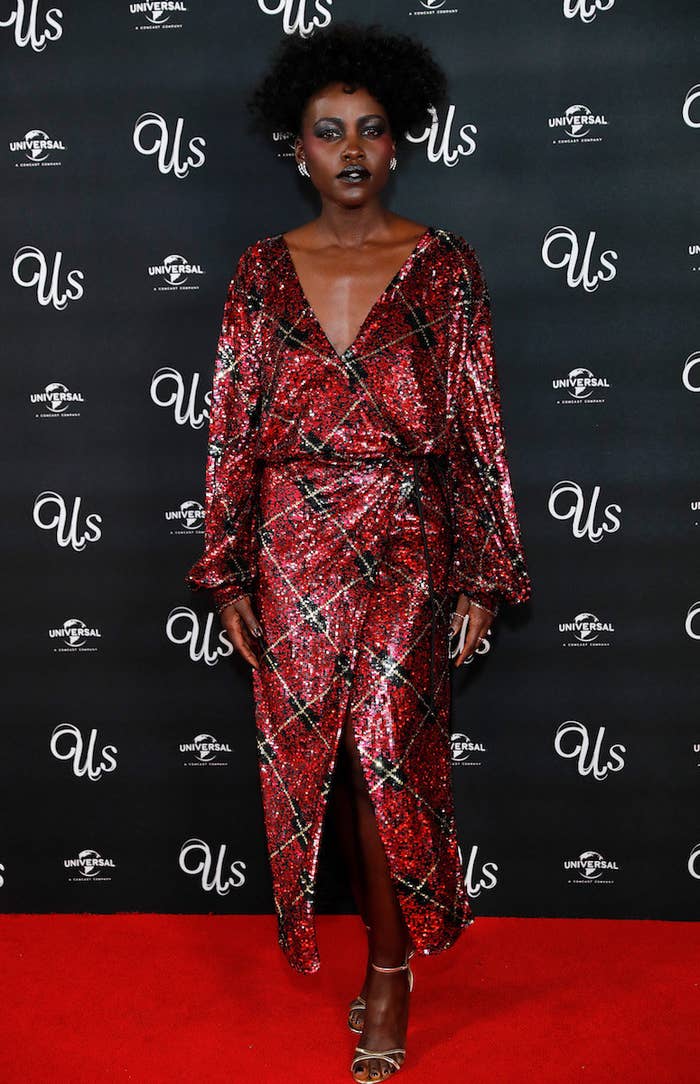 You see those demonic eyes??? Those vampy as hell lips??? I'm over here shaking and stanning at the same damn time.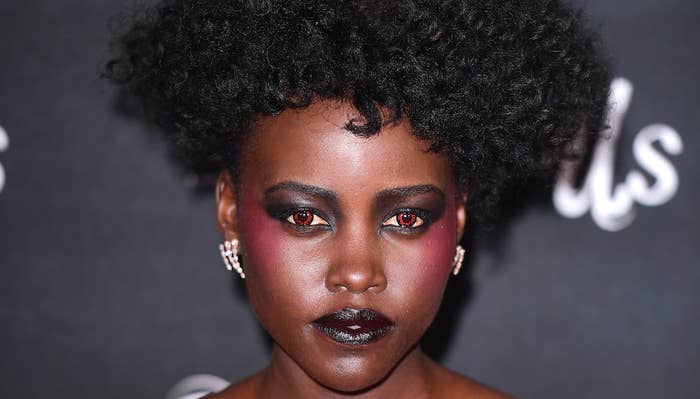 And here's a prime example of why Lupita's the reigning queen of fashion. Cuz you know who else can pull off werewolf at Studio 54 chic??? NOBODY, that's who!!!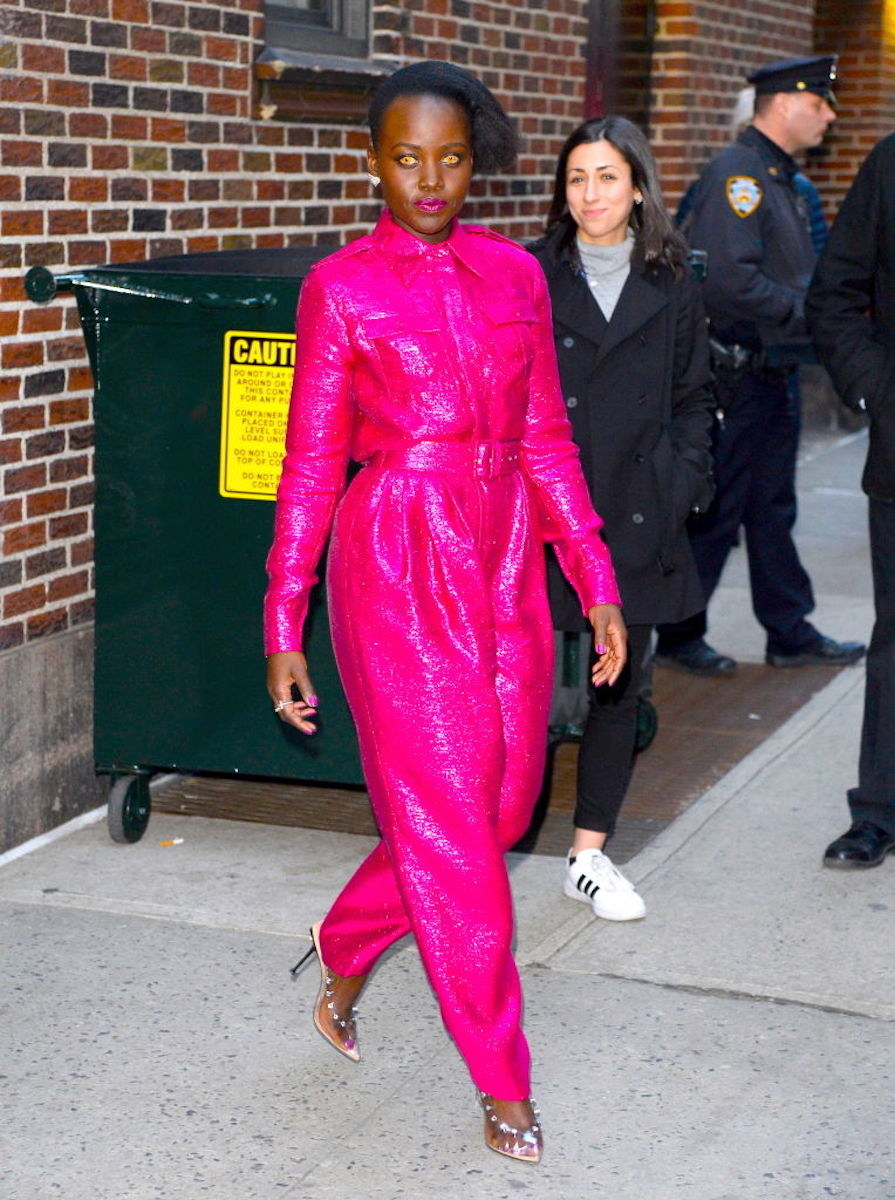 GO (and I can't say this any louder) AWFFFFFFF, SIS!!!!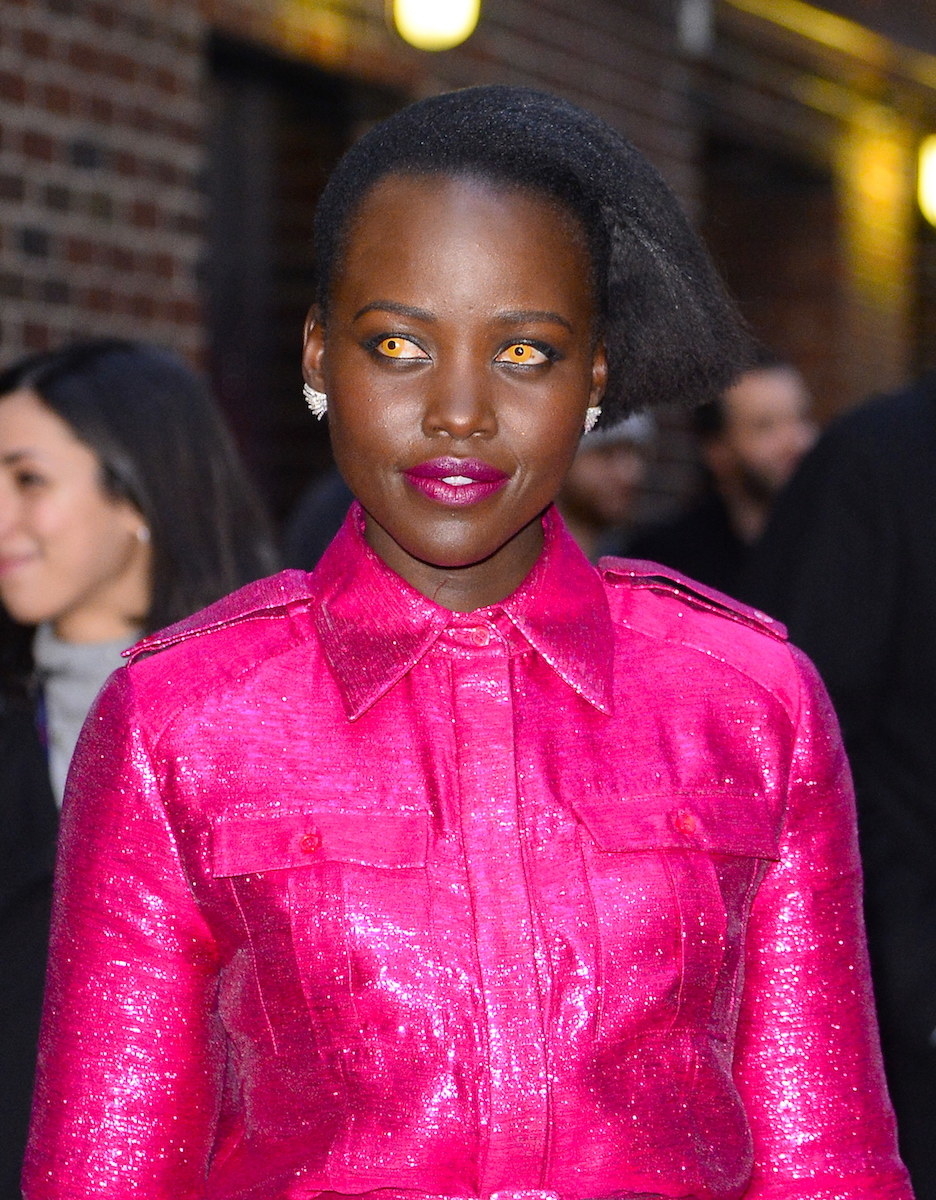 *Sips some herbal tea to soothe my vocal cords* Ahhh, this brings me to Lupita's SXSW premiere outfit. Don't let the all-white color scheme fool you...
...Cuz these beauty supply store doobie hair clips and that bloody red streak are giving me "time-traveler who's been sent to the present to punish us for our climate-changing ways" vibes.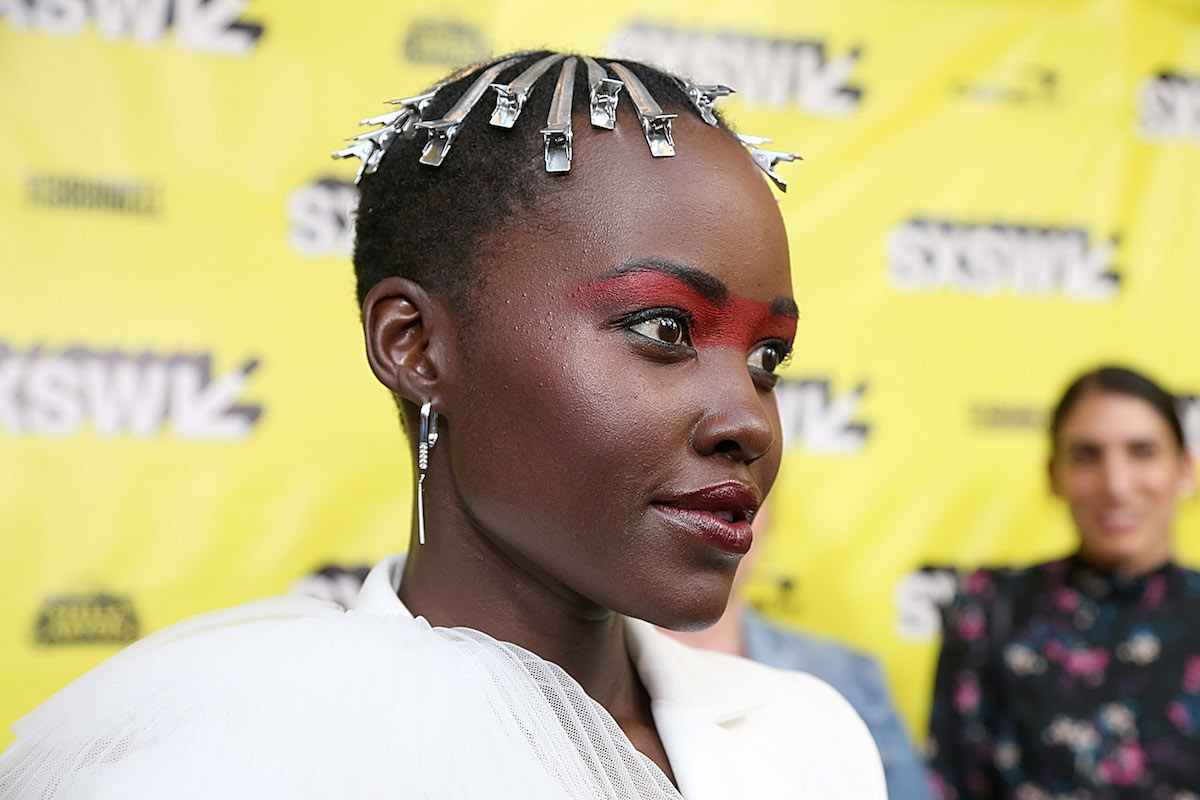 And y'all see that scissor half just dangling from her perfect earlobe as casual and cute? HA! Not gonna spill any spoilers but this is a killer accessory choice.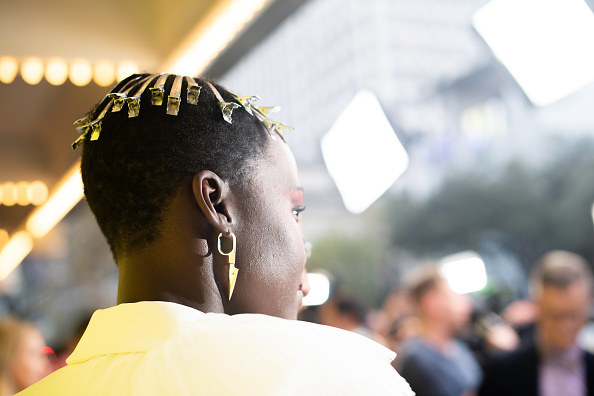 And last but not least, we have this spiky number that's serving you "Saw, but make it fashion"...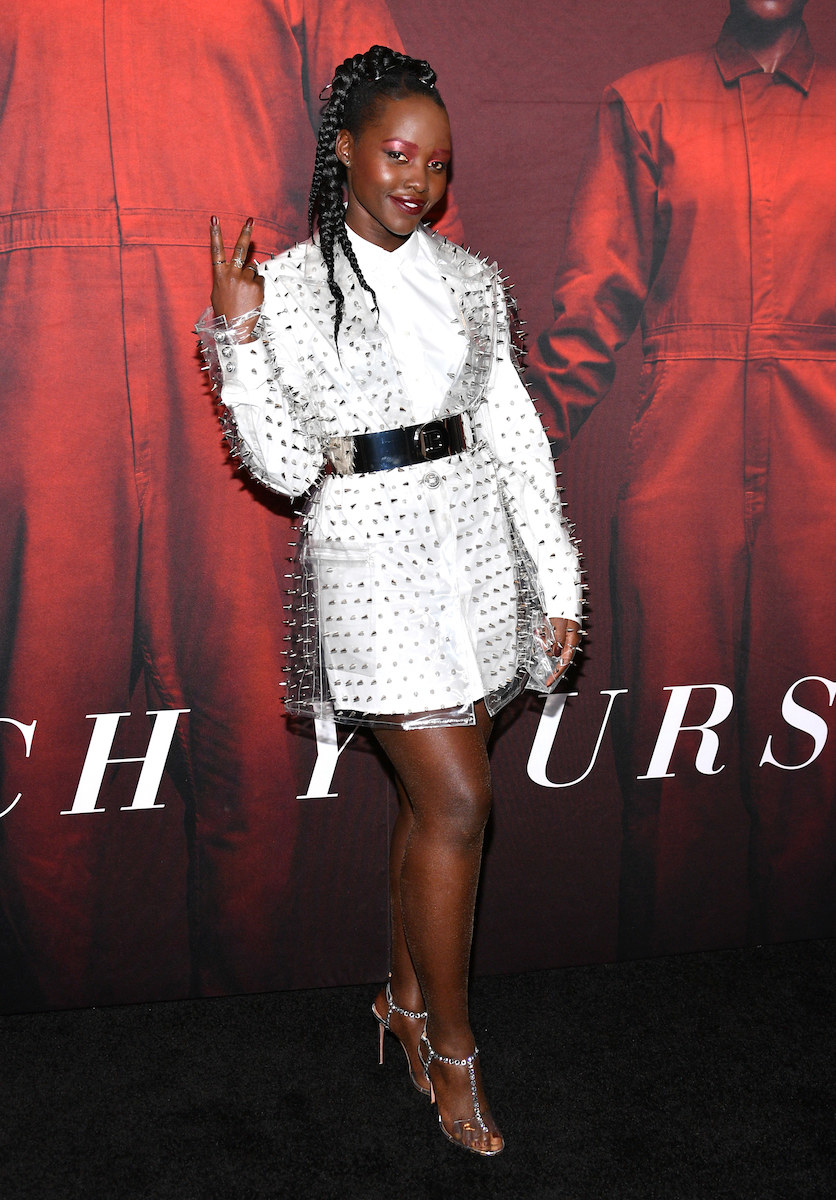 ...And this absolutely gorge beat!!!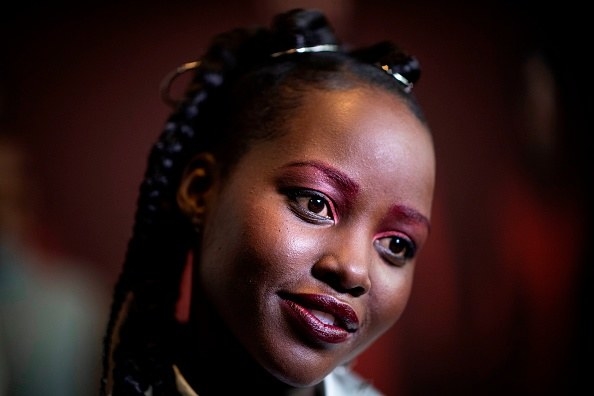 Oh and what's that on her finger??? More scissors??? 👀👀👀 I DIE!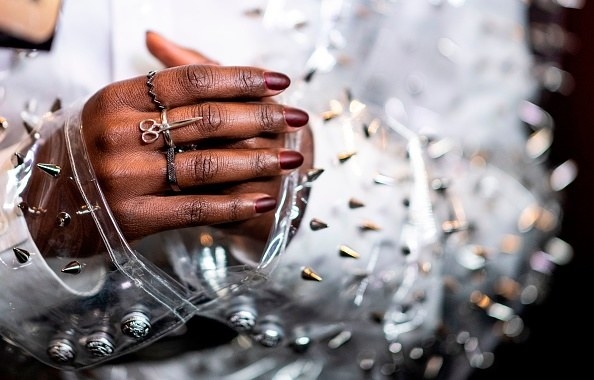 ACTUAL FOOTAGE OF ME RUNNING AWAY FROM MY LAPTOP IN THE WAKE OF ALL THIS SLAYAGE: