Emmy nominee Issa Rae is on the cover of this month's Glamour, serving hella around-the-way girl realness and shedding light on her award-winning show Insecure, her creative process, and her social media presence.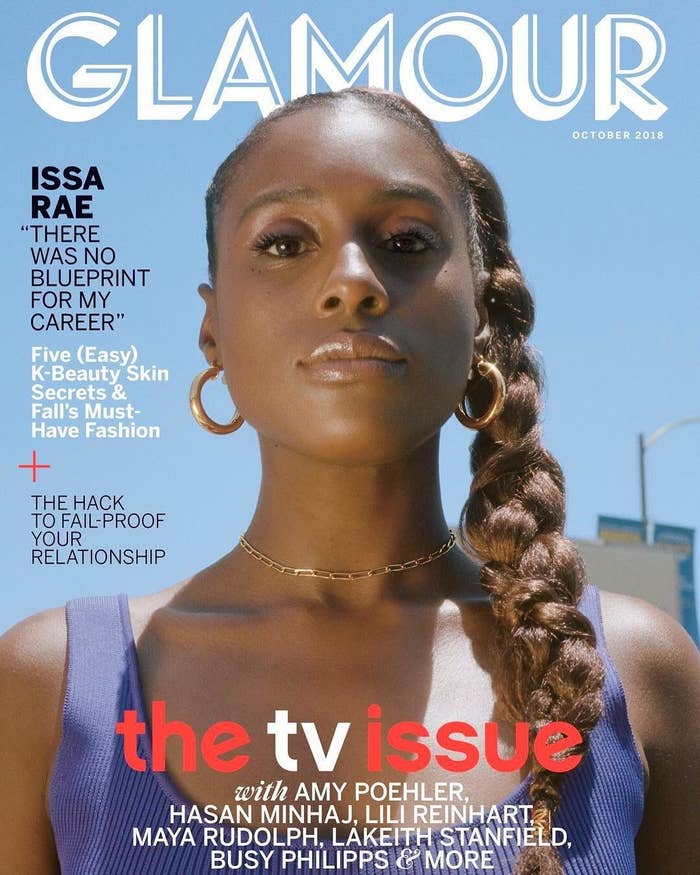 The actress and show creator also reminisced about the time former First Lady Michelle Obama revealed that she was a fan of Insecure. "I was like, 'You really watch it?' She was like, 'Yes. Sasha and Malia put me on to it,'" Issa told Angelica Nwandu. "It was like talking to my auntie."
As for the current FLOTUS being a possible Insecure fan, Issa said: "If Melania [Trump] said that to me, I would be like, 'Well, I guess it's canceled. We're not making this show. It's not ours anymore.'"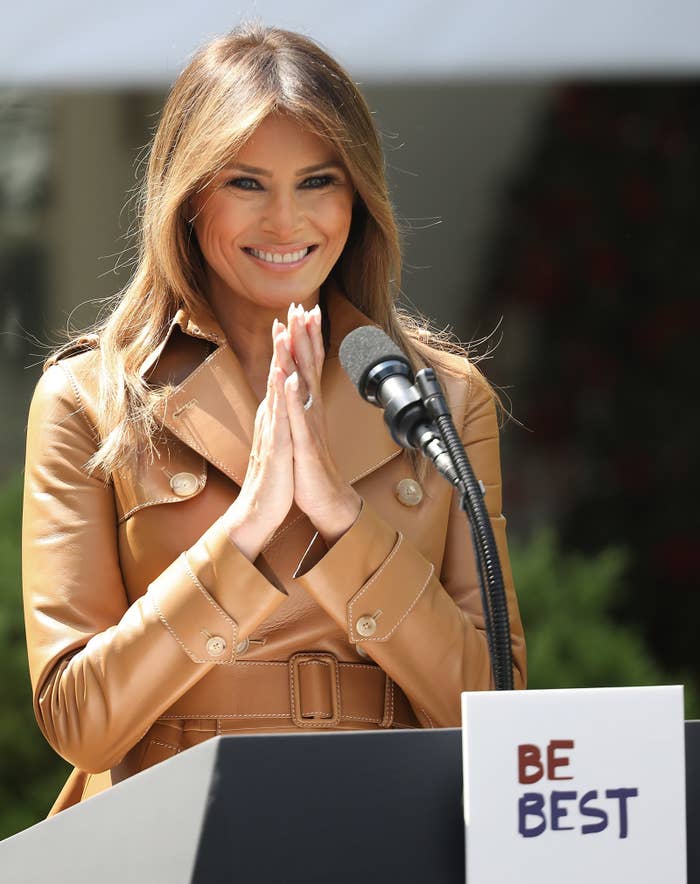 Well apparently the FLOTUS's Director of Communications, Stephanie Grisham, caught wind of Issa's comment and sent the following tweet not only to the star, but to HBO, Glamour, Page Six, and The Inquisitr: "Alert: FYI @IssaRae, @FLOTUS likes your show!"
That's when Issa clapped all the way back with a pretty reasonable question TBQH: "Melania or the double?"
And when I tell you people were LIVING for this exchange!!!
They got their whole entire lives, full Cardi tongue out and everything.
"If she 'likes it' she just copying whatever Michelle does," wrote one user, referring to the time FLOTUS jacked Michelle's speech in 2016.
Someone even suggested that FLOTUS wants to design the new We Got Y'all logo.