Issa Rae is queen of many things, like comedy and Sunday night TV. And tonight she was queen of the CFDA, making history as the first woman in nine years to host the prestigious fashion awards show AND the first person of color to host in its 37-year history.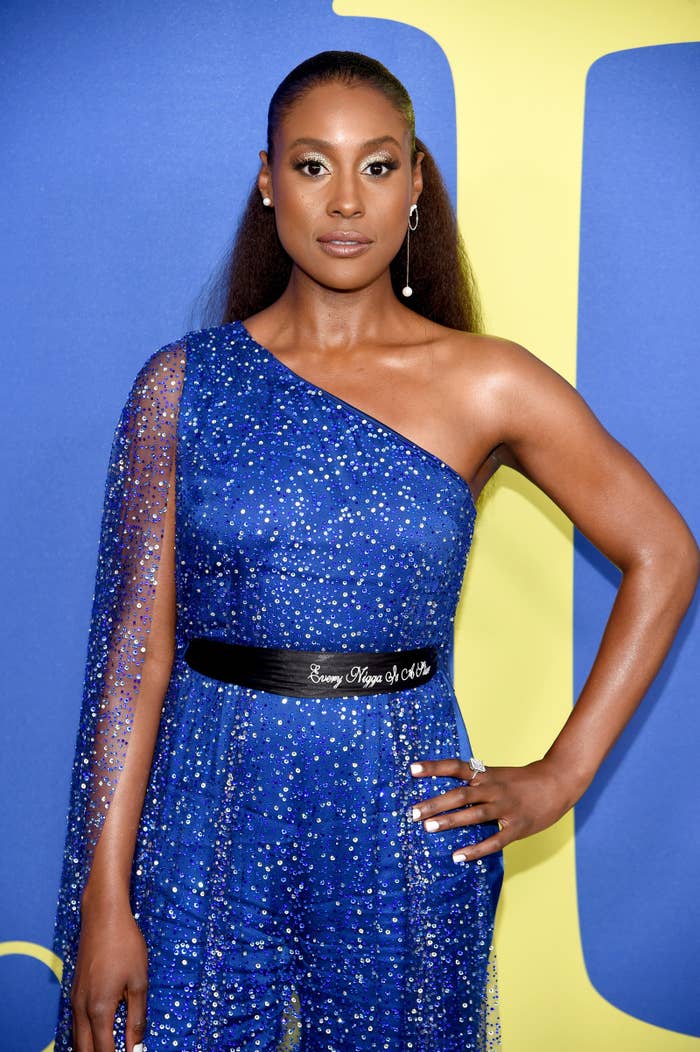 ...And so the CFDA was no exception. The multihyphenate mogul shut down the arrival carpet in a dazzling blue Pyer Moss number, designed by fellow unapologetically black pioneer Kerby Jean-Raymond.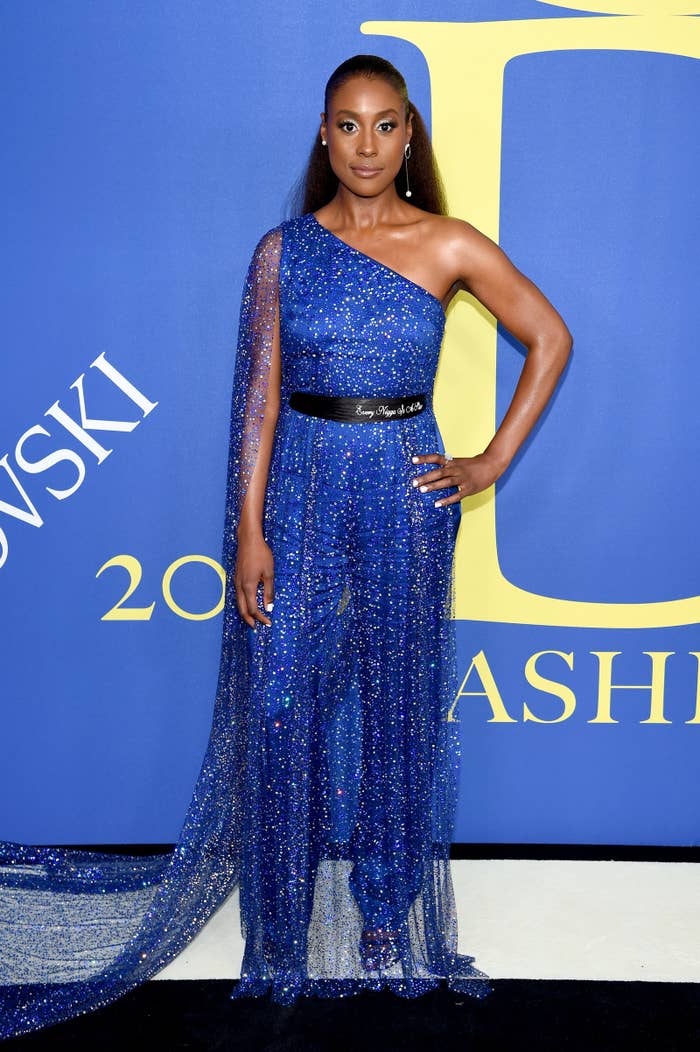 And just in case anyone forgot about Issa's "rooting for everybody black" stance, she literally spelled it out with five delicately embroidered words: "Every Nigga Is A Star."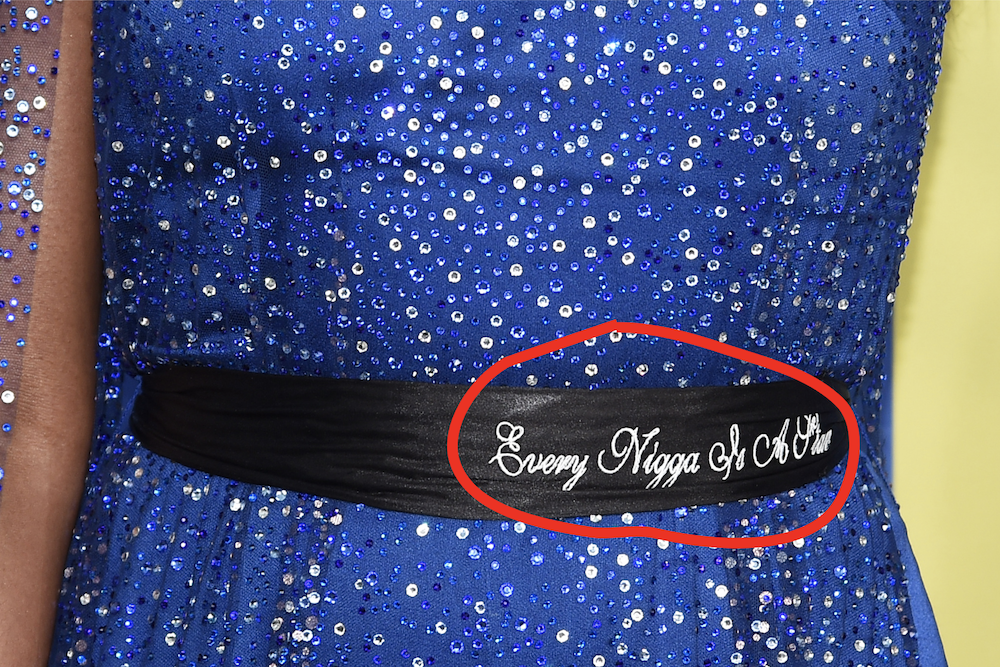 Me, when I read that shit:
And I wasn't alone in my praise. People instantly took to Twitter, appropriately dubbing our queen a "national treasure"...
...A "hero"...
...And "a flawless victory."
*Chefs kiss*
"LONG LIVE ISSA RAE!!!"
Just when you thought she was finished, our hostess with the mostest tended to her MC duties with a delightful read of that rapper who's married to that reality star.
AND SHE DID IT IN THIS SICK-ASS GREEN PANTSUIT SERVING HELLA MAXINE "I DO WHAT I WANT" SHAW VIBES! HONESTLY! TRULY!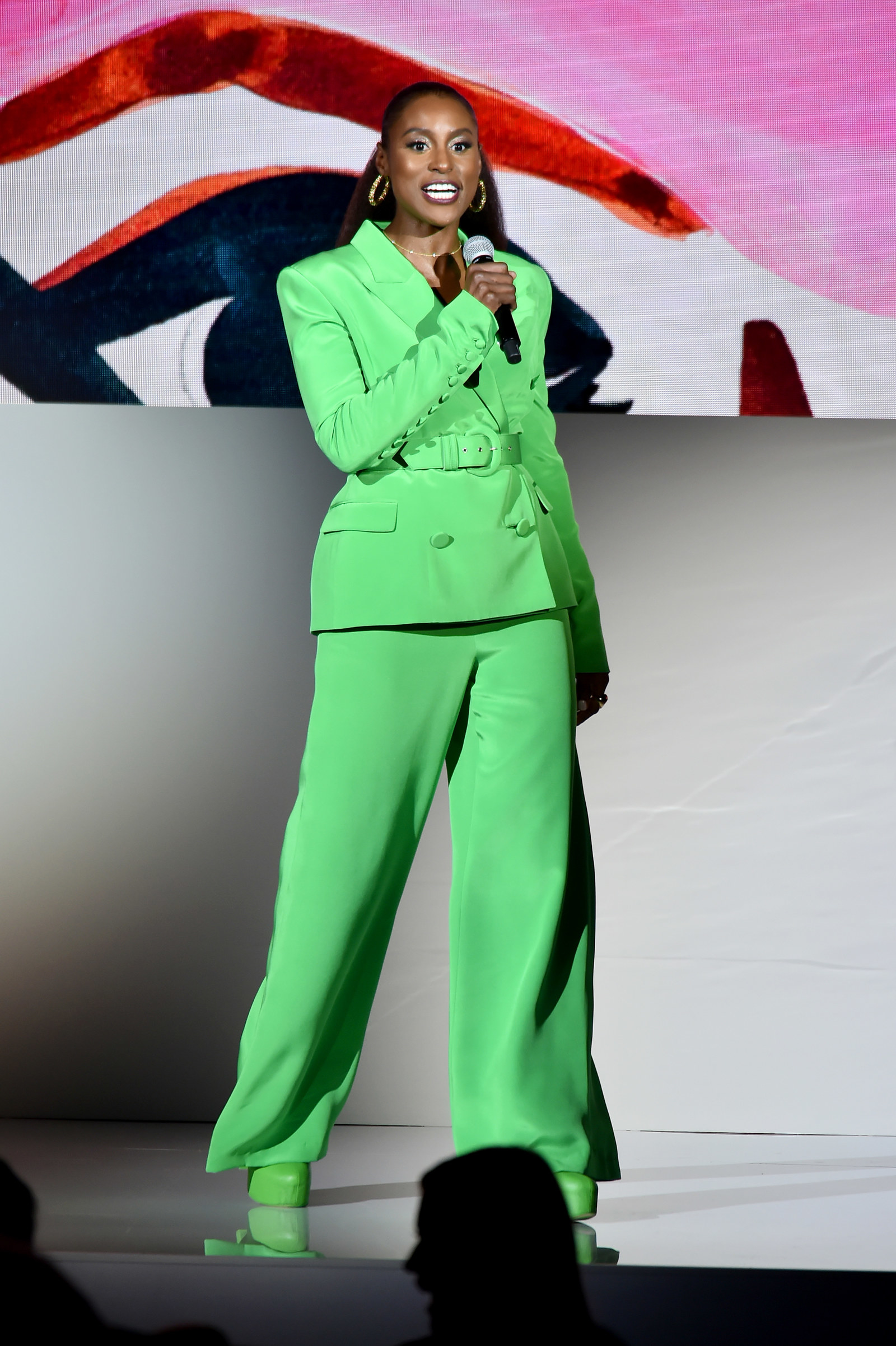 BRAVO, ISSA!!! Cuz if a hug from Mother Oprah Winfrey ain't a sign of a job well done, I dunno what is.