The folks at People Magazine have just confirmed what the rest of us have known since forever: Idris Elba is the sexiest man alive, PERIOD.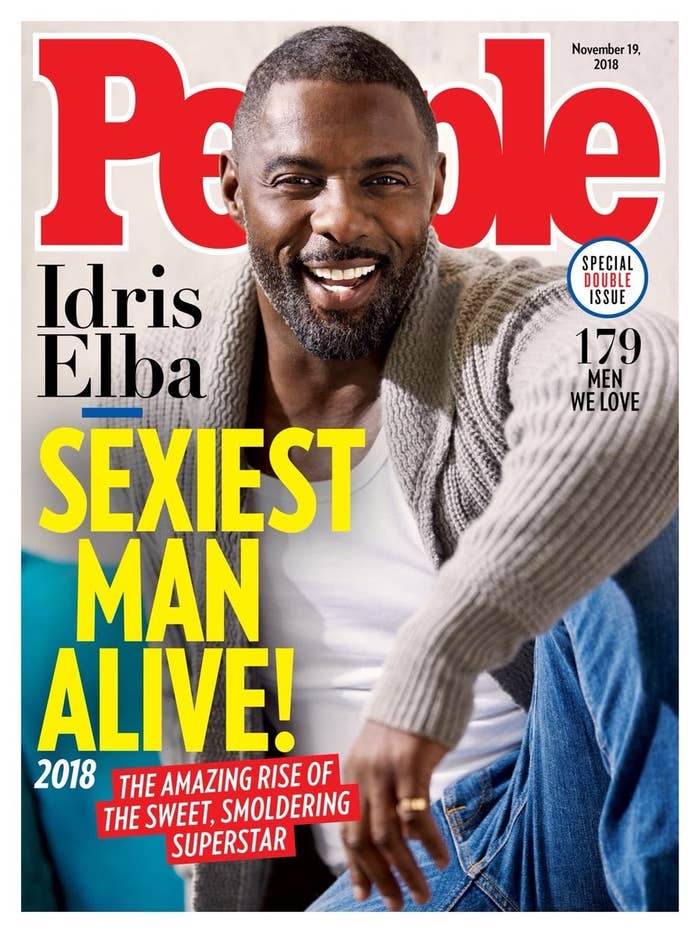 The award-winning British actor/heartthrob received the title in this week's annual issue, succeeding country star and The Voice judge Blake Shelton (whose 2017 induction sparked a lot of ~thoughts~).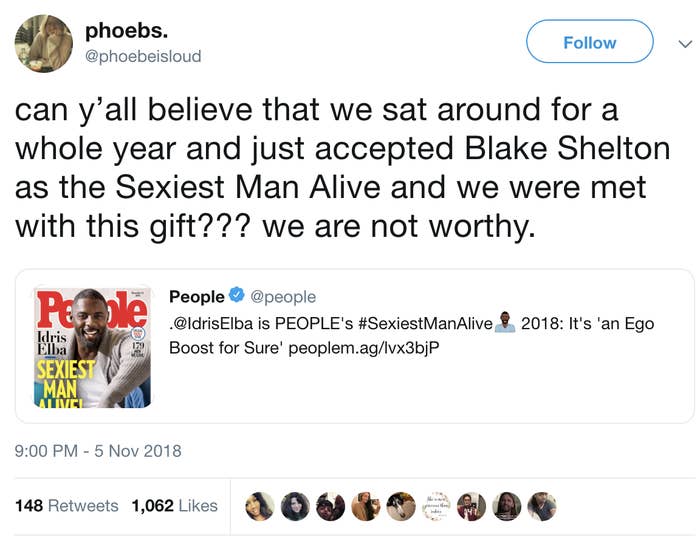 Ofc being the dapper gentleman that he is, Idris was all like "Who'd have thought it!" in his very sexy/woke/gracious acceptance tweet.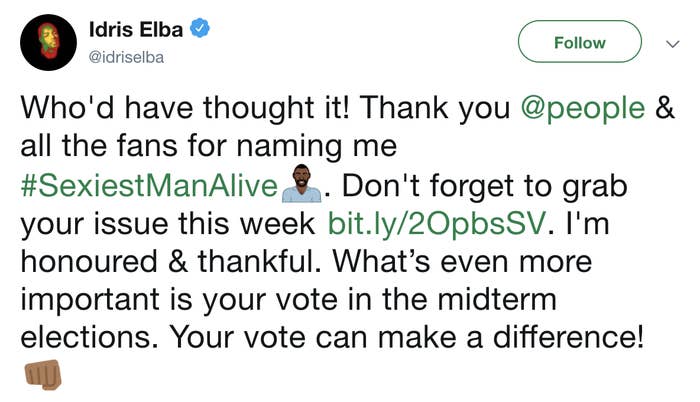 Twitter user @Meganjlarson had the correct answer when she said "EVERYONE."
Everyone including @Cocoaellewoods who said, "About motherforking time! He was literally oozing sex appeal just by being alive. It's a huge duh squared @people. You're late to the party for real."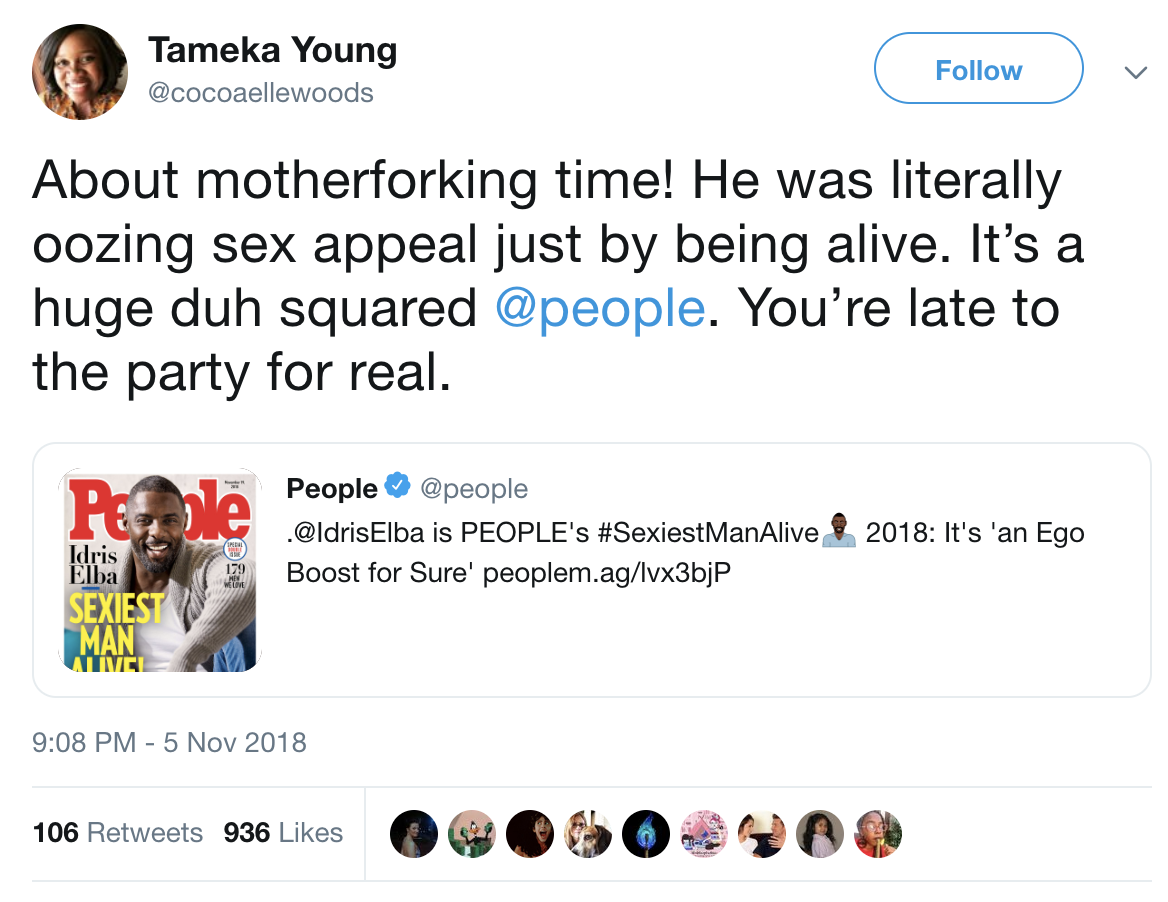 And @Mellie4Justice who said, "Tell me something I didn't already know..." AKA also duh squared.
So it's pretty much safe to say that everyone is, in fact, in agreement about Idris being the sexiest man alive.

@Jillybobww even suggested that People's sensible selection might possibly signal a brand new day, full of "sense and goodness."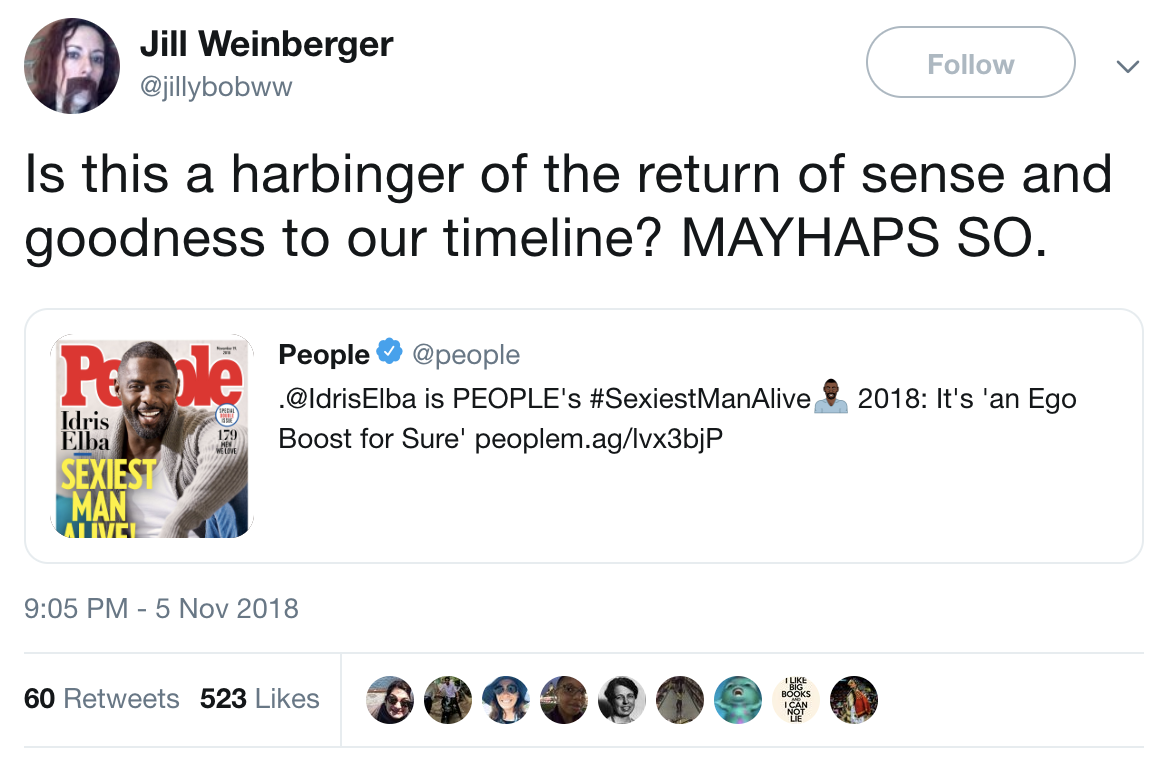 People even started submitting their nominations for 2019. "Still waiting on Sterling for next year though..." said @Emily_lloyd16.
In short, cool news People Magazine, but..."WE BEEN KNEW".