Meet college student Chizi Duru.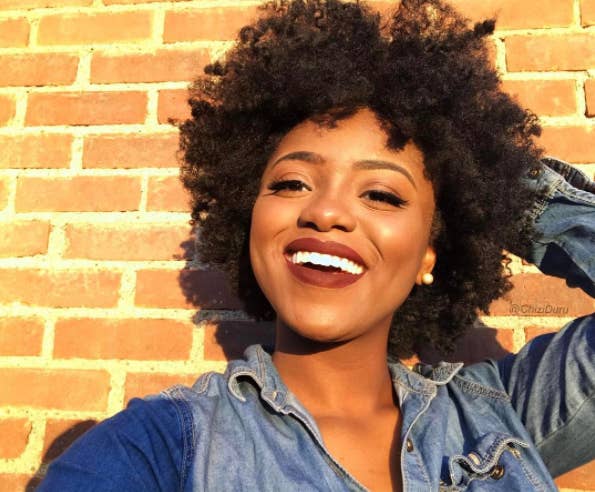 She's one of those super talented multihyphenate millenials who balances her Biology major studies while running a popular beauty and lifestyle vlog and Instagram page.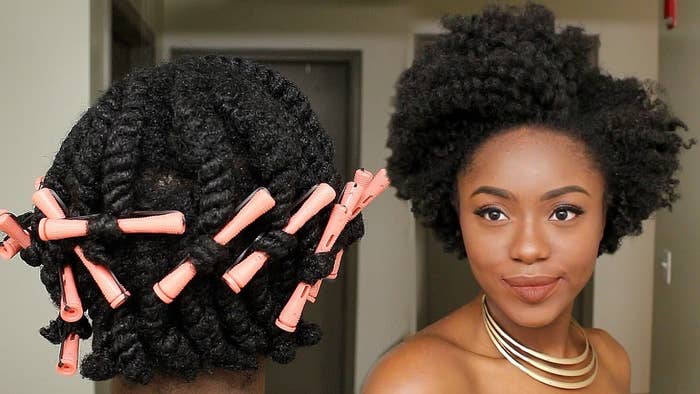 The 21-year-old recently shared an ingenious way for her fellow seniors to wear their graduation caps while still rocking a full head of curls.
Her solution? Taping a headband inside the cap...
...and then taping over the edges to hold the headband in place.
(It should look like this.)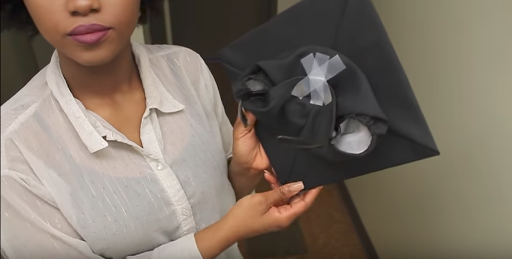 A lot of people have been calling Chizi a life saver, and we'd have to agree.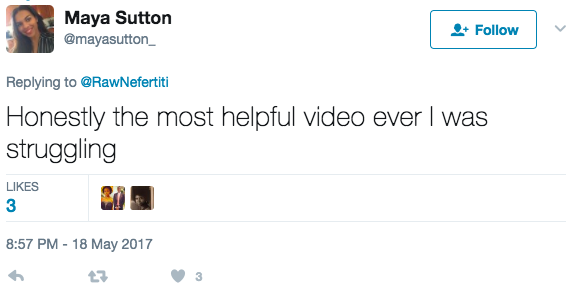 She saved this guy from having to cut it all off.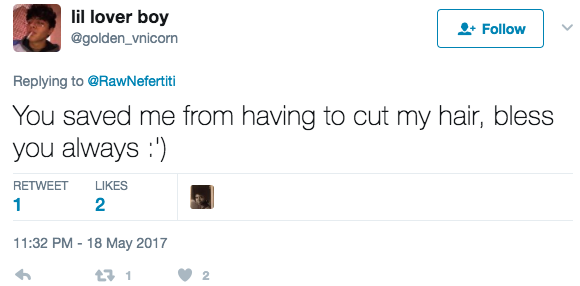 And she prolly saved countless curls from unnecessary heat damage.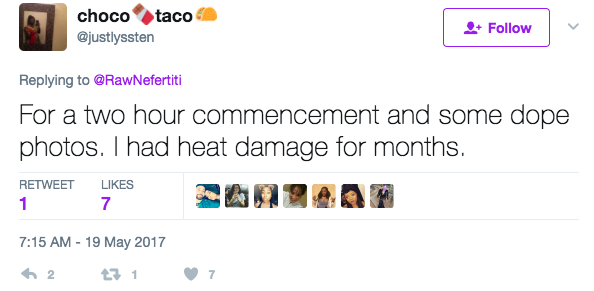 Some folks even consider the brilliant beauty DIY to be a pretty revolutionary statement.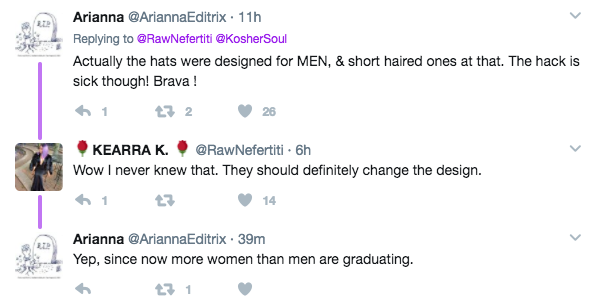 Hats off to you, Chizi!!!