Halle Berry Gave Lena Waithe An Oscar-Worthy Kiss On "Jimmy Kimmel Live!" And People Can't Stop Watching The Video
"I done watched that clip of Lena Waithe and Halle Berry bout fiftylem times, and I just...ma'ams."
So ICYMI, TV and movie star/screenwriter/producer Lena Waithe guest-hosted Jimmy Kimmel Live! on Wednesday night and absolutely CRUSHED IT!!!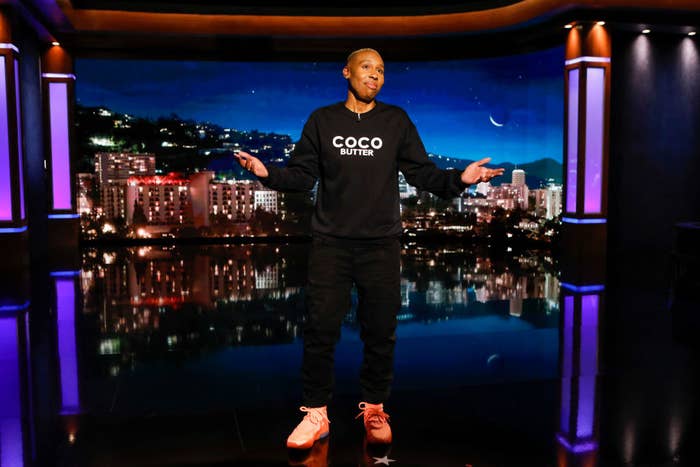 But Lena had never hosted a late-night show and was understandably nervous about the whole thing. So, to help her out, JKL! legend Guillermo pushed the "Berry Button"...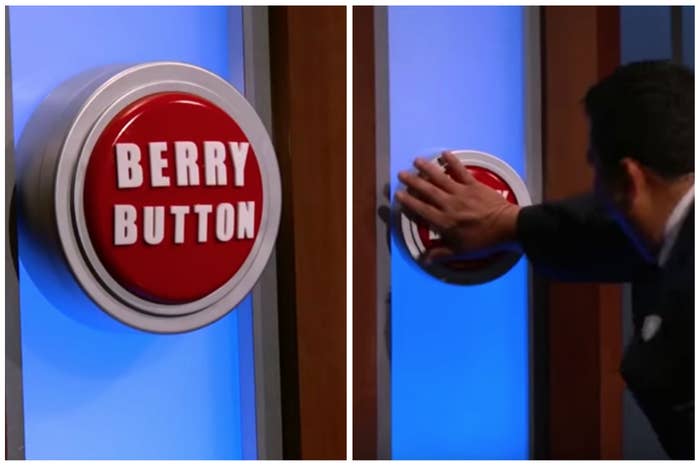 ...And out came Halle Berry!!!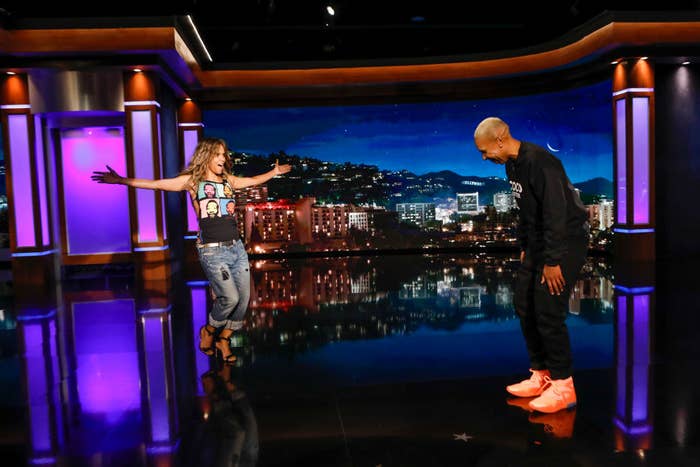 Lena asked the Hollywood icon for some words of "inspiration," like that moving speech she delivered when she won an Oscar for Best Actress in 2002, and Halle happily obliged:
Then she sealed the deal with a big ol' juicy kiss!!!
So yeah, that tiny earthquake you felt earlier this week??? Prolly caused by that epic smooch.
I mean, it happened Wednesday and people are STILL watching it!!!
It is truly the gift that keeps on giving!!!
And if you're jealous of Halle, of Lena, or both of these African-American queens, then you're mos def NOT alone.
BTW, for those y'all wondering how Alana felt (she's the President of Production and Development at Outlier Society and Lena's fiancé), apparently she gave Lena "a pass."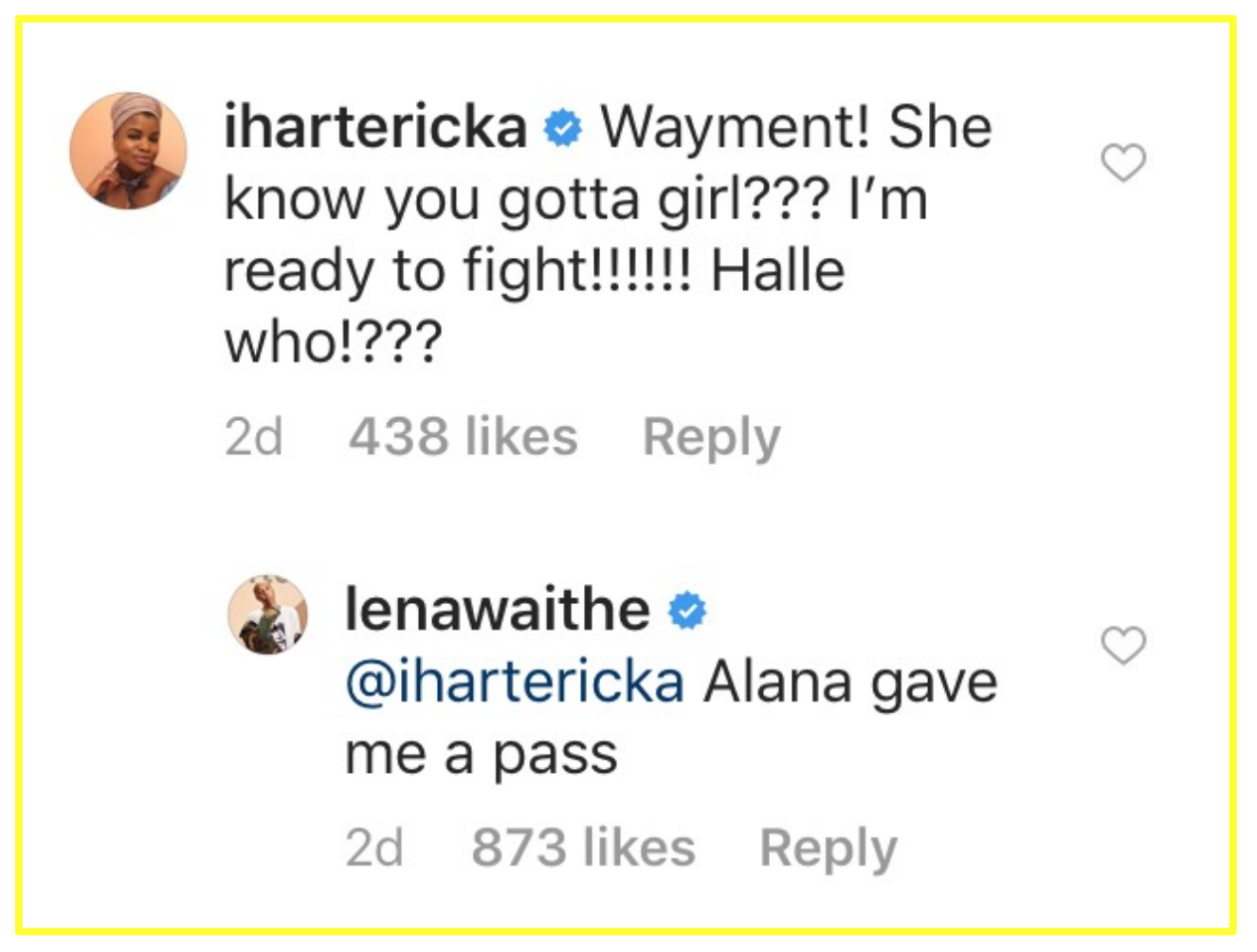 So there you have it! Lena got a (con)sensual kiss from one of her good friends and role models on live television. Happy Friday to us!!!