Songwriter Ester Dean Just Spilled The Tea On Rihanna's Song "Rude Boy" And My Thirst Is Absolutely Quenched
The mastermind behind Katy Perry's "Firework," Rihanna's "Rude Boy," and more spills some juicy secrets!
Between entertaining us in the Pitch Perfect trilogy, schooling us in NBC's new songwriting competition Songland, and gifting us with chart-topping hits sung by Rihanna, Katy Perry, and more, there's nothing that Ester Dean can't do.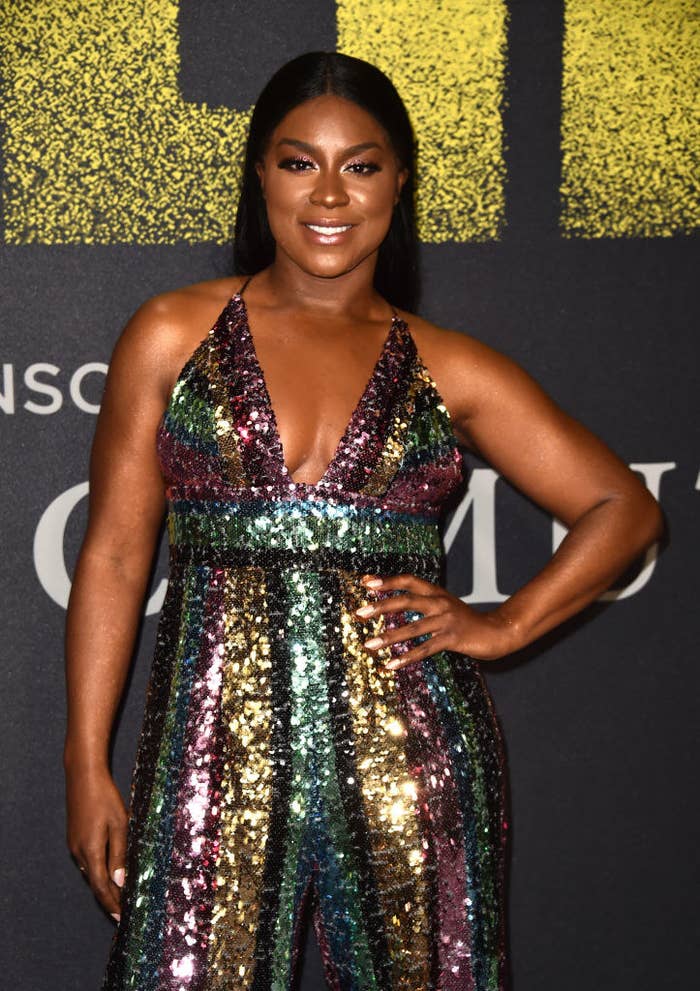 So, we had the musical genius stop by BuzzFeed and answer some of our burning questions on everything from her songwriting process to her dream plans for a Pitch Perfect 4.
1.
Her first No. 1 hit, "Rude Boy," famously sung by Rihanna, was inspired by a guy with a really big [insert eggplant emoji].
2.
Speaking of her inspiration process, Ester usually works up her "mojo" by daydreaming about imaginary relationships.
3.
She also penned Rihanna's No. 1 hit "S&M," but she'd actually been writing raunchy pop songs waaay before that. People just didn't get the vision though, and said the lyrics were too "dirty."
4.
Some of her favorite new songwriters are Victoria Monet, Tayla Parx, and Denisia "Blu June" Andrews, three young powerhouses who've already worked with everyone from Beyonce and Jay-Z to Ariana Grande.
5.
Her biggest piece of advice for aspiring songwriters? Have the guts to send out your material and be okay with "failing."
6.
As for the representation of black women in her field, Ester says the songwriting industry is "full of black women."
7.
Bonus fact: Ester's writing skills extend beyond the music industry. The actor who played Cynthia-Rose Adams in the Pitch Perfect trilogy revealed that she wrote a pitch for a fourth film and her castmate Rebel Wilson's on board if it happens!