Ciara and Russell Wilson are one of the most adorable and well-moisturized celebrity couples out there.
The married duo recently attended the annual Vanity Fair Oscars after-party looking like the a personified vision board. Before entering the event, they did what celebs are wont to do, which is stop for some photos on the red carpet entrance.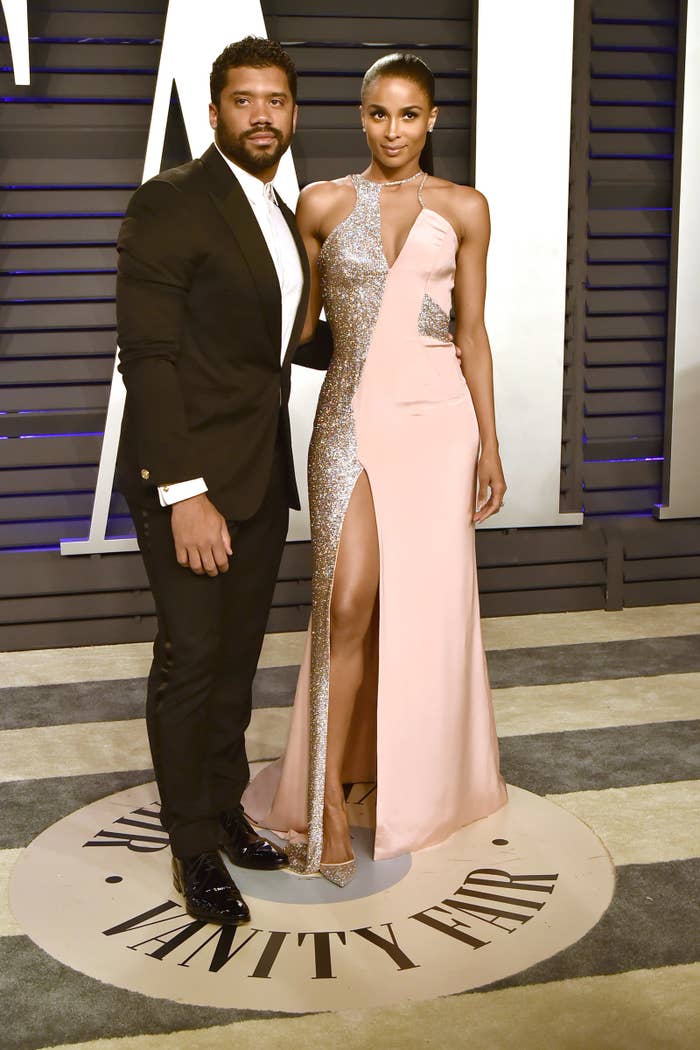 And being the gentleman hubby that he is, the Seahawks quarterback then crouched down, straightened out Ciara's gown...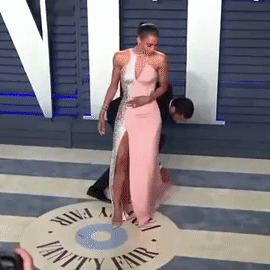 ...and then took several giant steps back...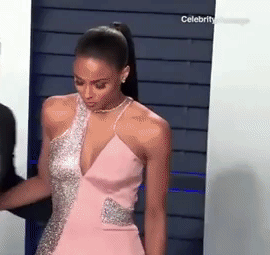 ...so that Ciara and her breathtaking lewk could take center stage.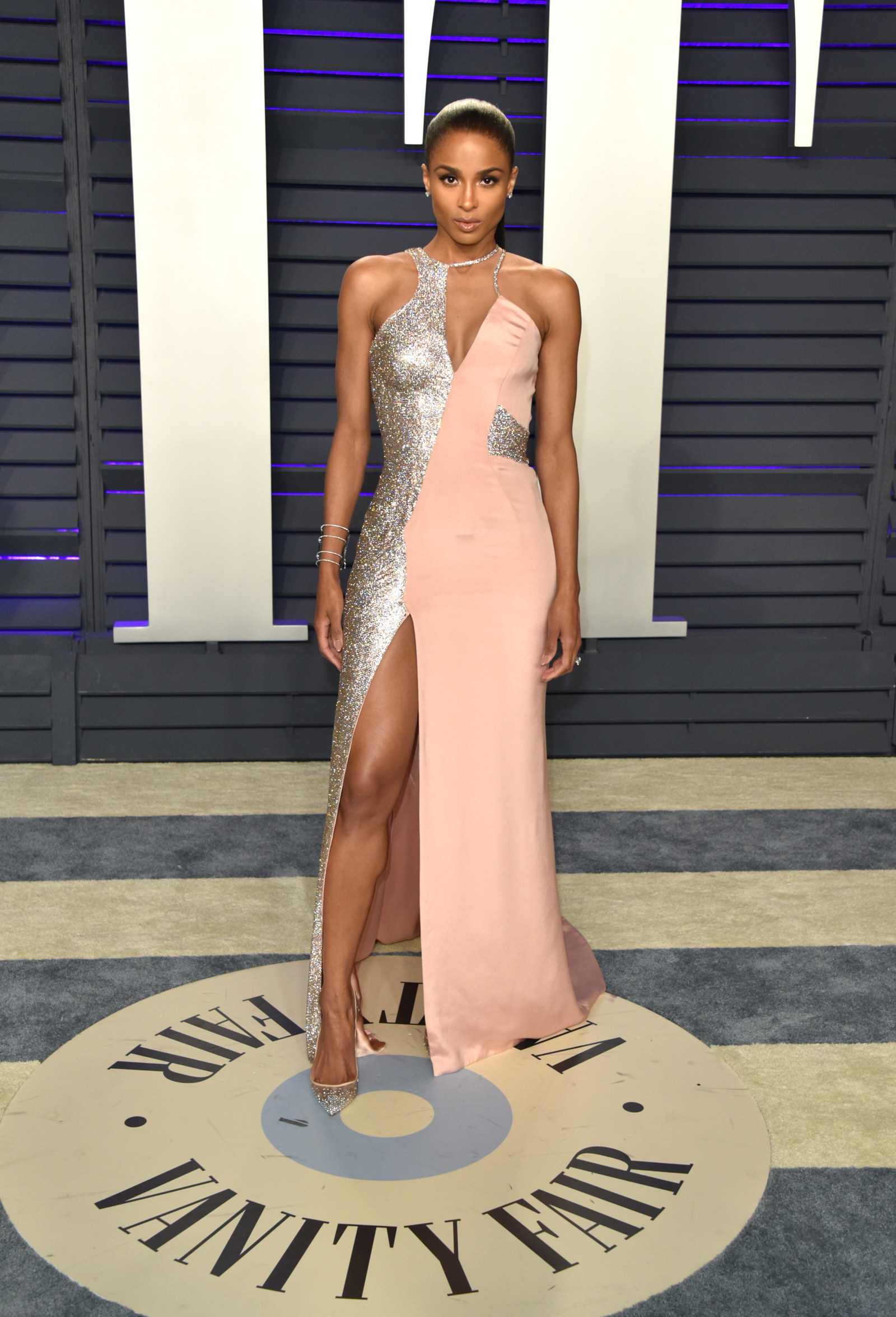 Being the red carpet veteran that she is, Ciara then gave the photogs a masterful smize-and-glide move...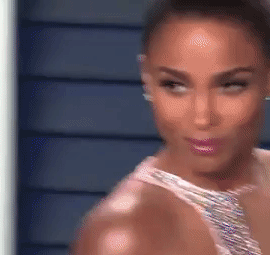 ...so that we could witness this sparkling side panel and that romantic train.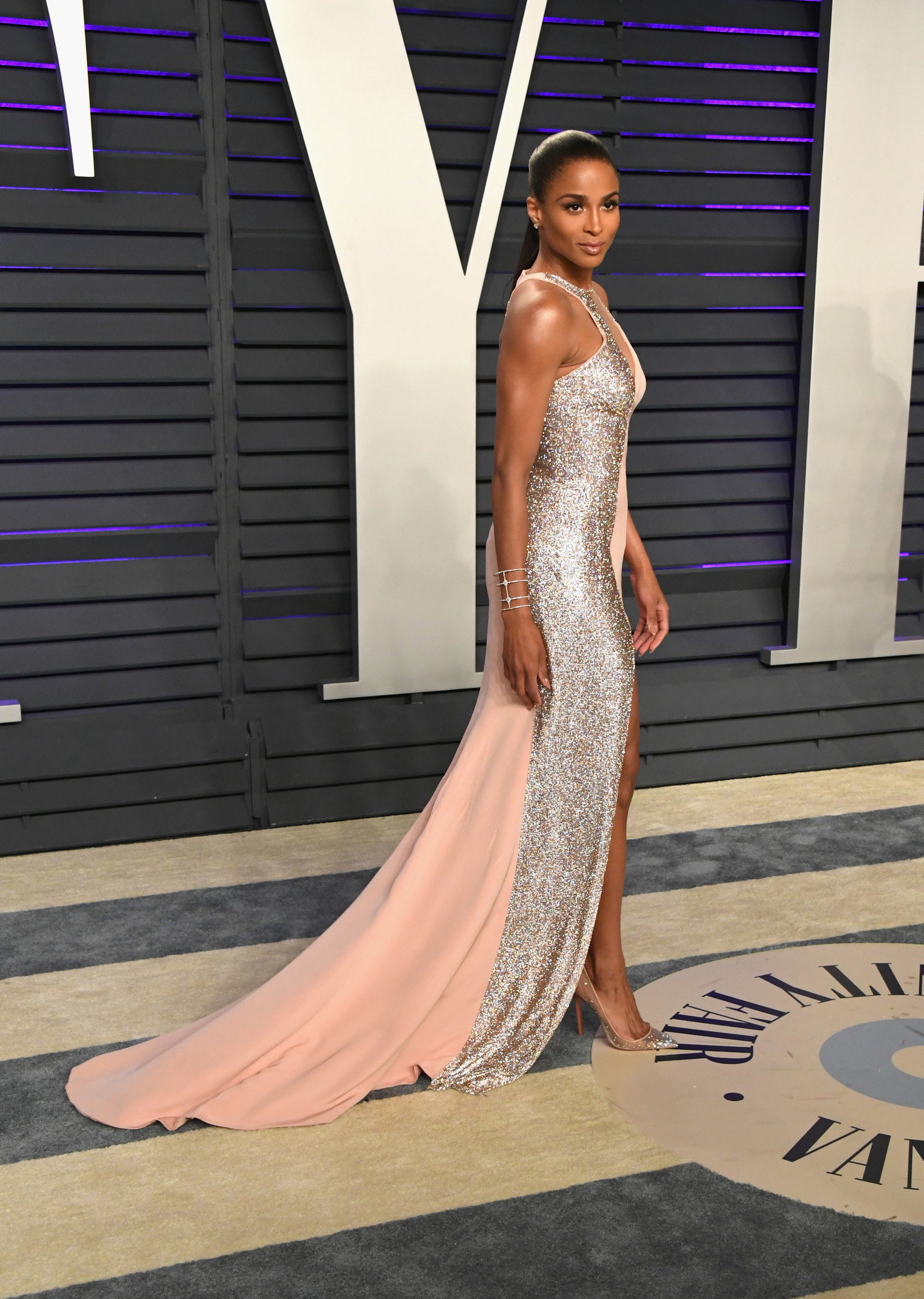 Meanwhile, Russell basically did what we'd all do in the presence of a mystical being, which is this: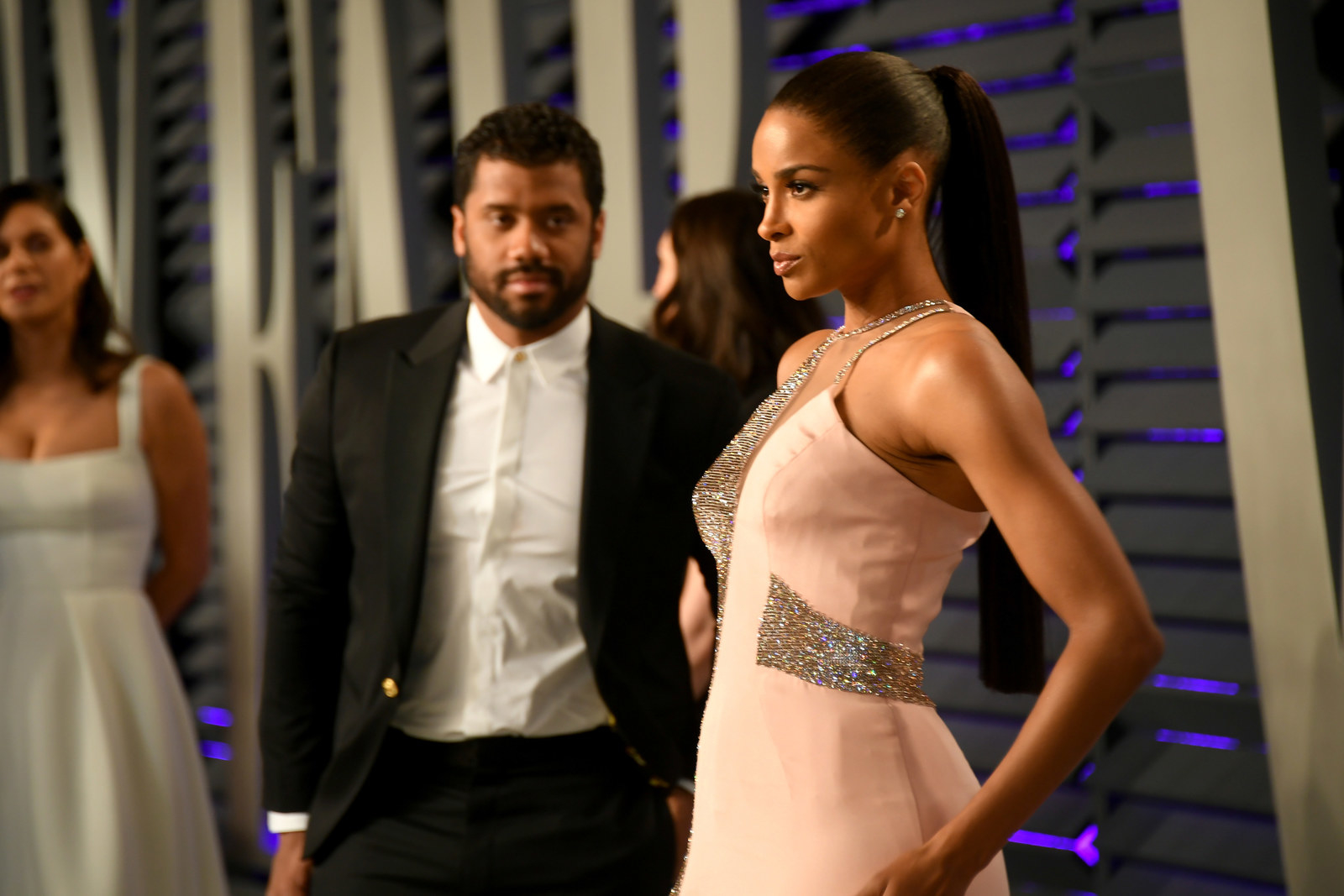 And THAT'S when he noticed a bunch of creases threatening to mess up Ciara's photograph yet again...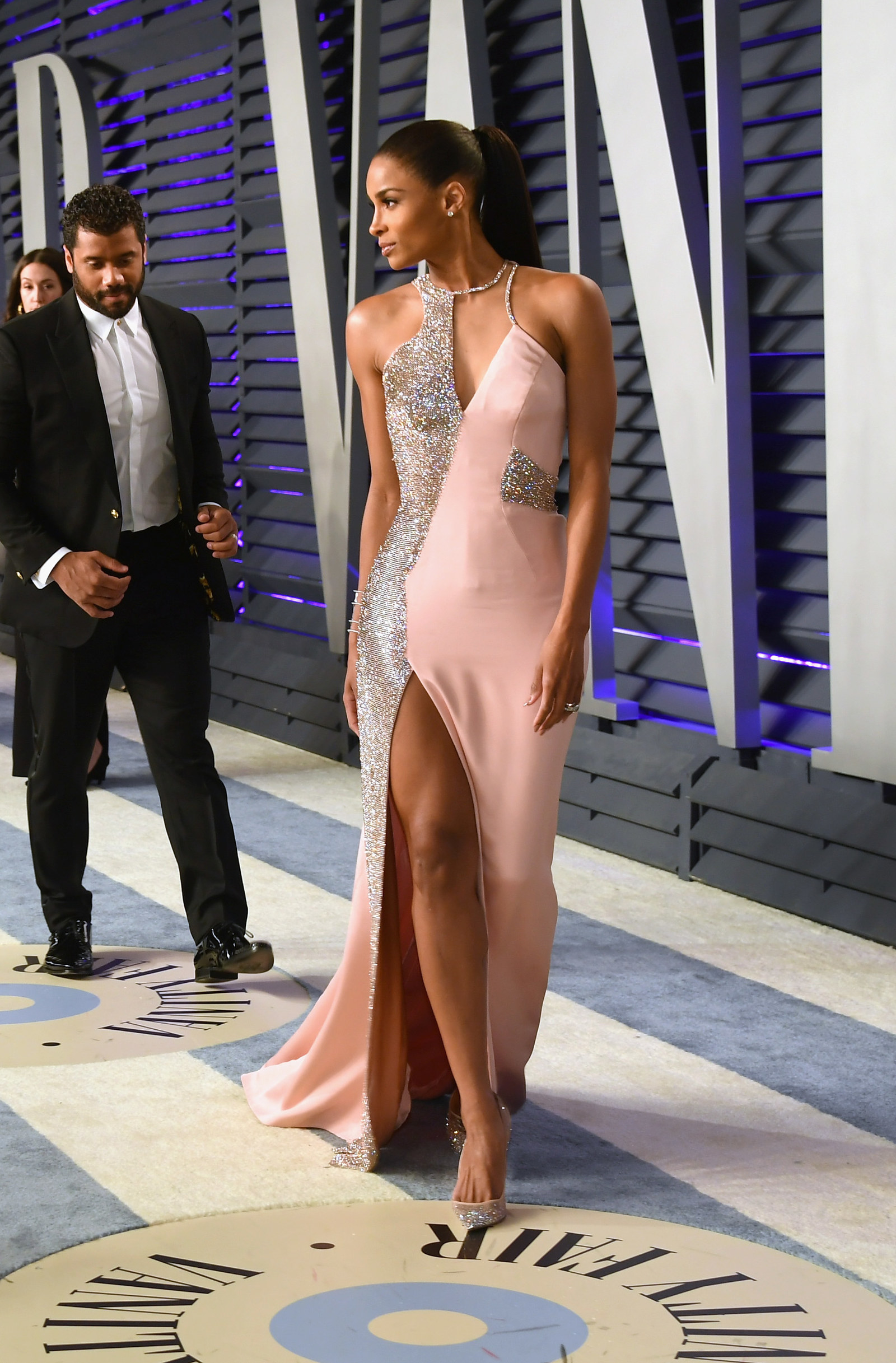 So he dutifully scurried over and straightened out the fabric. A PARTNER, Y'ALL!!!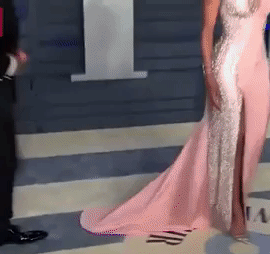 Cici shared the clip of the whole event on her Instagram page, along with a single heart emoji.
Is it a double-standard that in 2019 any footage of a famous cishet man unapologetically assisting and doting over a woman in a public forum goes viral? Yes. Is this also a very cute and heartwarming example of black love that brightened my day and motivated me to share with you all? Very much so.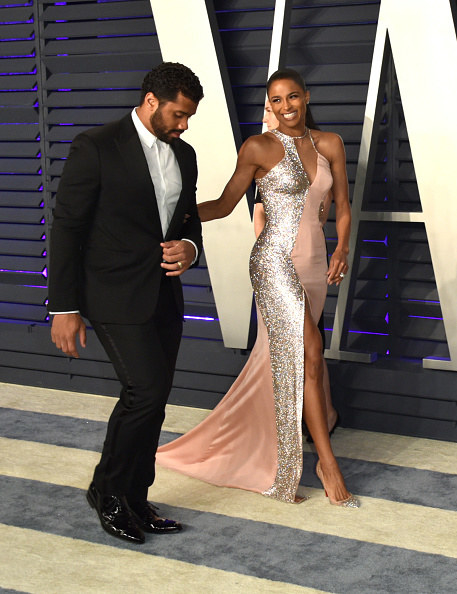 (P.S. This backseat behavior isn't new to Russell. He did the same thing when Ciara bodied the #InMyFeelingsChallenge during their honeymoon.)
DEAR CICI AND RUSS: I WOULD SAY GET A ROOM, BUT PLEASE DON'T!!! THE WORLD NEEDS MORE LOVEEEE <3