So, Coachella happened last weekend and a bunch of amazing (and awkward) things went down. But if you take away anything from this year's festival, let it be this: 78-year-old Calypso Rose just made history as the festival's oldest performer!!!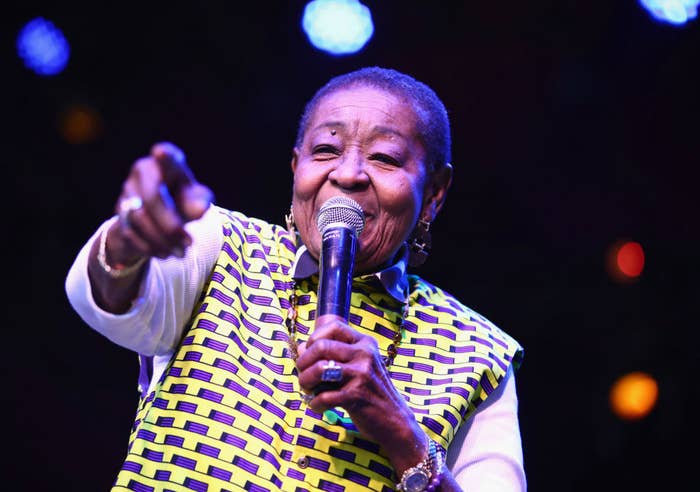 Her 45-minute set had the crowd MOVING, especially when she brought out fellow Trini soca star Machel Montano for her latest single "Young Boy," (think How Stella Got Her Groove Back, but Stella's an older widow), and Jamaica's Walshy Fire of Major Lazer.
Also, can we please talk about how she took a tiny tumble — cuz, ya know, life — and then CONTINUED TO SING...
...AND THEN BUSS A WHINE!!!
The magnitude of the moment wasn't lost on Walshy Fire, who explained what performing at Coachella meant for him and the entire Caribbean diaspora. "You, the fans, don't know how much it means to us to see your passion for the sounds and stories of where we are from," he wrote.
And like I said before, Machel Montano and Calypso Rose both hail from Trinidad & Tobago (respectively), so you can only imagine how the 30-year-old must have felt performing such a historic set with his homeland's living legend. If not, this photo says it all:
But don't get it twisted, cuz Calypso Rose has been making history and headlines looooong before Coachella was even an inkling of an idea.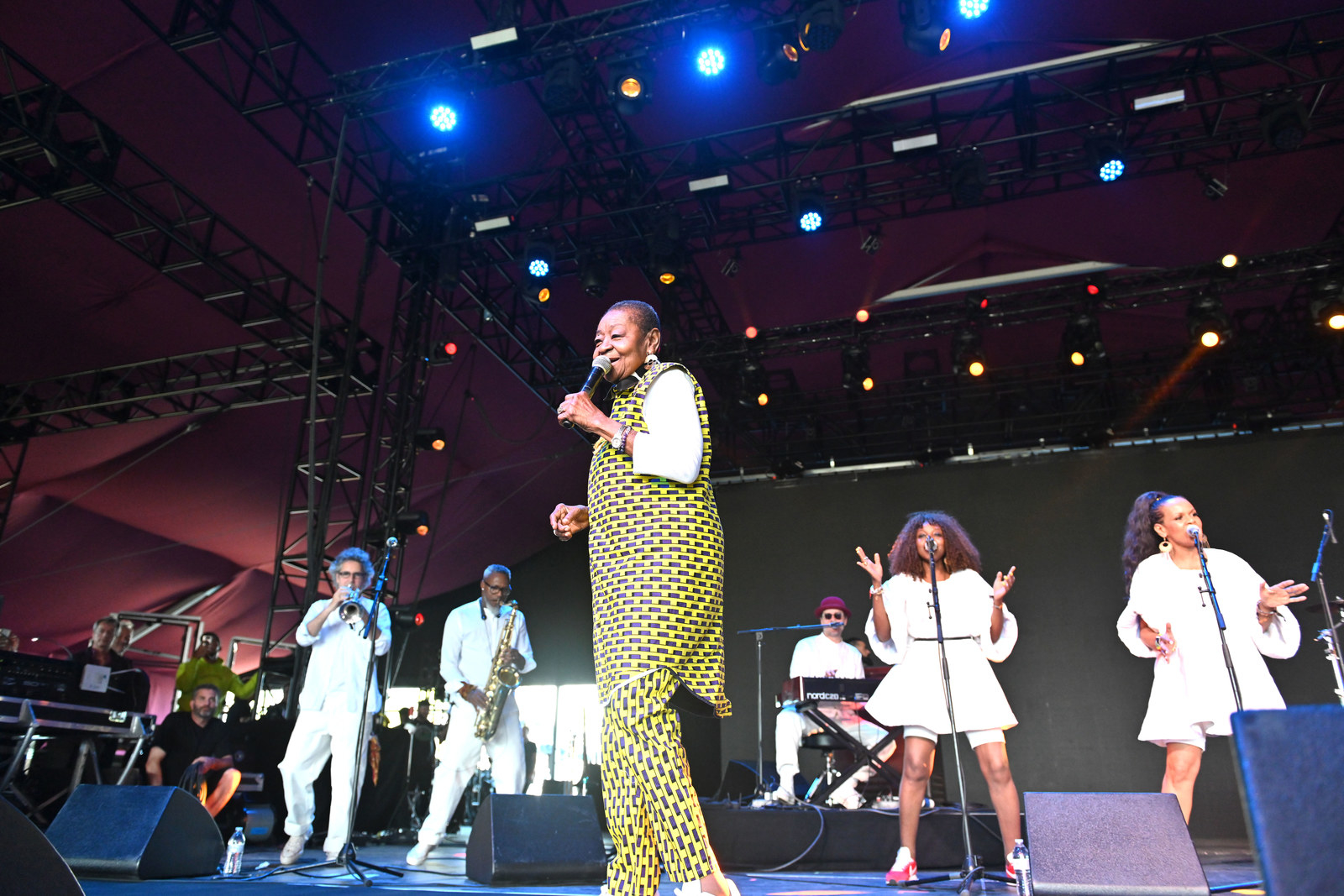 And that's only the tip of the #impact iceberg. While her dexterous storytelling skills and vivacious vocals have earned her critical-acclaim and countless awards worldwide, it's her defiant marrying of her art and her unapologetic feminist politics that've made Calypso Rose a calypso and soca pioneer and an international trailblazer.
The best part about all this is that Calypso "Age Ain't Nothing But A Number" Rose will be coming to a European city near you this spring/summer and dropping a new album very soon. Until then, watch the new "Young Boy" music video and thank me later.
THANK YOU FOR BEING YOU, QUEEN!!! CALYPSO ROSE TO DA WORLDDDDDDDDD <3