Patrice, here! As a beauty writer for BuzzFeed's As/Is, I'm back at it again with a fun new beauty find: Black Opal's COLORSPLURGE Liquid Matte Lipstick, a high pigment, full coverage lippie that'll only cost ya $9!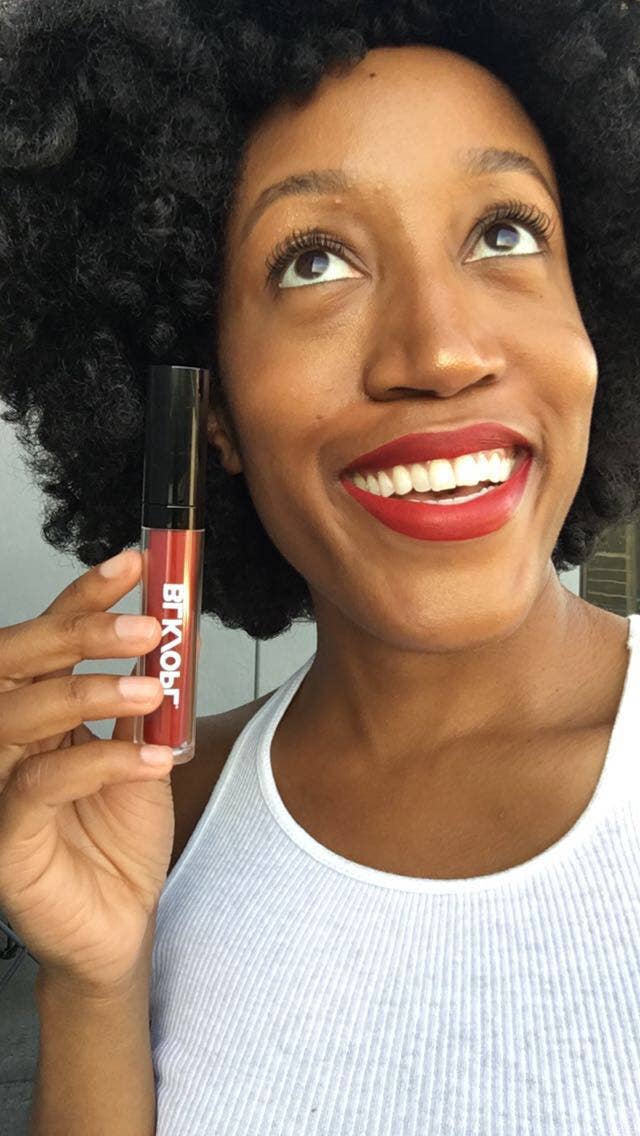 Not gonna lie, I was a bit skeptical about whether these eight bold shades would deliver on the high pigment front. Sure, the color looked great inside the bottle, but would it translate on my brownish, pink lips? YESSIR! What I saw was exactly what I got.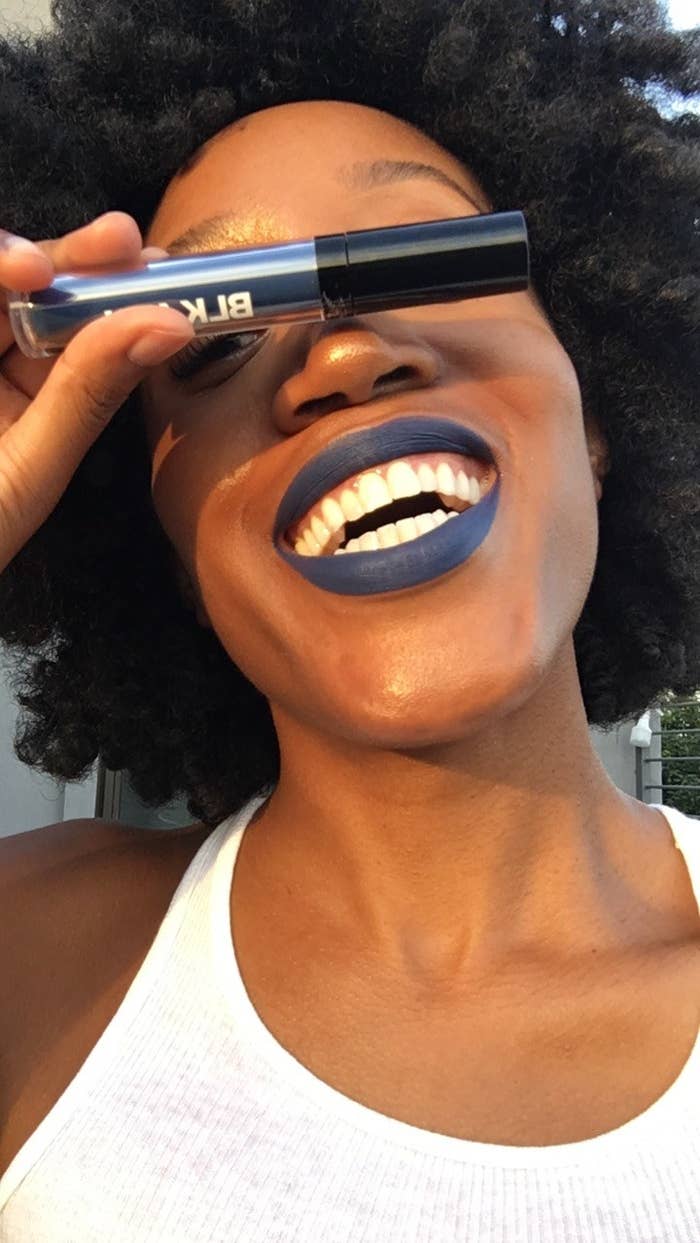 Black Opal also promised a long-lasting, feathering-free wear, so I decided to put these babies to the ultimate test: stuffing my face with Sichuan chili oil fish! Well, I'm happy to report that the lipstick held it's own, only smudging slightly in the center of my lips.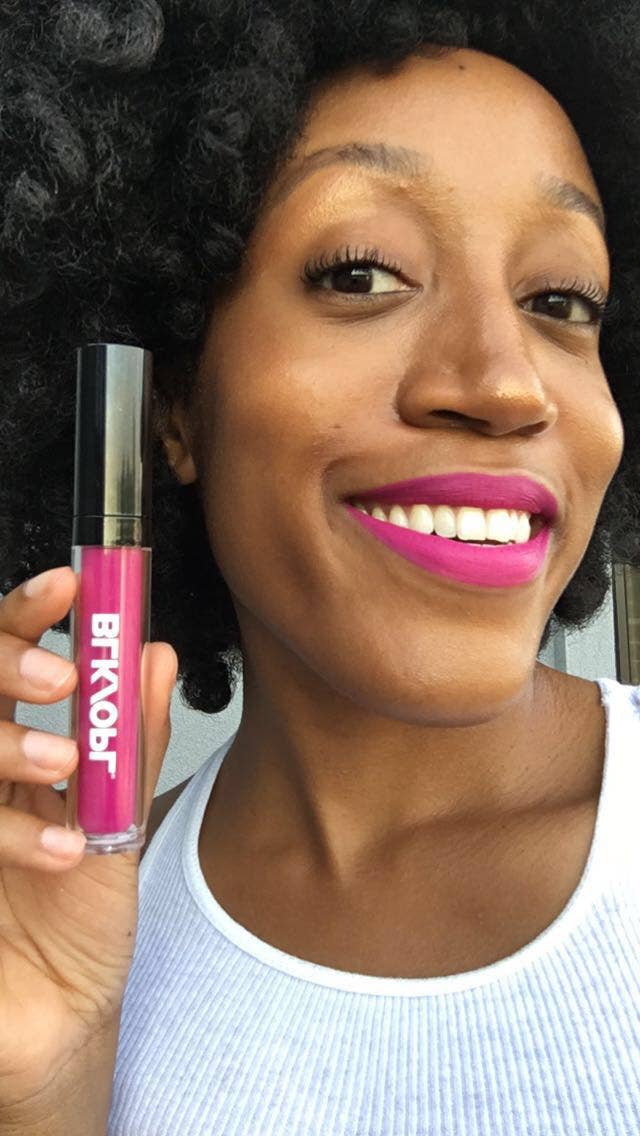 And in case you're like me and tend to clutch your beloved lip balm whenever you hear the words "matte lipstick," FEAR NOT! While I did apply a thin layer of my fave Glossier Balm Dotcom before each COLORSPLURGE application, my lips never, ever, ever felt dry or crusty while rocking this lipstick. The formula has antioxidant vitamins C and E, which condition and protect the skin.
So here are all eight shades in their rich, vibrant glory. They're comfortable, they're dependable, and they're affordable! What more could you ask for in a liquid matte lipstick???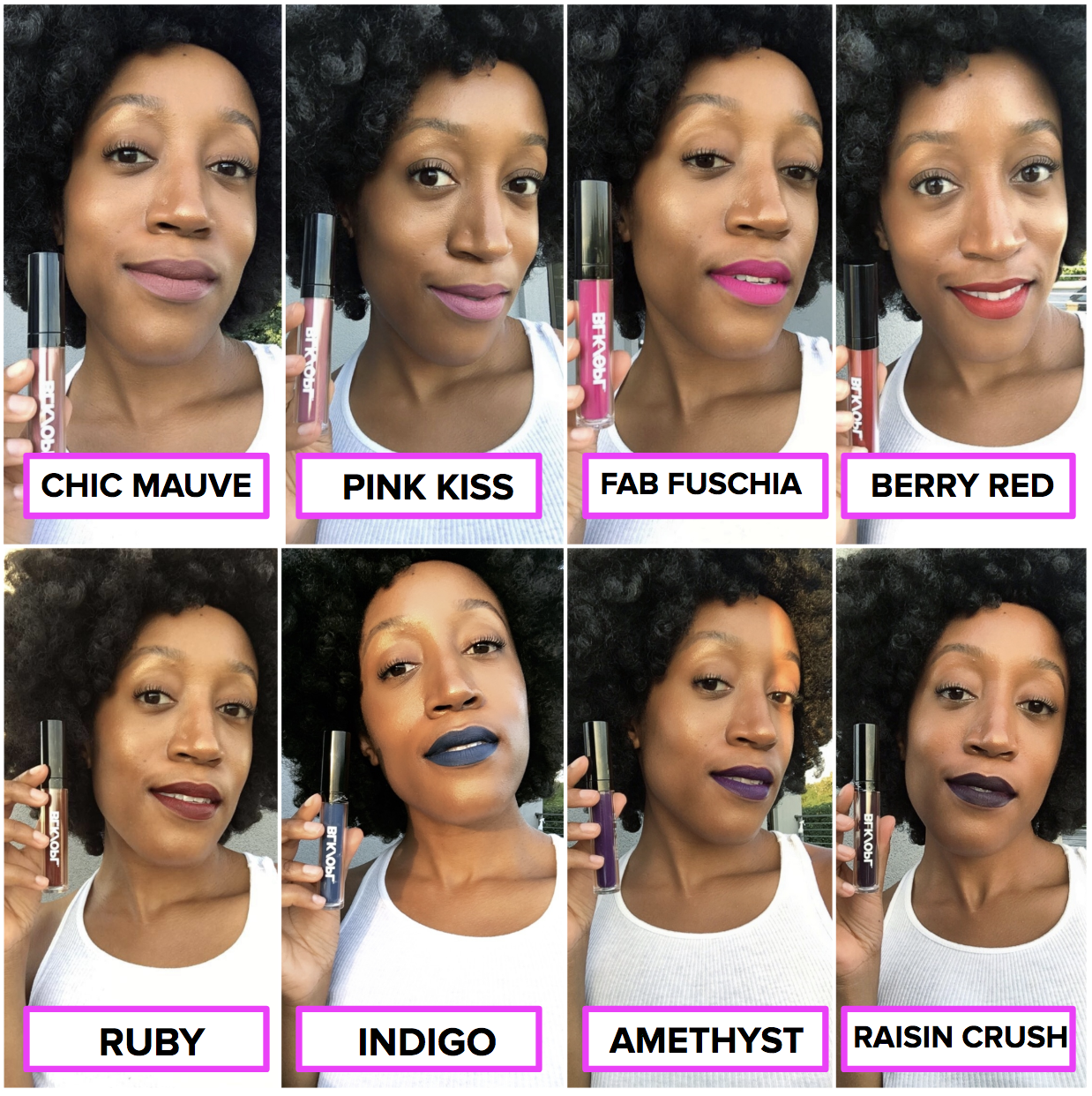 So inquiring minds (AKA ME) wanna know: What other fun beauty products should I try out? If there's anything you've been eyeing, but aren't 100% sure about, lemme know and maybe I'll review it in an upcoming story.