Meet Olivia Anakwe. She's a 21-year-old psychology major who also models for some of the world's biggest fashion designers.
She recently took to Instagram to share a frustrating hairstyling experience that's far too common among black models, especially those with coily and kinky natural hair.
Olivia recalled showing up to a recent fashion show, wearing her hair natural as asked, only to be allegedly ignored and then mishandled by hairstylists backstage. Apparently, the only beauty professional on-site able to style her natural hair in cornrows was the nail technician.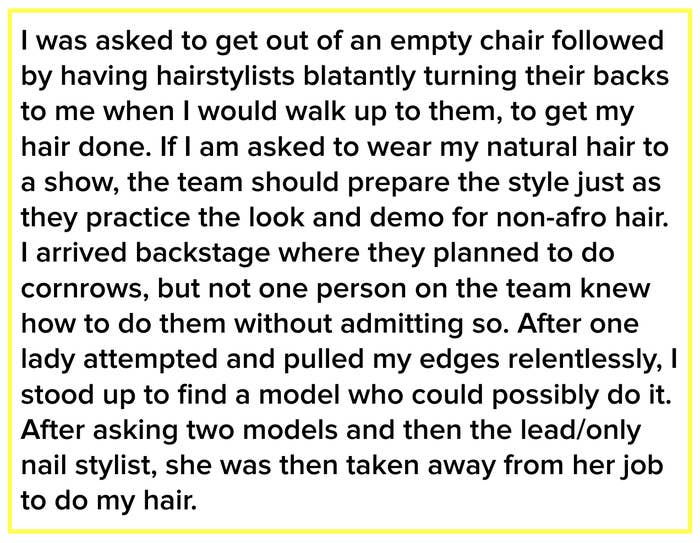 The young model used this experience to highlight the larger issue of skill disparity between black hairstylists, "who are required to know how to do everyone's hair" and non-black stylists: "It's 2019, it's time to do better."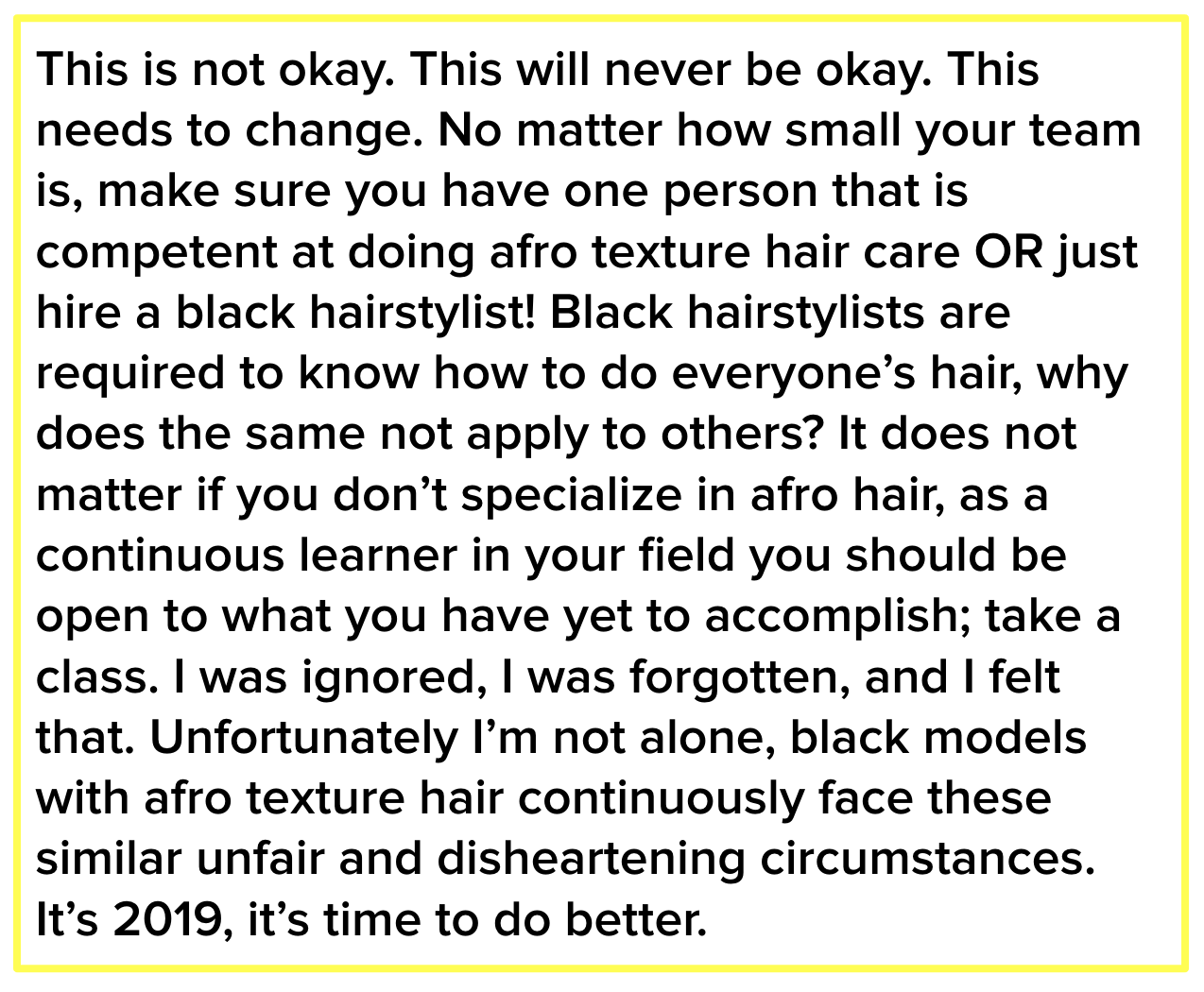 As Olivia also pointed out, "black models with afro texture hair continuously face these similar unfair and disheartening circumstances." Take fellow runway model Londone Myers, who posted a video of herself being ignored by hairstylists backstage at a fashion show in 2017. "I'm so tired of people avoiding doing my hair at shows," she wrote on Instagram.
Londone shared a screenshot of Olivia's caption and encouraged her fellow models to take a united stand against the fashion industry's blatant disregard for the styling and caring for black natural hair textures. "You don't have to be hesitant about losing out on jobs anymore because they can't blacklist us all," Londone said.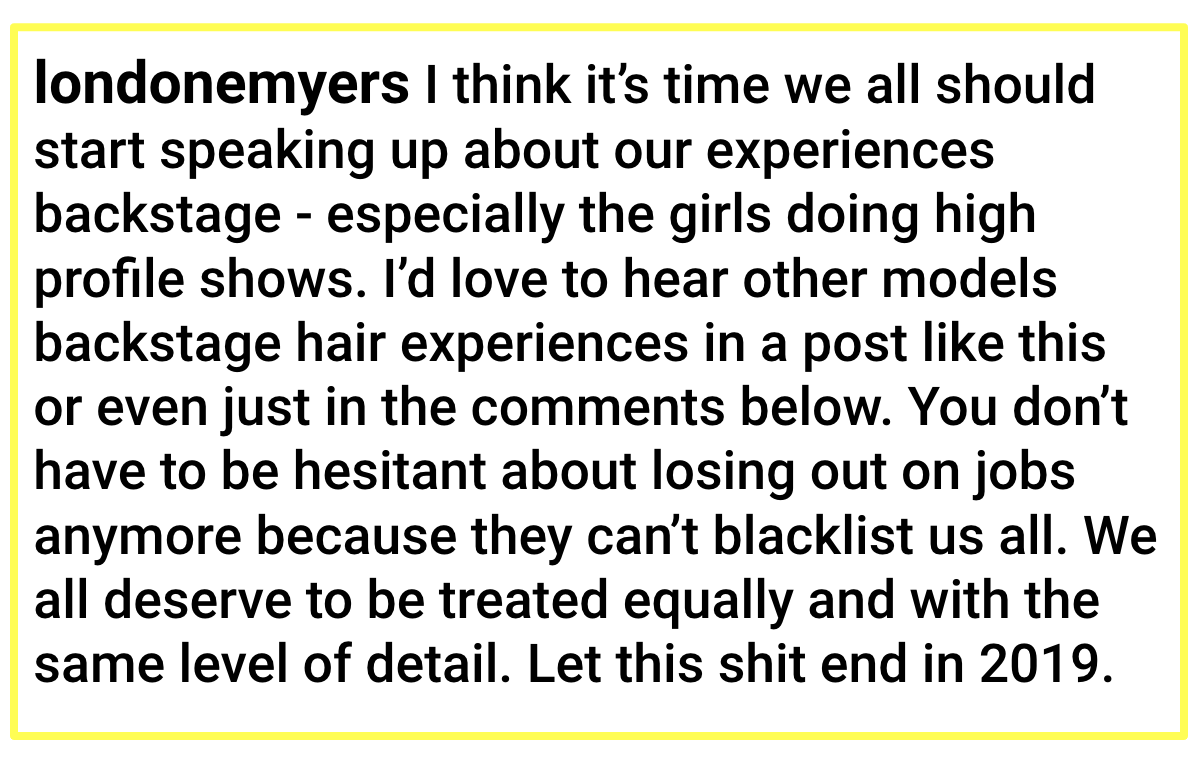 BuzzFeed spoke with cosmetologist Antoinette Hill, lead hairstylist for VH1's Love & Hip Hop NY, who suggested that both the problem and solution starts with education. "I think that there is a knowledge disparity amongst cosmologists when it comes to kinky coiled hair as opposed to straight textures because of the curriculum taught in cosmetology school," she explained.
"I attended LIBS Beauty School in the mid 90's and I was not taught anything about kinky hair. In fact the only thing relatable to African American textures that was barely taught was how to [chemically straighten it with a relaxer]," Antoinette continued. "Beauty school education was only preparing future cosmetologist for Caucasian hair."
OK so to recap: cosmetologists of no color, please take some continuing education classes to step up your natural hair game. Fashion show folks, please hire hairstylists who are well-versed in ALL types of hair textures. Because like Olivia and Londone said, it's 20-FRICKING-19!