So you've probably heard of Billie Eilish by now. The 17-year-old pop phenom has been smashing charts worldwide with her debut No. 1 album When We Fall Asleep, Where Do We Go?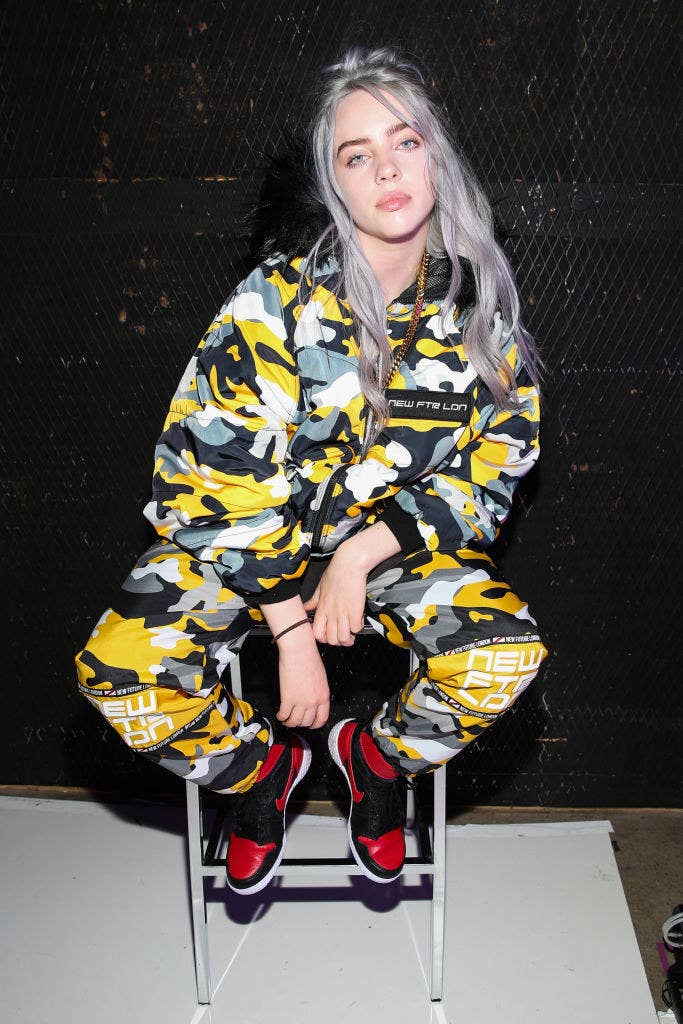 Remarkable music career aside, Billie's also been crowned a style icon by a ton of publications, many of which credit the young star for pioneering loud, larger-than-life streetwear ensembles that defy gendered fashion norms.
But I'm not here today to talk about Billie's style. I'm here to credit the music fashion icons who pioneered streetwear for women looong before Billie was even born. Because, like most trailblazing, definitive fashion, and beauty trends, this wave was actually set forth by black women.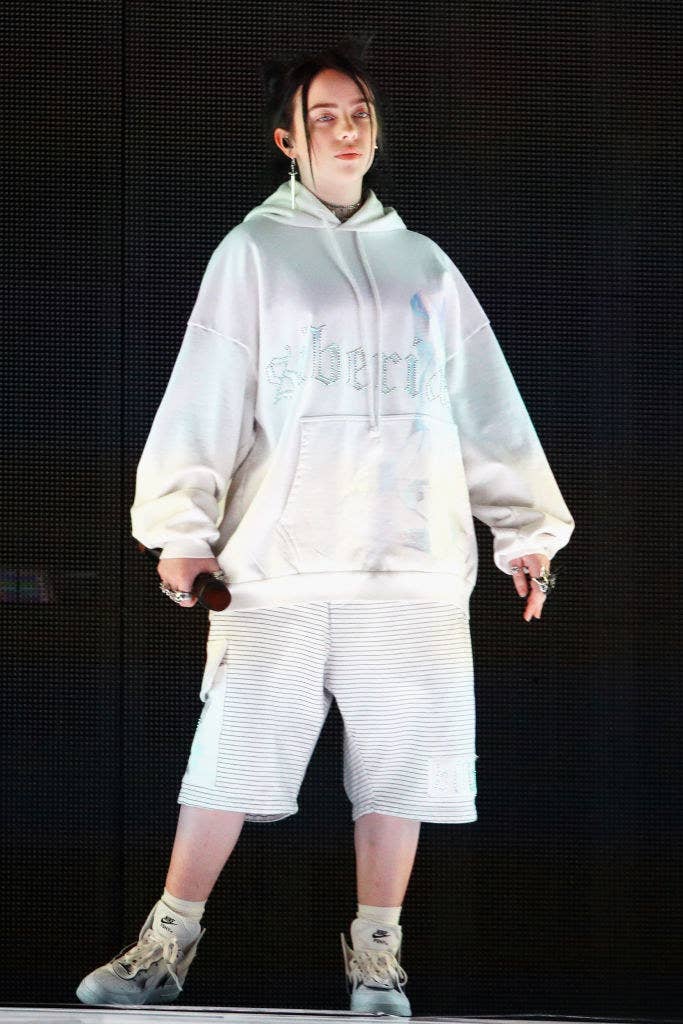 1.
SWV gave us the eighth wonder of the world "Weak" and other timeless joints like "Right Here (Human Nature Remix)" and "You're the One," so the R&B group could've hit the stage in potato sacks and we still would've stanned.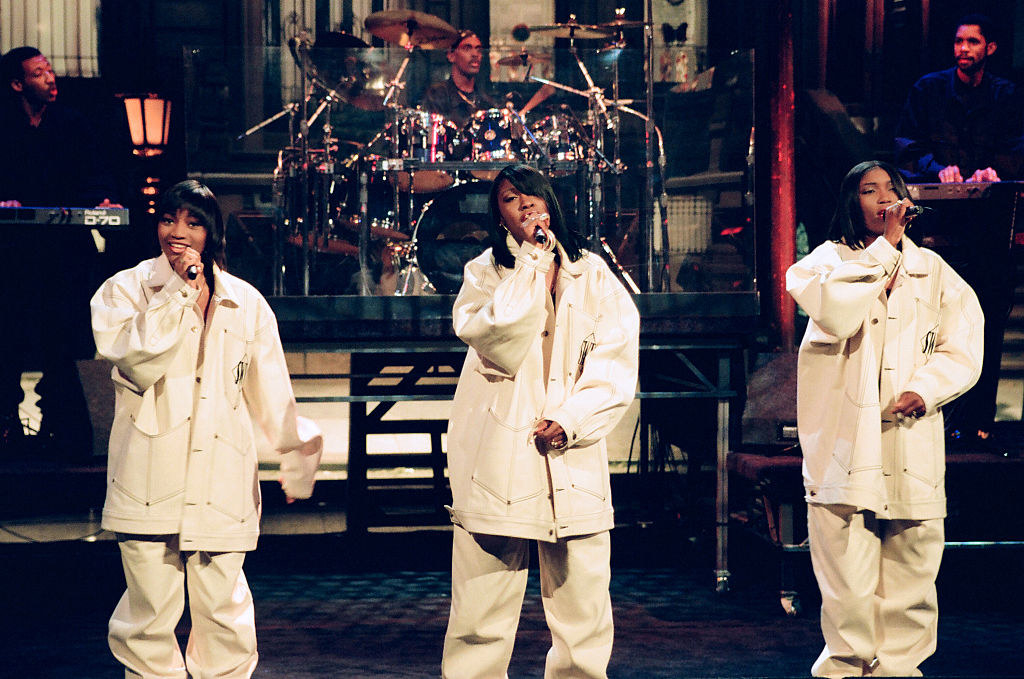 But Bronx natives Leanne "Lelee" Lyons and Cheryl "Coko" Gamble and Brooklyn girl Tamara "Taj" Johnson consistently brought the lewks, proving that women singers and "mens" streetwear weren't mutually exclusive.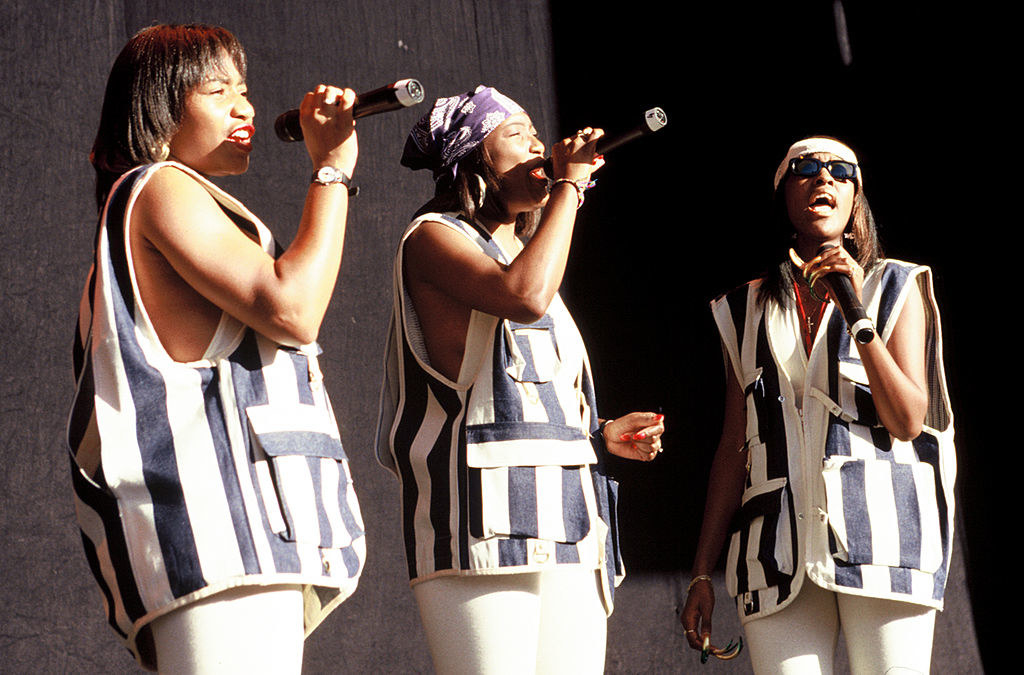 2.
Xscape was another wildly successful 90's R&B group that sang down while dressed in around the way attire.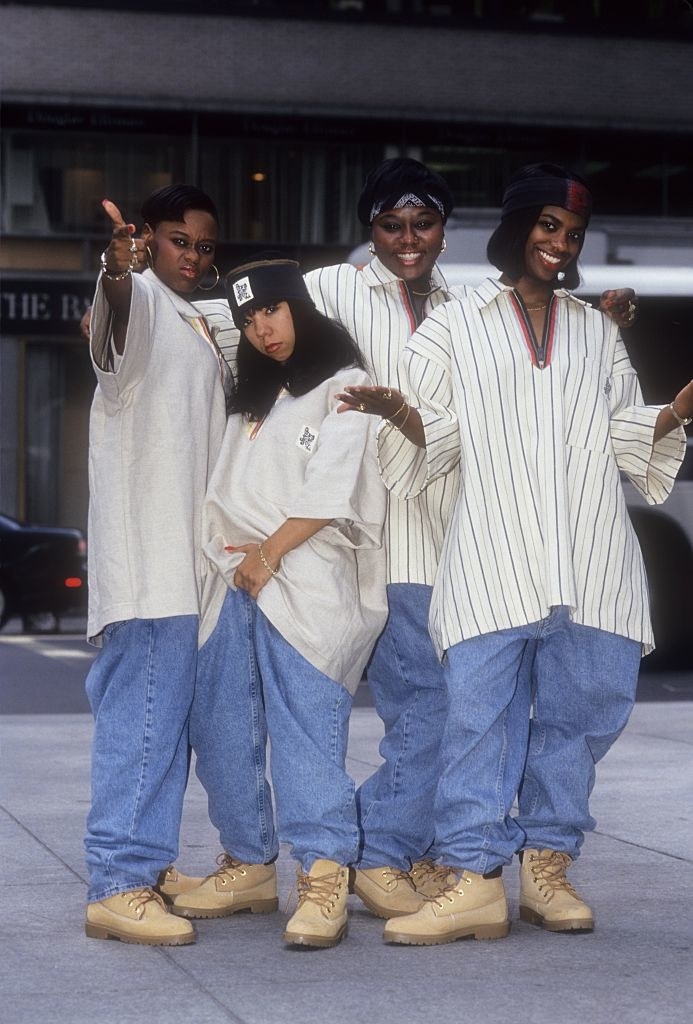 3.
You can't* talk about streetwear music icons and NOT talk about Brooklyn's own Aaliyah Dana Haughton. I'll bet my next paycheck that her iconic Tommy Hilfiger looks alone generated the brand hundreds of millions in sales.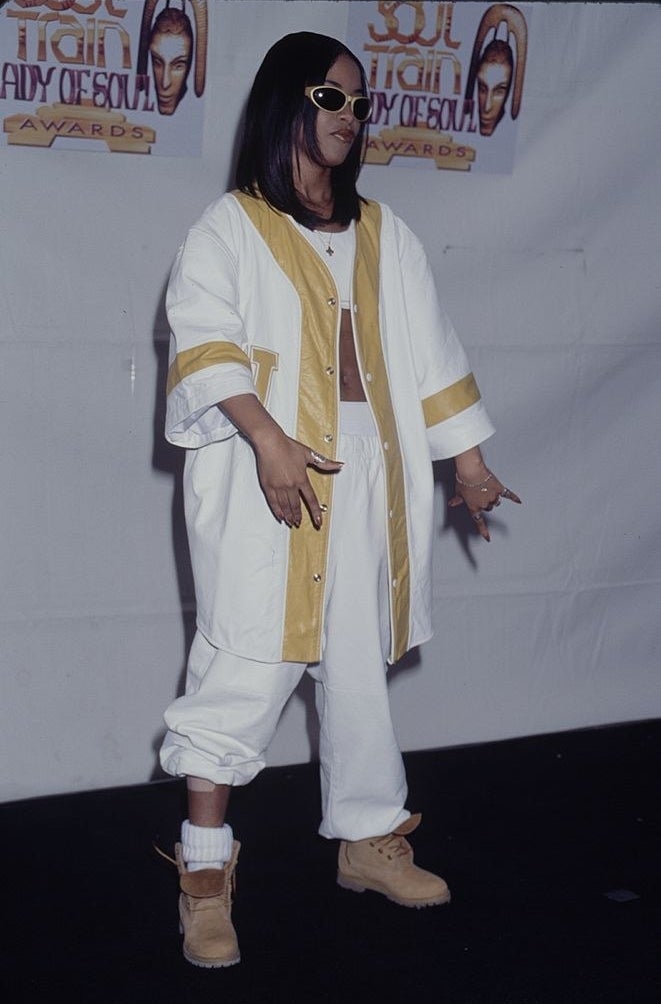 Babygirl ushered her unapologetic aesthetics into the predominantly white pop princess landscape, broadening and diversifying streetwears trend on a global level.
4.
Da Brat's fashion and beauty game is unparalleled, as are her trailblazer receipts.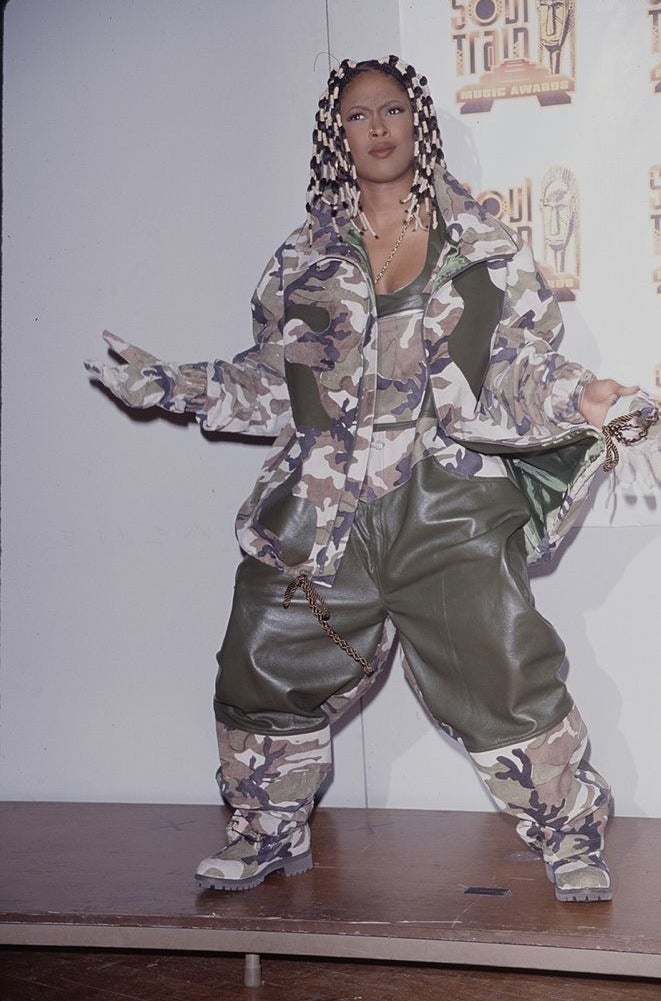 Not only did the Chicagoan's 1994 debut album Funkdafied make her the first female solo rap act to receive a platinum certification, but her infectious, swaggadocious style made her a must-have collaborator to superstars like Brandy, Destiny's Child, and Mariah Carey.
5.
I've got three letters for you: T-L-C.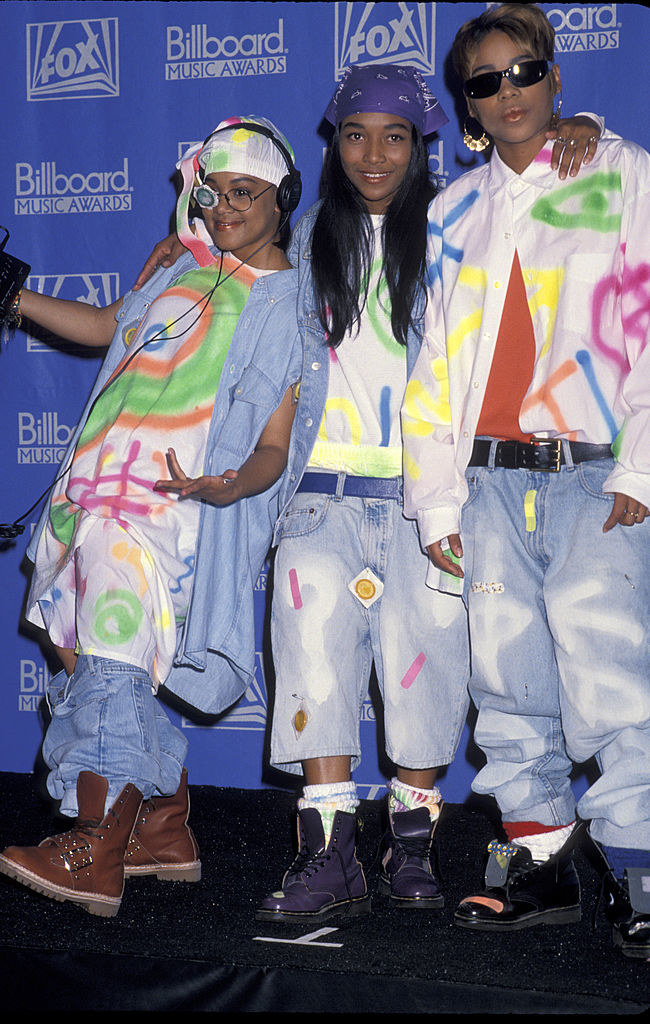 Throughout their illustrious decades-spanning career, TLC experimented with avant-garde garbs, set innovative trends, and demonstrated the limitless power and impact of black girl magic through music and fashion. And I, for one, am forever grateful!
6.
And then there's the inimitable rapper-singer-songwriter-producer Missy Misdemeanor Elliot.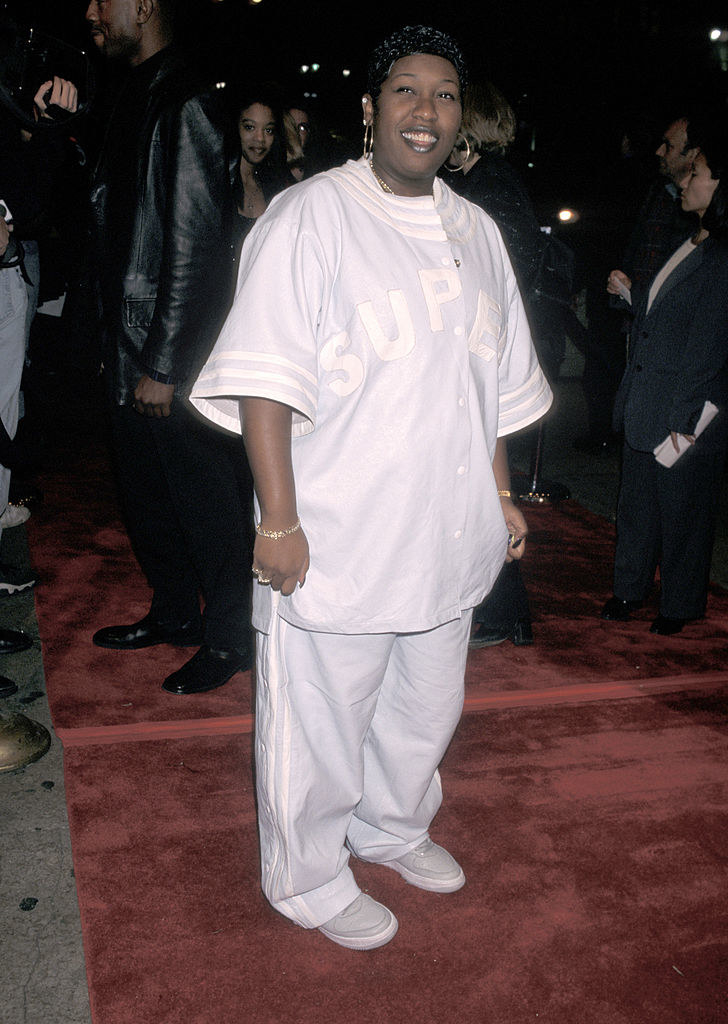 Where, oh where does one begin? The Virginia native's streetwear catalogue is peerless, regardless of gender or genre.
Between her music videos and red carpet ensembles, Missy has generated some of the most visually stunning style moments in music history, this legendary June Ambrose-styled "Michelin woman" suit included. To call her a creative genius would be a gross understatement.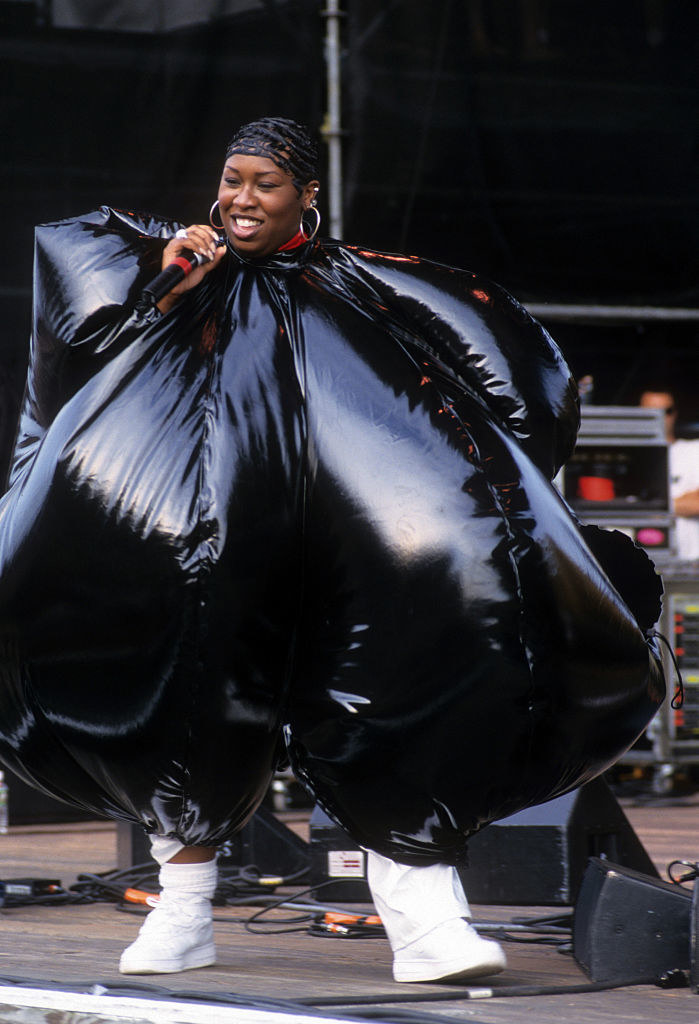 7.
Rihanna? Well, she's the most influential streetwear icon alive, periodt, full stop.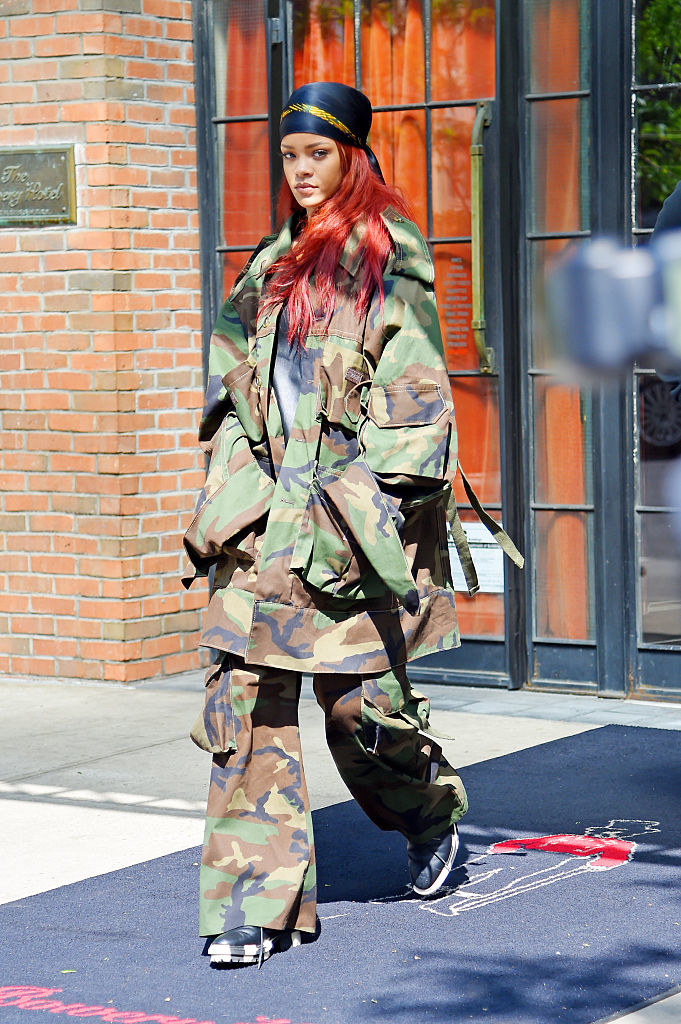 Whenever the bad gyal steps out in a gender-bending suit or a ginormous sleeping bag jacket, every style barometer from Vogue to GQ to Fashion Bomb Daily scrambles to consider it, and rightly so.
Interestingly enough, Rihanna differs from her abovementioned peers in that she didn't launch her career as a streetwear icon, but instead blossomed into one. As Rih's amount of fucks decreased, her penchant for "urban" clothes marketed towards men and "urban" (read: black) communities increased.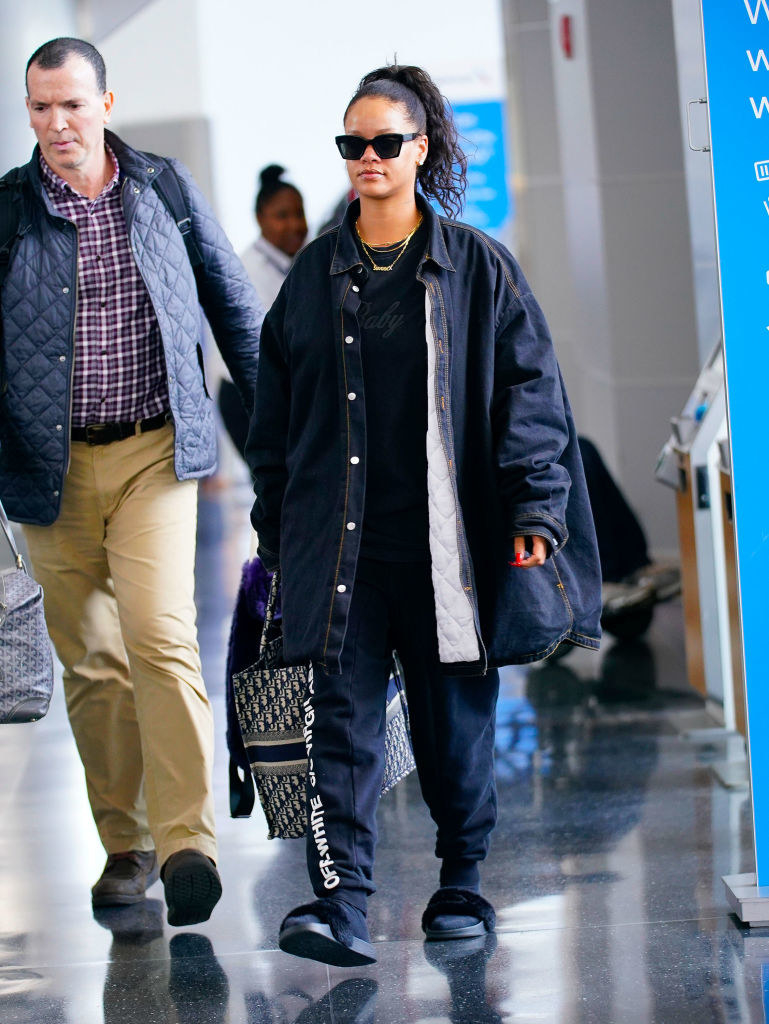 Rihanna's love of streetwear and her disregard for labels like "men's streetwear" and "women's streetwear" has single-handedly sparked a return of the looks that her sister predecessors immortalized (like Beyoncé did for leotards), blazing a trail for Billie and other newcomer music girls alike.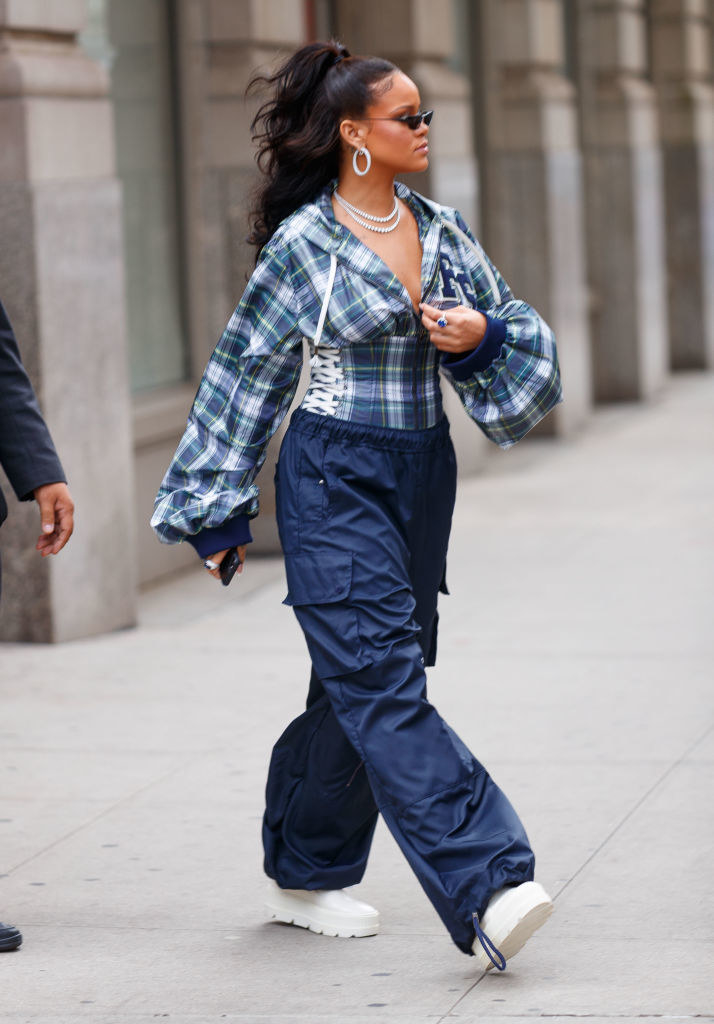 That's not to say that Billie's the only young woman in music who's been defying gender fashion norms and empowering audiences to wear whatever makes them feel confident and comfortable. British singer Ella Mai does it and Brooklyn-born rapper-singer Leikeli47's been doing it for a minute now with her prominent ski masks and Missy-reminiscent attire.
But crediting a white person for something considered to be groundbreaking without also crediting, acknowledging, and similarly celebrating the black women who paved the way only leads to erasure. And I'll be damned if I sit idly by while trailblazers like Missy, SWV, and TLC get overlooked on their own wave.