Wassup, world? Patrice, here. As the culture and lifestyle writer for As/Is, I love sharing bits and pieces of my own life with y'all. And if you know me, then you already know I'm a ~certified~ wig connoisseur. They're fun, versatile, and EASY!
So y'all can imagine how hype I was when I discovered Big Hair No Care, an affordable line of synthetic clip-in afro hair pieces and lace front wigs founded by UK-based fashion blogger and confidence coach Freddie Harrel.
I was in the mood for a little color, so decided on the Zero Drama Queen wig in ombre in 18 inches (it's also available in 14 and 16 inches.) The compact curls come tightly defined (think 3C/4C) with very little frizz and are manageable enough to gradually brush out and/or finger-comb for your desired look.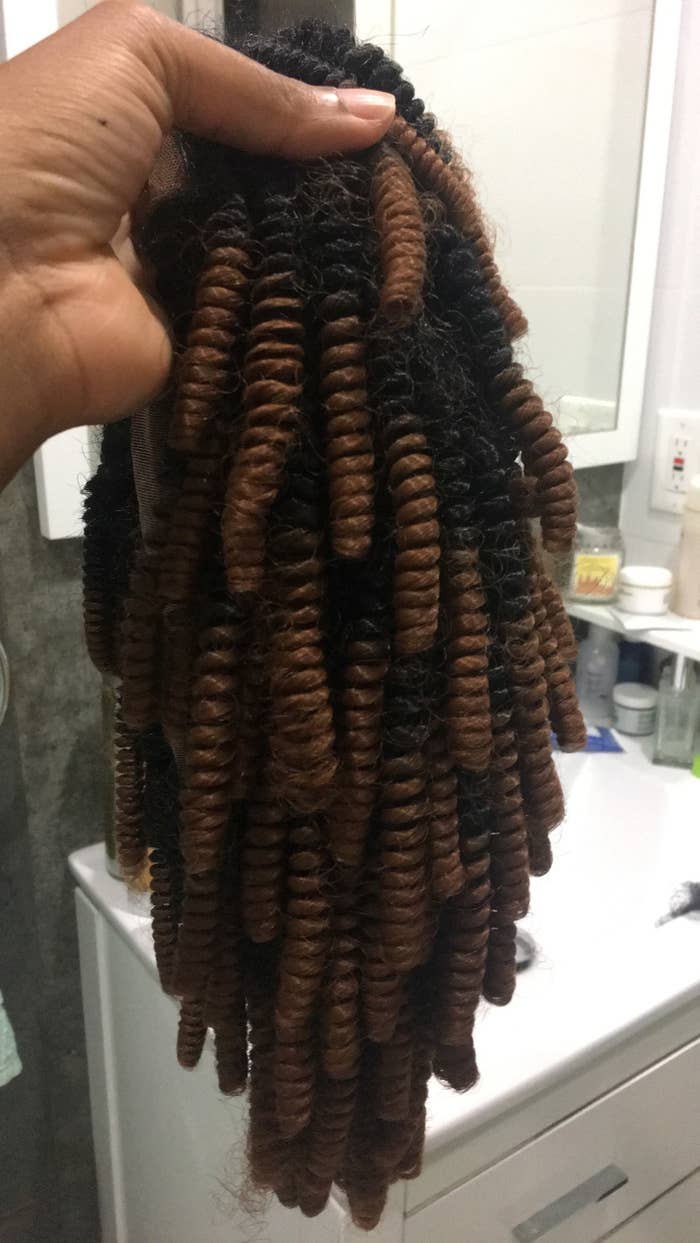 And unlike a lot of synthetic beauty supply store wigs, The Zero Drama Queen boasts four centimeters of fine, non-itchy Swiss lace, hand-stitched natural-looking knots, and a side part for when you wanna switch up the look. In other words, you won't be caught looking wiggy in this carefully crafted unit.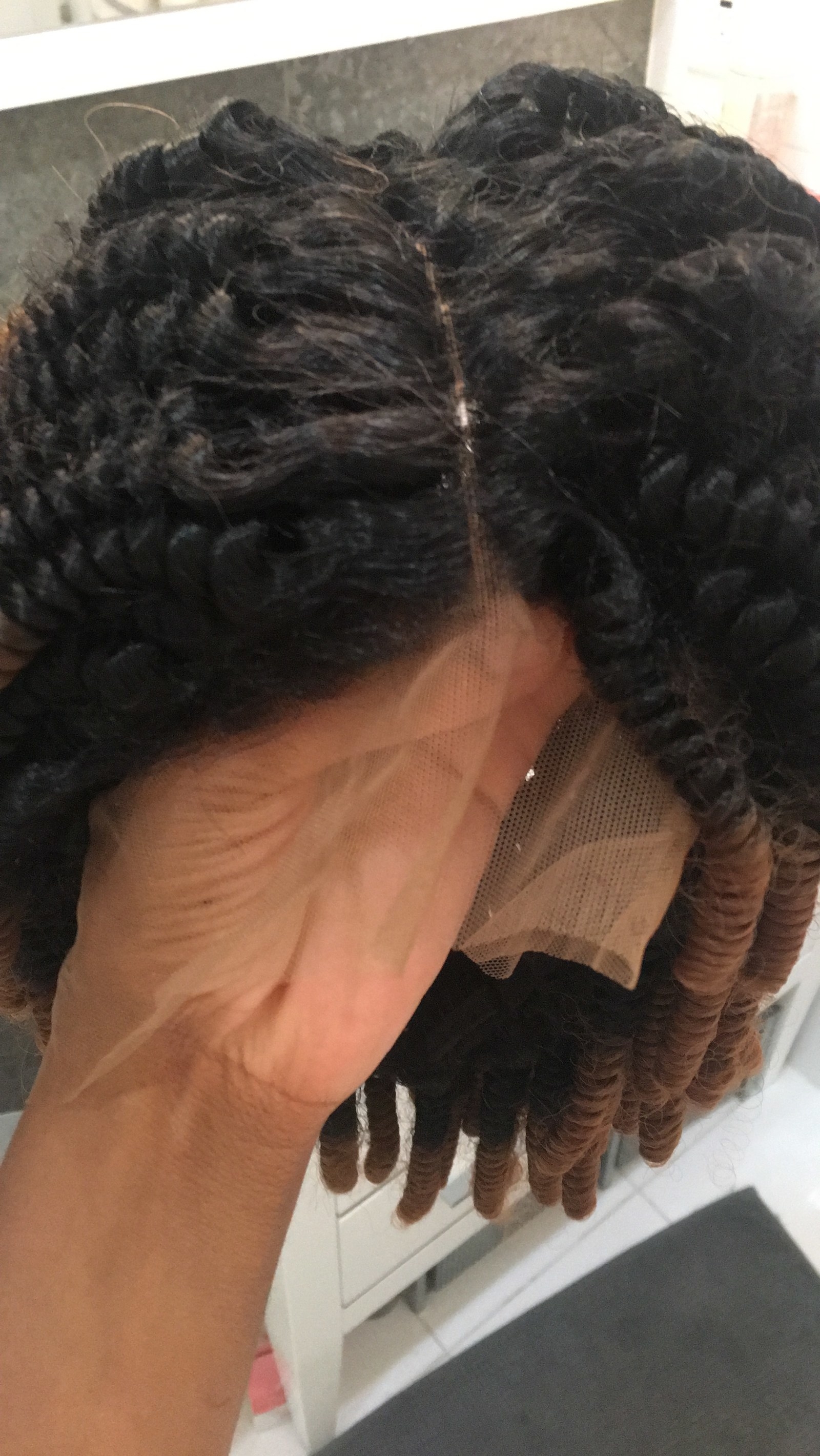 Once I trimmed the lace and separated and stretched the curls by hand, I was left with a bomb-ass fro that looked hella real. It's thick and dense, but also lightweight just like my own TWA. And even though the hairs have less alkaline base coating than traditional synthetic hairs, the unit still felt soft and looked nourished. TENS ACROSS THE BOARD!!!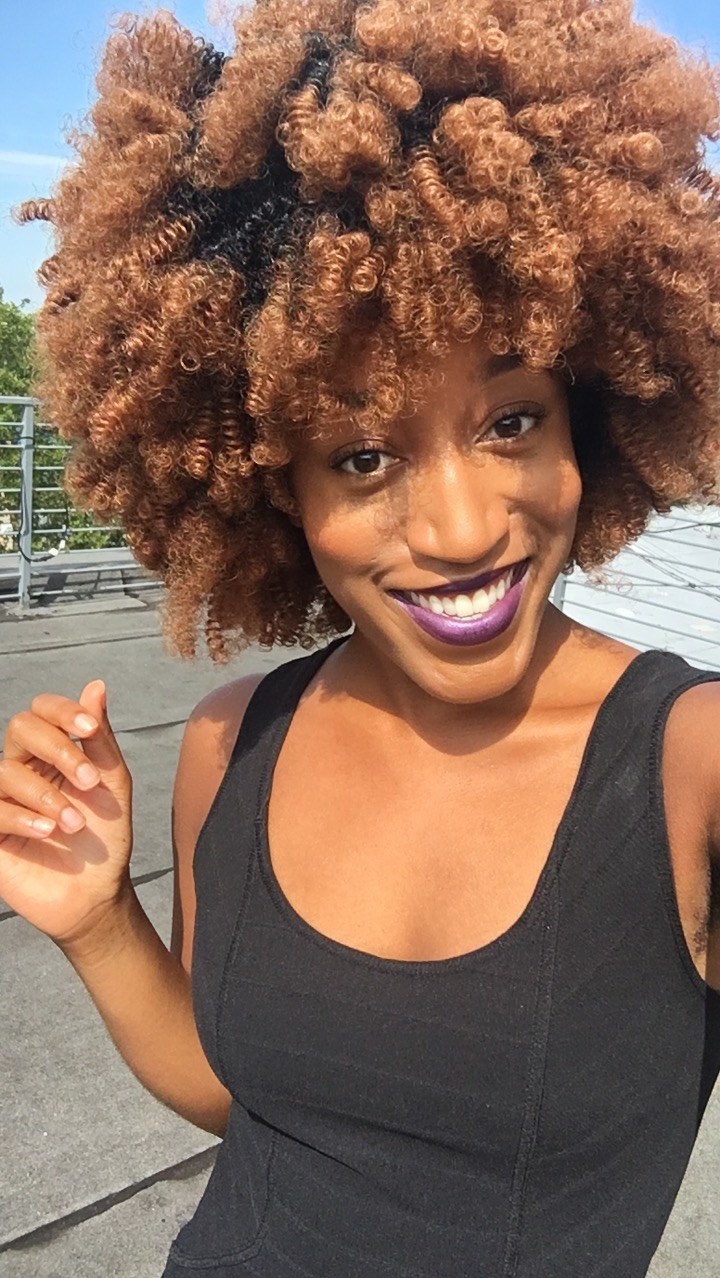 Well there you have it! A synthetic lace front wig that's as poppin' as our God given coils? Look no further than The Zero Drama Queen!!!