This is Amandla Stenberg. You definitely know her because this 19-year-old actress stays hella booked and busy. Most people know her as Rue from The Hunger Games franchise, but she's also starring in THREE major films this year: The Darkest Minds, The Hate U Give, and Where Hands Touch.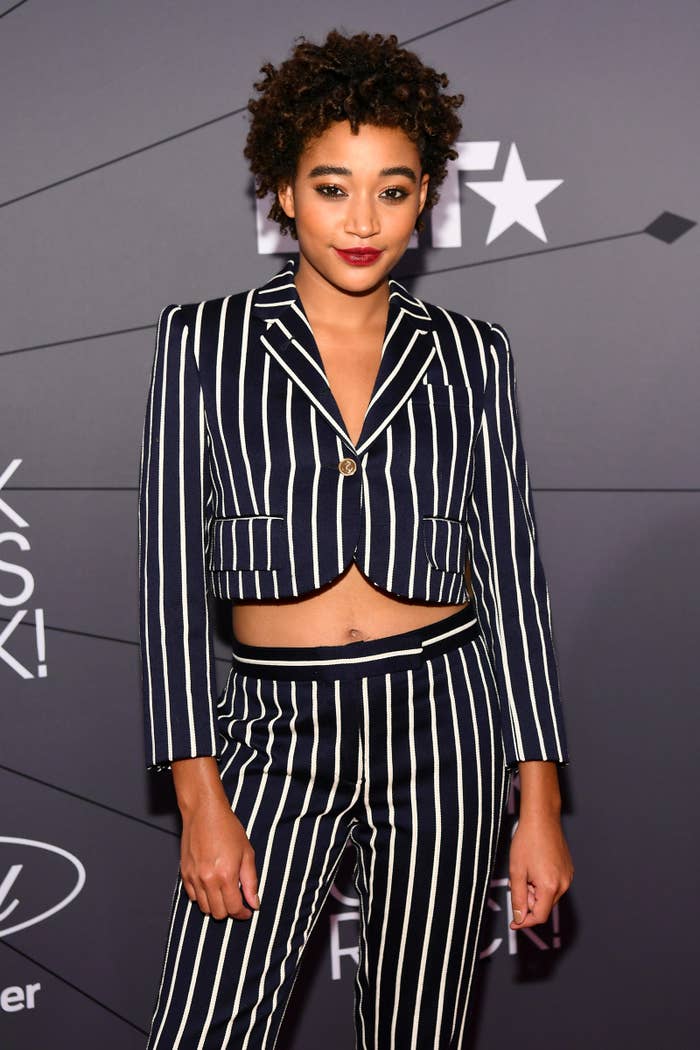 Amandla was tapped to cover Variety's annual Power of Young Hollywood issue and in the feature she reflects on her career in a very real way, addressing everything from having light-skin privilege to being labeled a "young woke activist" by white media.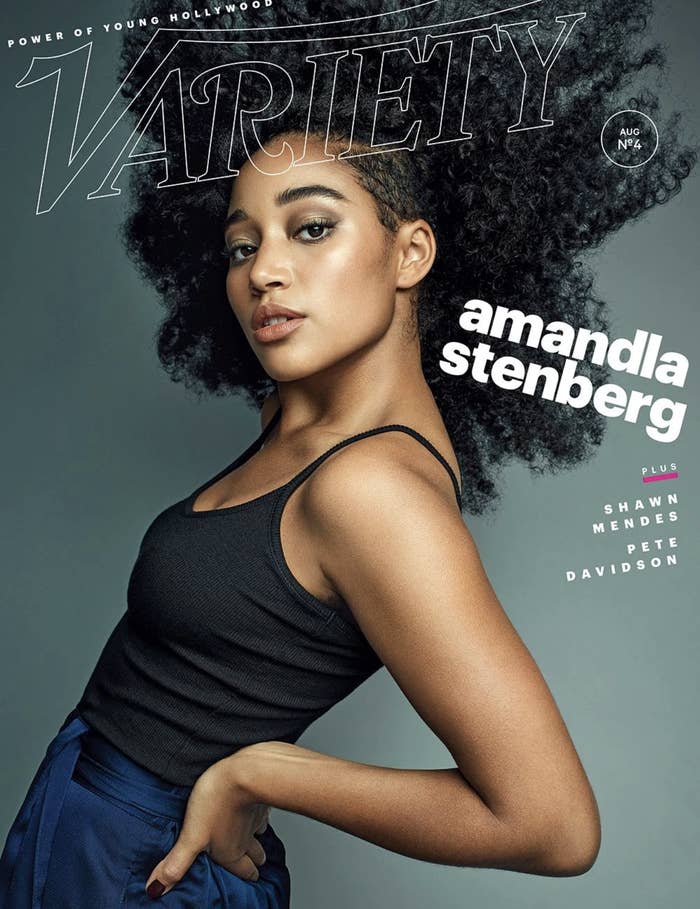 "Something interesting has happened with me and Yara and Zendaya — there is a level of accessibility of being biracial that has afforded us attention in a way that I don't think would have been afforded to us otherwise," she told Variety. "Me and Yara and Zendaya are perceived in the same way, I guess, because we are lighter-skinned black girls and we fill this interesting place of being accessible to Hollywood and accessible to white people in a way that darker-skinned girls are not afforded the same privilege."
Some people have questioned the truthfulness of Amandla's claim—which she first made last March—arguing that Black Panther filmmaker Ryan Coogler initially considered and offered the role to Letitia right off the bat (Coogler has neither confirmed nor denied Amandla's claim.) More controversy arose when Amandla was cast as Starr in the highly-anticipated adaptation of the award-winning YA novel The Hate U Give, despite the character being portrayed as a dark-skinned girl on the book cover.
The in-demand actress also shed light on being cast as Ruby Daly in the now-playing sci-fi thriller Darkest Minds, telling Variety that she jumped at the opportunity in part because "the character was written white." "It was exciting for me to have a black girl at the helm, because we've seen these with Jennifer Lawrence and Shailene Woodley, and they've done a fantastic job. But we've never gotten diverse representation."
In addition to dominating the silver screen, the teen powerhouse has made headlines from a young age by publicly addressing taboo topics, including calling out a famous reality TV socialite for appropriating black culture, and coming out as bi-sexual and, more recently, gay. And while her continued outspoken advocacy has earned her titles of "woke" and "activist," she told Variety those labels weren't self-titled, but instead resulted from "white media" outlets and their "tendency to oversimplify."
Overall, Amandla appears to be hopeful for the future of Hollywood, but still believes there's much more work to be done: "I've been acting since I was a very little kid, so I have been aware of how the industry works. We're at a turning point, but we have by no means fixed the misogyny of Hollywood or white patriarchy. But in terms of how we diversify our sets and diversify our on-screen narratives, I definitely think it's a great time of change."
For more stories on representation in pop culture, check out: