The products featured in this post were all created by BuzzFeed in collaboration with our games partner, Buffalo Games. We make money when you buy them in-store or use the links below to purchase them online.
The first amazing game is based on BuzzFeed's iconic lists. Listicles has players compete to make the most ridiculously random lists. It's the perfect game for you and your loved ones to play in quarantine.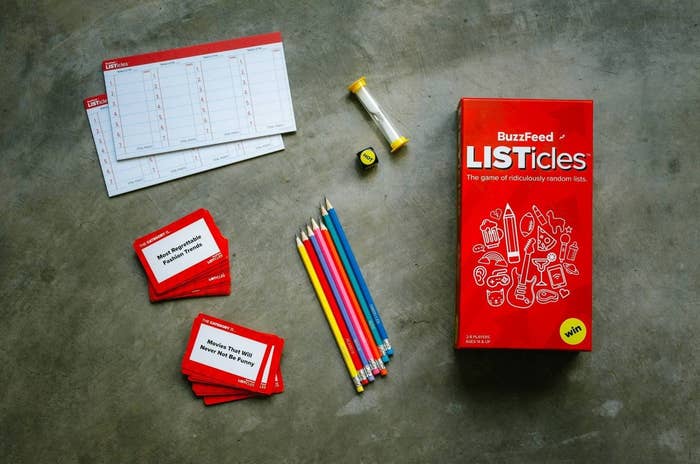 There are all kinds of bizarre and hilarious categories for you to build lists around. From regrettable fashion trends to the hottest dads.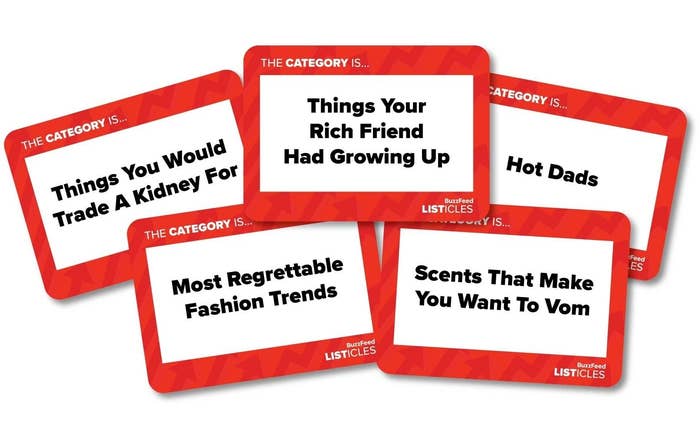 Our second game is BuzzFeed 2000s Trivia! It's the ultimate trivia experience that explores all of the things that made the 2000s such a wild ride.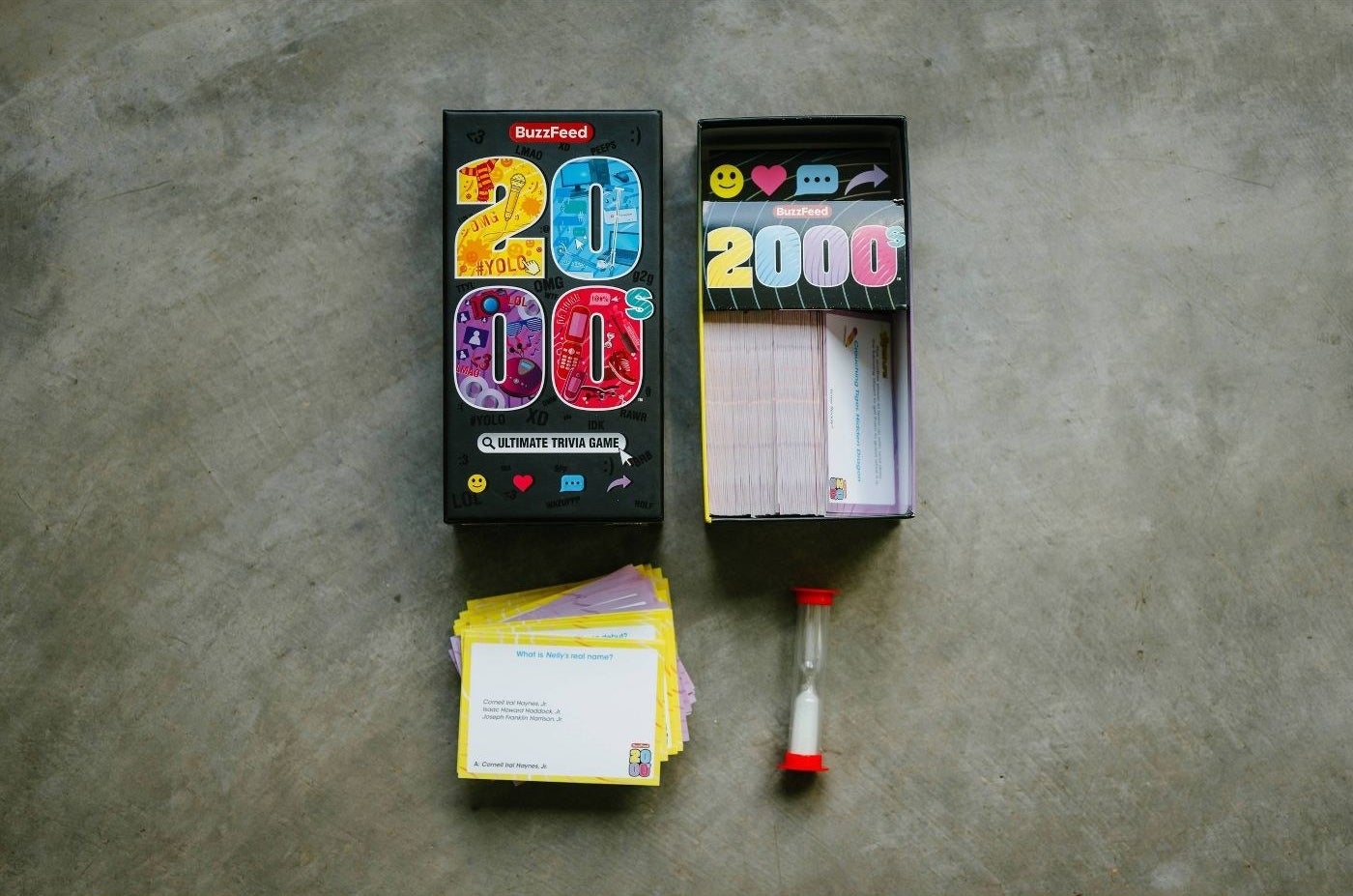 Relive the double zeros and get a heavy dose of nostalgia. Just don't forget to set your away message first ;)