Remember Clifford, the giant hound that's graced the TVs and picture books of our childhood? Well, turns out he's coming to life on the big screen.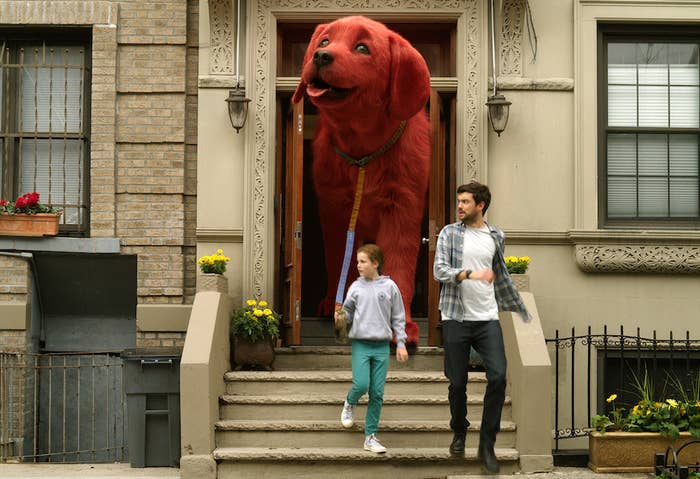 In this story's retelling, Emily Elizabeth (played by Darby Camp) adopts Clifford from a magical animal rescuer. She takes Clifford home and wakes up the next day to find that —poof! — her newly adopted puppy is now a 10-foot-tall dog!
If you've been craving a lighthearted film to watch with the family, Clifford the Big Red Dog is the movie for you. Here's why.
1.
Your favorite childhood character comes to life...
2.
...And you'll finally know what it's like to own a giant dog.
4.
There will be plenty of laughter, fun, and mischief.
5.
But there are lots of tender moments, too.
6.
You'll root for Clifford's happy ending the whole time.
7.
You'll be at the receiving end of some serious animal cuteness.
8.
You'll see the tight bond between a girl and her dog.
9.
It's a nice break from real life.