Y'all. It's a truly glorious day. Because any day you can get BBQ chicken toppings added to your Panera mac & cheese is a DANG GLORIOUS DAY.
Which is bonkers because Panera's mac was already pretty friggin' exceptional — lil' bulbous pieces of pasta bathing in a warm bath of exquisite cheese.
But Panera took it to another level with the BBQ Chicken Mac & Cheese. We're talkin' smoked pulled chicken, frizzled onions, cilantro, and apple cider vinegar BBQ sauce baby!
Just look at this glow-up. From pretty to dang near perfect. If your mouth is watering, you're not alone.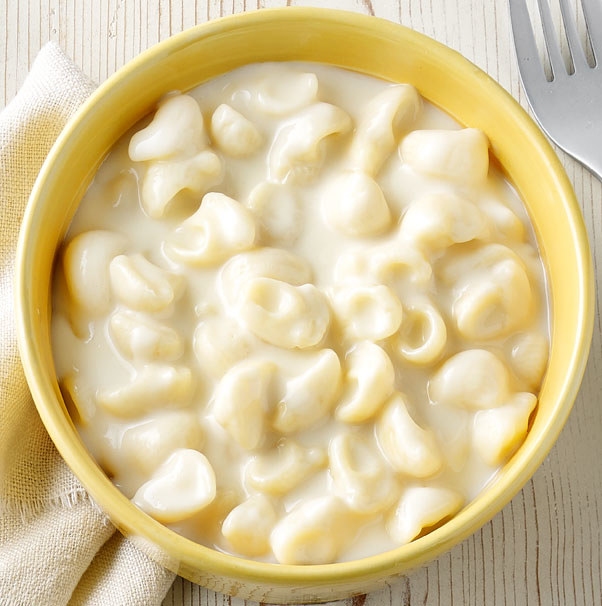 But if you're already on the edge of your seat, you might want to steady yourself for a hot second...
...because there is more good news.
You can also order your mac with bacon on it.
And if that wasn't enough, there's one other new mac & cheese you can order.
Yep. It's called the Baja Mac & Cheese, and it's a bold and beautiful beast: yummy mac topped with avocado and pico de gallo.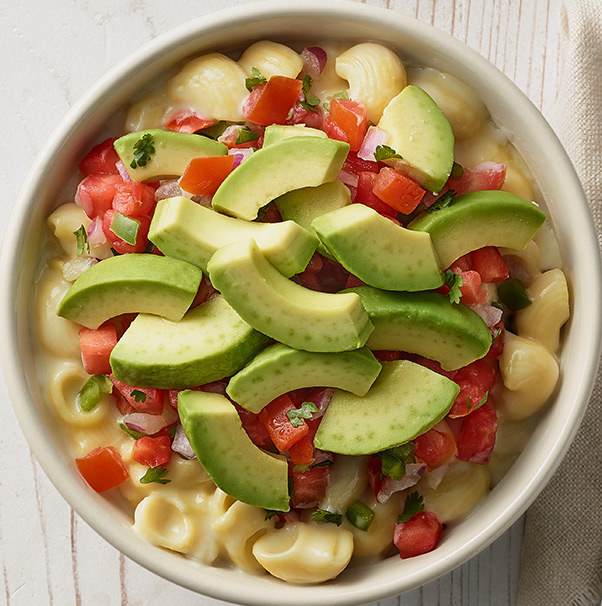 So yeah. Not only do you have the choice to get BBQ chicken, you can also order Baja or Bacon Mac & Cheese. Like we said: Steady yourself. The mac is real. Are you ready?
Which mac & cheese are you most excited to try? Get to Panera and discover the cheesy symphony for yourself.